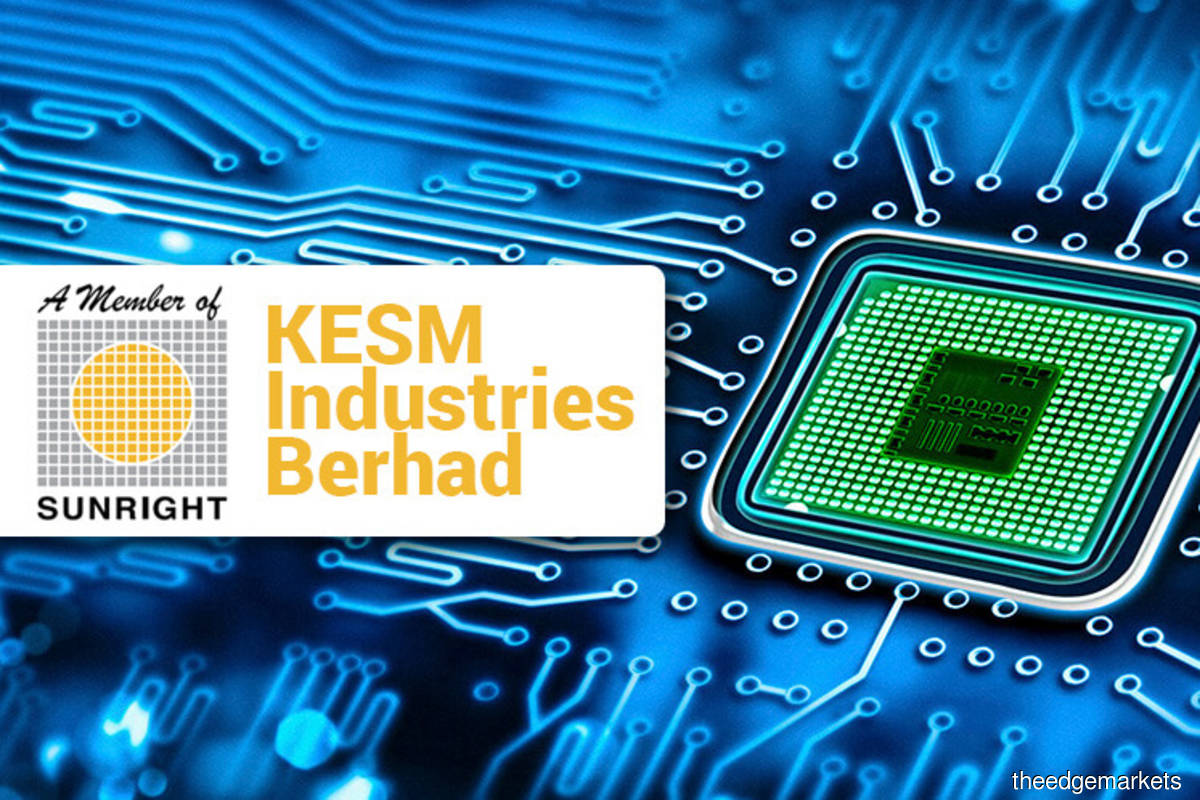 KUALA LUMPUR (June 15): Kenanga Research has maintained its "market perform" (MP) rating on KESM Industries Bhd at RM7.35 with a lower target price (TP) of RM7.50 (from RM8.30) and said KESM's lacklustre performance despite strong global demand for automotive chips can be attributable to its legacy product portfolio of which the group aims to discontinue over the next two to three quarters.
In a note on Wednesday (June 15), the research said that meanwhile, KESM will gradually work on new product introductions and has committed an aggressive capex of RM106 million.
Kenanga said KESM has been in a slump since the beginning of the pandemic and is still struggling operationally despite a large part of the world entering the endemic phase.
It said while having more than 90% of its revenue exposed to the automotive semiconductor space, KESM has not been able to capitalise on the strong demand compared to peers due to having a legacy product portfolio for its burn-in and test services.
It said that in a time of chip shortage, especially for automotive components that are manufactured based on matured nodes (where yield rates are already well optimised), customers are likely to cut down on burn-in processes in favour of quicker time to market.
"We remain cautious on the plans given as its existing facilities remain under-utilised.
"Also, the lockdown resumption in China may continue to impact its Tianjin operation.
"Maintain 'MP' with a lower target price of RM7.50," it said.