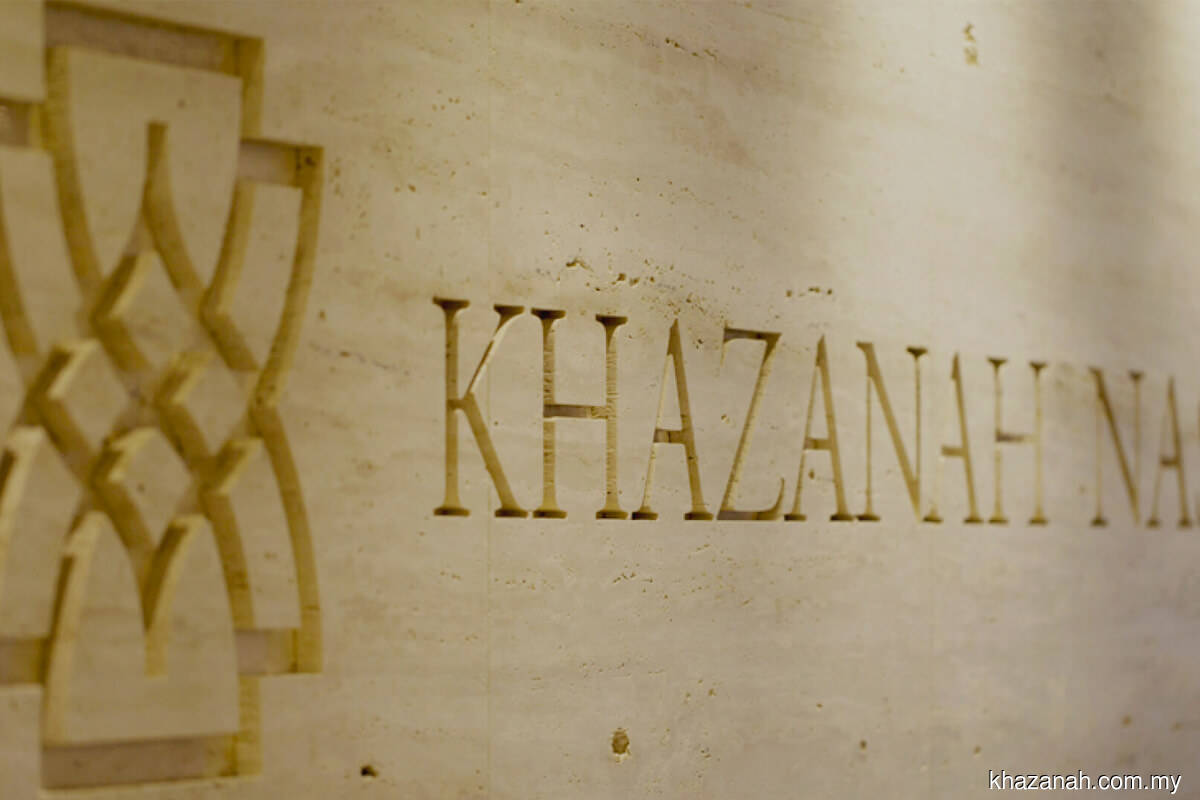 KUALA LUMPUR (July 4): Khazanah Nasional Bhd managing director Datuk Amirul Feisal Wan Zahir said on Monday (July 4) the Malaysian sovereign wealth fund will strengthen its role as an active corporate player as it consolidates its commercial and strategic funds into a single portfolio to further streamline performance management and monitoring of its investments with the aim to enhance Khazanah's financial strength.
"In 2021, we re-examined how we could better fulfil our mandate to deliver sustainable value for Malaysians. The [Covid-19] pandemic showed us how resilient Malaysia was in facing the crisis, and we seized this opportunity to strengthen our strategy to allow Khazanah, and ultimately Malaysia, to rebound to greater heights.
"The resulting strategy is themed on Advancing Malaysia, which defines our strategies more comprehensively on how we will address the issues and challenges faced by our key stakeholders: government, private sector and community," Amirul Feisal said in Khazanah's 2021 annual report, which was published on Monday.
According to him, Khazanah will strengthen its role as an active corporate player, which is critical in the pursuit of rejuvenating Khazanah's assets following two consecutive years of downward pressure on operating profits.
He said that as shareholders, Khazanah continues to push the limits of its investee companies and that Khazanah expects both the board and management team of its investees to focus on value creation initiatives such as identifying key growth areas, strengthening their competitive edge, and in essence, staying ahead of the curve in a rapidly changing operating environment.
Environmental, social, and governance (ESG) and sustainability aspects are core elements of Khazanah's investment and business strategies.
"In carrying out our strategies, we will ensure sustainability and ESG values are embedded in all aspects of our business as we ensure actions consider the full impact on the environment and communities alike.
"To enhance Khazanah's financial strength, we are also consolidating the commercial and strategic funds into a single portfolio to further streamline the performance management and monitoring of our investments.
"With a redefined framework in addressing the multiple stakeholders, we believe we are able to more effectively address the challenges they face," Amirul Feisal said.
Looking ahead, he said Khazanah will continue to be a global investor to grow its portfolio while finding opportunities to facilitate flows of knowledge, networks, and investment opportunities into Malaysia.
"With our investments overseas, we have also built strong relationships for both Khazanah and Malaysia, which has enhanced Malaysia's reputation as a progressive nation that participates meaningfully in the global economy and investment community," he said.
Looking back, Khazanah's financials had contended with the impact of movement restrictions due to the Covid-19 outbreak which began in early 2020.
On March 2, 2022, Khazanah said in a statement its profit from operations fell to RM670 million in 2021 from RM2.9 billion in 2020 mainly due to continuing financial assistance extended to the group's airline and tourism companies still weathering headwinds from the impact of Covid-19 pandemic-driven movement restrictions.
Khazanah said its net asset value, however, grew to RM86 billion from RM79 bilion and that Khazanah declared a dividend of RM2 billion to the Malaysian government for 2021.
According to Khazanah's website, Khazanah's investments are undertaken via its commercial fund and strategic fund, both of which have been established with distinct objectives, policies and strategies.
"The portfolio value of the commercial fund as measured by realisable asset value (RAV) stood at RM106 billion as at the end of 2021. The objective [of the commercial fund] is to achieve optimal risk-adjusted returns, grow financial assets and diversify sources of revenue for the nation.
"The strategic fund's portfolio by RAV stood at RM28 billion as at Dec 31, 2021," Khazanah said.
Khazanah said RAV is defined as market value of all equities, securities and cash held. When no market price of an asset is available, an estimated value is used, according to Khazanah.
Khazanah via Malaysia Aviation Group Bhd owns Malaysia Airlines Bhd, according to the sovereign wealth fund's website.
Meanwhile, Khazanah undertakes its tourism operations via Themed Attractions Resorts & Hotels Sdn Bhd, the website showed.
Khazanah's portfolio of Bursa Malaysia-listed companies includes Tenaga Nasional Bhd and IHH Healthcare Bhd, according to Khazanah's website.