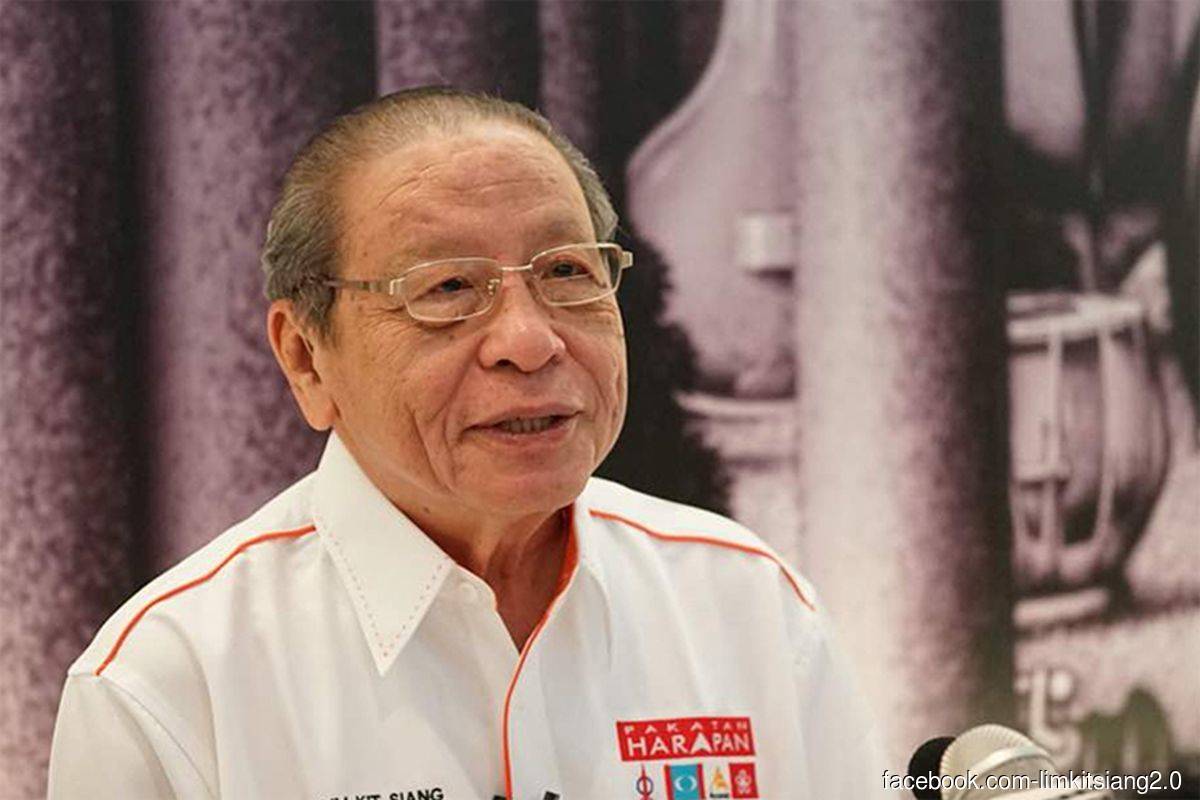 KUALA LUMPUR (June 24): DAP veteran Lim Kit Siang has called on the Cabinet to issue a directive to freeze all increases in salaries and allowances of government-linked companies (GLCs) and government-linked investment companies (GLICs).
In a statement on Friday (June 24), the Iskandar Puteri MP also said the government should sack GLC and GLIC nominees who violate the Cabinet directive.
Lim said the Cabinet directive should be presented to Parliament on July 18 for parliamentary sanction.
His urging comes in the wake of FGV Holdings Bhd (FGV) voting for the increase in the annual allowance of the FGV chairman to RM480,000 from RM300,000 — an increase in RM180,000 — and the increase in the annual allowance of the six board directors  to RM150,000 from RM120,000.
"This is not only most excessive in troubled economic times, but downright obscene, and must be smacked down by the Cabinet and Parliament," he said.
The DAP elder said the Cabinet and Parliament must send out a strong and unmistakable message that this is the time for belt-tightening and not for extravagance and waste.
"Will the Cabinet and Parliament send out such a message?
"The chairman of FGV and the six board members can help retrieve the situation by declaring that they would not accept the indecent increase in the allowances," he concluded.
Read also:
Pay raise for FGV chairman, non-executive directors