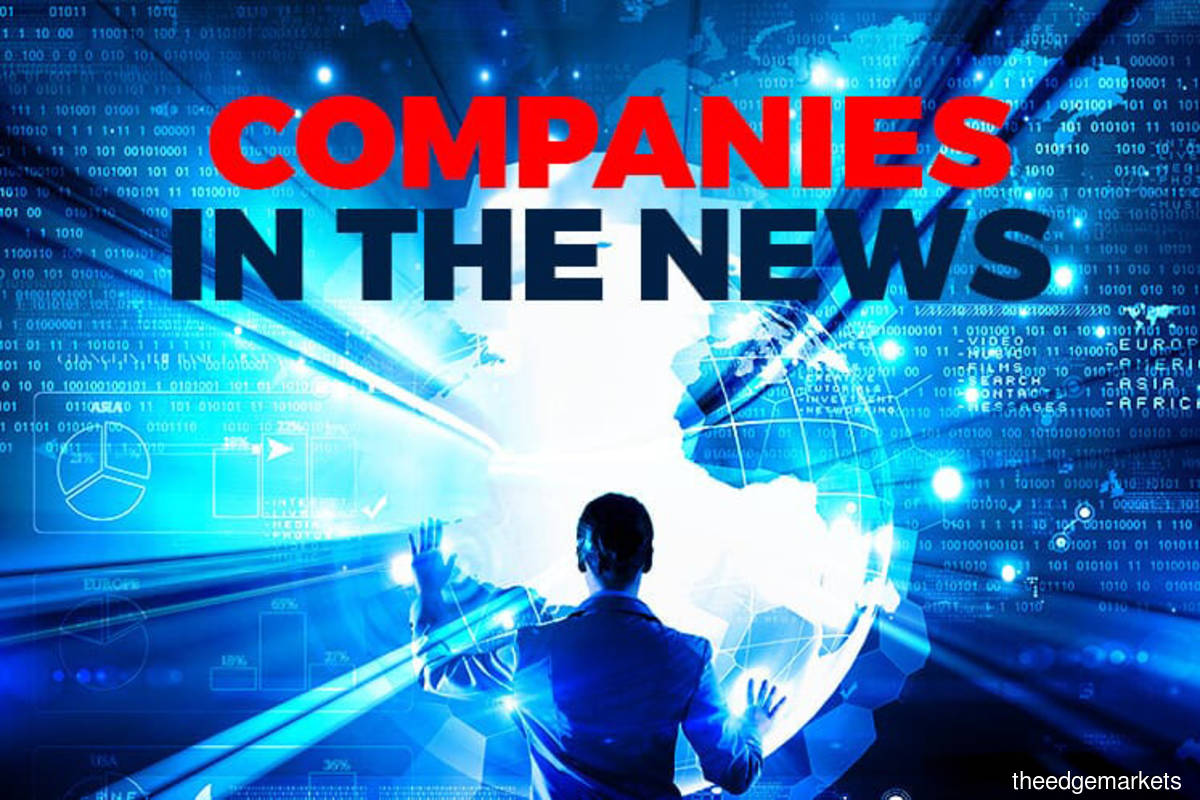 KUALA LUMPUR (Feb 17): Based on corporate announcements and news flow today, companies in focus on Thursday (Feb 18) may include: Kuala Lumpur Kepong Bhd (KLK), Mr DIY Group (M) Bhd, Uzma Bhd and MGB Bhd.
Kuala Lumpur Kepong Bhd (KLK) posted a net profit of RM357.41 million in its first quarter ended Dec 31, 2020, more than double the RM167.2 million it recorded in the previous year's corresponding quarter, driven by a jump in plantation earnings.
Earnings per share rose to 33.1 sen from 15.7 sen.
Revenue rose 5.45% to RM4.3 billion from RM4.08 billion, supported by growth in revenue across its manufacturing, plantation and property development segments.
Mr DIY Group (M) Bhd posted a 19% increase in net profit to RM108.27 million for its fourth quarter ended Dec 31, 2020, from RM90.89 million in the previous year's corresponding quarter.
Revenue grew 25% to RM768.33 million from RM617.13 million, the home improvement chain store operator said.
The group attributed the increase in revenue to a rise in average monthly sales per store, as well as sales contribution from the 141 net new stores added during the year, an increase of about 24% from the previous year.
In line with the group's policy of paying quarterly dividends, it also declared an interim dividend of 0.7 sen per share, payable on April 8. This will involve a total payout of RM43.9 million.
For the full year, net profit increased 6.2% to RM337.16 million, from RM317.57 million in FY19, while revenue grew 12.5% to RM2.56 billion from RM2.28 billion.
Uzma Bhd's unit has bagged two licences from the Energy Commission to import liquefied natural gas (LNG) for regasification in the country, as well as to transport or distribute natural gas within Malaysia.
Uzma said the licences allow Uzma to bring LNG into a regasification terminal in or within Malaysia by any means other than by transhipment, and to transport or distribute natural gas via regasification terminal or pipelines to consumer premises within Malaysia, pursuant to the implementation of Third-Party Access system.
MGB Bhd has bagged a RM442.81 million contract to construct affordable home projects in Dengkil and Ijok in Selangor. 
The group said its wholly-owned subsidiary MGB Construction & Engineering Sdn Bhd was awarded the contract by Seloka Sinaran Sdn Bhd (SSSB) and Kemudi Ehsan Sdn Bhd (KESB). 
Both SSEB and KESB are subsidiaries of LBS Bina Group Bhd. LBS also owns the majority of MGB shares.
The group said it has also secured a project management contract from SSSB and KESB worth RM58 million.