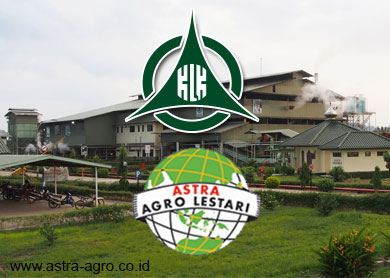 KUALA LUMPUR (Nov 10): Plantation giant Kuala Lumpur Kepong Bhd (KLK) has proposed a joint venture (JV) with leading Indonesian palm oil producer PT Astra Agro Lestari Tbk (AALI).  
KLK announced today that its wholly-owned subsidiary KL Kepong Plantations Holdings Bhd (KLKPH) has on even date entered into a JV agreement with AALI.
Under the agreement, AALI will take up a 50% stake in KLK's subsidiary PT Kreasijaya Adhikarya (JV Co). Following the entry of AALI, JV Co, which is involved in refinery and trading of palm oil refined products, will cease to be a subsidiary of KLK.
The JV Co will be jointly and equally owned by AALI and KLKPH.
In a filing with Bursa Malaysia today, KLK said the proposed JV is to leverage on synergies between both parties' plantation expertise.
AALI manages 285,300 ha of oil palm plantations in Sumatera, Kalimantan and Sulawesi. Its production is supported by 27 mills, with total production capacity of 1,325 tonnes per hour.
"KLK will be bringing its downstream expertise, whereas, AALI will bring its local market insight on sourcing purposes and supply of good quality raw materials," it said in the announcement.
The proposed JV requires the approval of the Capital Investment Coordinating Board of Indonesia and the sale of equity stake held by a minority shareholder in JV Co to KLKPH, among other conditions.
The proposed JV is expected to be completed in the first quarter next year.
KLK nudged up 20 sen or 0.9% to RM23.04 at midday break. The stock was thinly traded, with 400 shares changing hands.