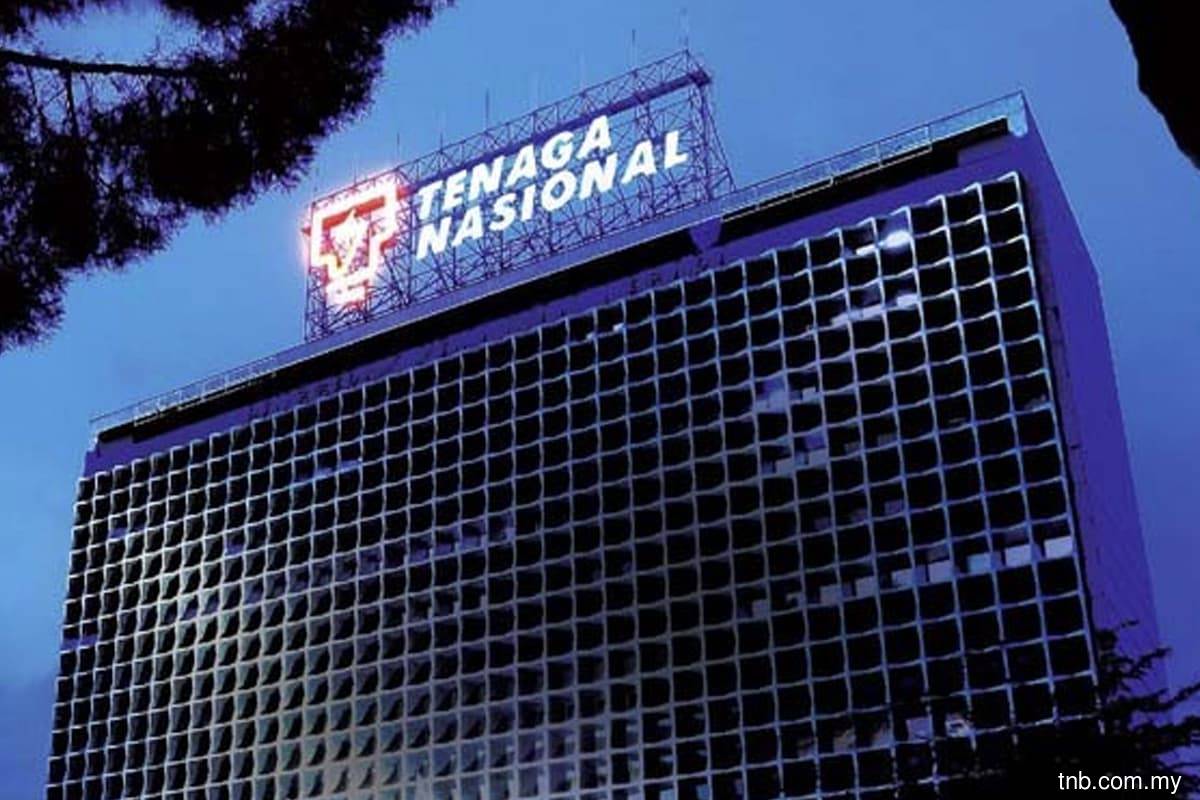 KUALA LUMPUR (Sept 28): Kumpulan Wang Persaraan (Diperbadankan) (KWAP) has raised its direct stake in Tenaga Nasional Bhd (TNB) to 6.71% after the pension fund bought shares of the national utility in several tranches of one million shares each following foreigners' emergence as net buyers of TNB shares for the first time in 21 months.
According to TNB's Bursa Malaysia filings, KWAP's direct stake in TNB rose to 6.71% comprising 384.17 million shares as of last Friday (Sept 24) after KWAP bought one million TNB shares each last Tuesday, Thursday and Friday (Sept 21, 23 and 24).
KWAP also owned as of Sept 24 an indirect stake of 0.67% comprising 38.34 million shares in TNB.
On Tuesday, Kenanga Research analyst Teh Kian Yeong wrote in a note that foreigners turned net buyers of TNB shares for the first time in 21 months in August, with a net inflow of RM154 million.
Month-to-date in September, foreigners remained as net buyers of TNB shares with a net inflow of RM94.7 million, said Teh.
"We believe this was partly due to the return of foreigners back to Malaysia market after a change in the prime minister, which could be signalling the foreigners' confidence (in) the local market.
"However, we reckon that it is still too early to conclude that the foreigners are finally coming back to buy this index heavyweight stock," he said.
According to Teh, TNB's share price movement is highly correlated at 78% with its foreign shareholding. 
Looking back, he said foreigners bought TNB shares ahead of the implementation of the incentive-based regulation (IBR) in Malaysia in January 2014 and that foreign demand for TNB shares then pushed TNB's share price to new highs while its foreign shareholding was kept above the 20% range to as high as 29% in September 2016.
According to the Energy Commission's website, the IBR was introduced in early 2014 in Malaysia for the electricity-generation sector to allow a structured, transparent and informed way of tariff setting which takes into cognisance the huge requirement for capital expenditure and operational expenditure by utilities.
Teh added that TNB saw its foreign shareholding fall below the 20% mark for the first time in February 2019. "Since then, TNB has continued to face heavy selling as ESG (environmental, social, and governance) concerns become important as a key deciding factor in investment decisions."
Since then, foreigners have become net sellers of TNB shares, except for the months of June, September and October 2019 while TNB's share price continued to gradually drop as the company's foreign shareholding fell below 12% for the first time in July 2021.
According to TNB's website, the company's foreign shareholding fell to 11.92% in July 2021 from 12.14% in June 2021.
CGS-CIMB Securities head of Malaysia research Ivy Ng Lee Fang said foreign investors stayed as the second-largest net buyer of Malaysia-listed shares last week (Sept 20-24) although their net buying of local equities fell 87% to RM16 million from a week earlier.
For the one month ended last Friday (Sept 24), Ng said foreign institutional investors' net purchase of TNB shares stood at RM209.9 million.
Kenanga Research has an "outperform" rating on TNB, with a higher target price of RM11.80 from RM11.76 previously.
"We are positive with its RE (renewable energy) expansion plan and its commitment to be coal-free by 2050, to address the ESG concerns.
"The stock is also supported by a decent dividend yield of (over) 4% with potential special dividend. Downside risk to our recommendation is weaker-than-expected earnings from non-regulated businesses," Teh said.
TNB's share price closed up five sen or 0.51% to RM9.90 on Tuesday for a market value of RM56.53 billion. It saw 7.04 million shares change hands.