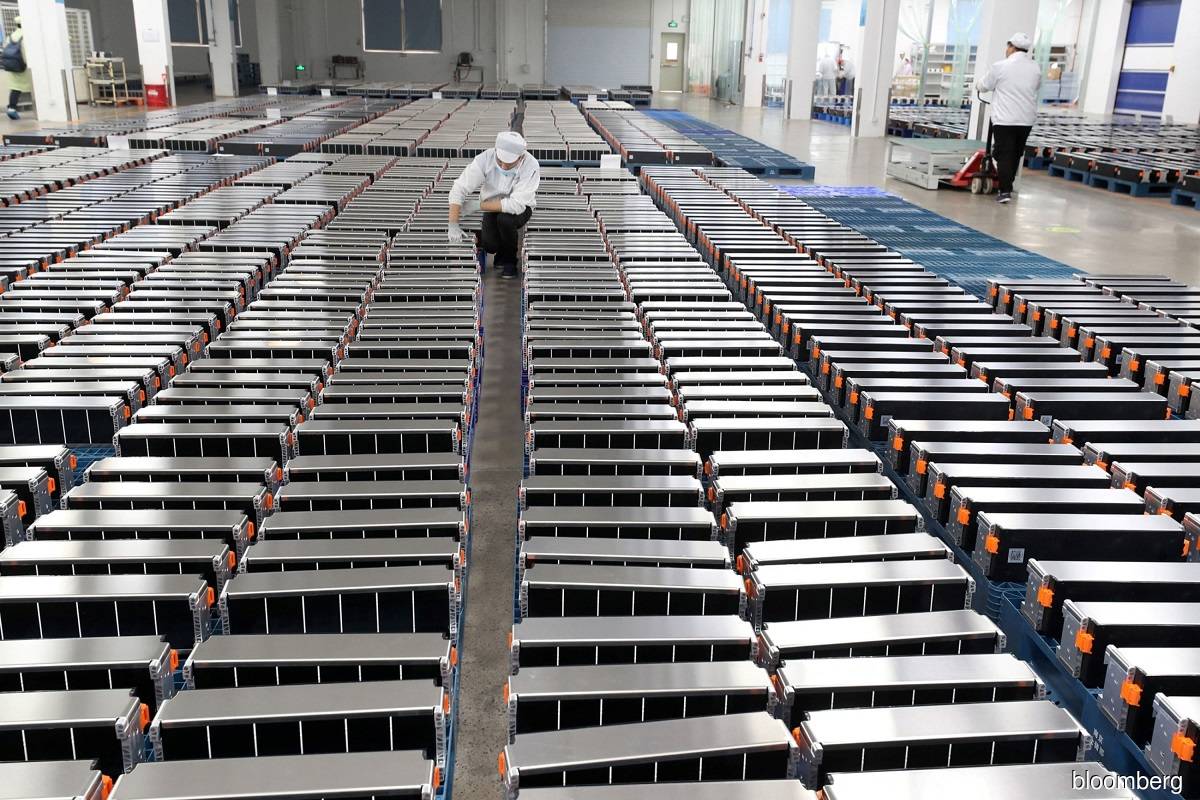 KUALA LUMPUR (Nov 30): Fitch Solutions Country Risk & Industry Research said lithium-ion battery (LiB) recycling will become an industry that grows exponentially over the next decade and that growth poses a number of upside risks to automakers, battery manufacturers and mining companies.
In a report on Monday (Nov 29), Fitch Solutions forecast that annual global demand for electric vehicle (EV) batteries will reach 1,925 GWh by 2030, and that the capacity of the battery recycling industry will increase by 572.8% from 2021 to 817 GWh in 2025.
It said the recycling industry will require exceptional growth in the long term to accommodate the large number of retired LiBs that will result from global EV demand over the next decade.
Fitch Solutions said regulation will play a key role in the development of respective countries' recycling capabilities, particularly by acting as a pull factor for battery recycling investments.
It said recycling will be a key feature of automakers and EV battery manufacturers' operations by transforming current supply chains into a "closed loop" or circular economy.
"This will enable firms to reuse critical raw materials of EV batteries at a low cost, which will be critical for automakers as EV adoption rises exponentially around the globe over the next decade.
"EV battery recycling involves the recycling of LiB cells that are used to power EVs," it added.
Fitch Solutions said that currently, it is a nascent industry with much early-stage research into best practices and the implementation of small-scale processes at the industrial level still ongoing.
"However, we at Fitch Solutions believe that this industry will grow exponentially in the long term, and become a key aspect of both the automaker and EV battery manufacturer supply chains.
"We forecast that annual global demand for EV batteries will reach 1,884 GWh by 2030, an increase of 459.6% from 2022," it said.
Fitch Solutions said that currently, EV battery recycling facilities are unable to match the exponential growth of LiB demand from 2020 to 2030.