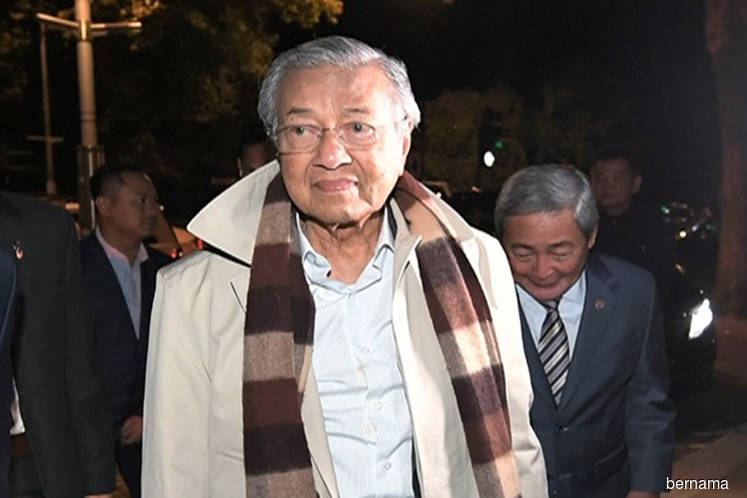 LONDON (Oct 1): The new retirement age is now 95, Malaysian Prime Minister Tun Dr Mahathir Mohamad stated in jest, drawing laughter from guests at a high-tea gathering on Sunday of Malaysians residing in the United Kingdom.
"I hope to last until my retirement," said the statesman who had returned to the office of prime minister in May at 93. Dr Mahathir was the prime minister for the first time from 1981 to 2003.
Speaking to the guests on the second leg of his visit to the United Kingdom, having addressed the 73rd  United Nations General Assembly in New York in the interval, Dr Mahathir said he hoped to be able to solve many of the problems plaguing Malaysia but added that he "won't be there for long".
When asked if putting off his retirement had the approval of his wife, Tun Dr Siti Hasmah Mohd Ali, Dr Mahathir said she had no choice.
"She is very supportive. She goes wherever I go," he said to applause from the guests.
Siti Hasmah was also present at the event, which was attended by about 500 Malaysians.
Dr Mahathir was sworn in as the world's oldest elected leader after leading the Pakatan Harapan coalition to a stunning general election victory in May.  
Citing the "leadership by example" slogan, Dr Mahathir said he had to set the example of working hard.
"Diseases will kill you, work will not kill you. You must not only exercise the muscles of the body but also exercise your brain," he said.