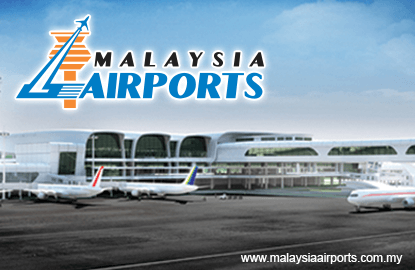 KUALA LUMPUR (March 23): Malaysia Airport Holdings Bhd (MAHB) has spent RM94 million for the repair works of the sediment problem at the Kuala Lumpur International Airport 2 (klia2) as at Feb 15, said Transport Minister Datuk Seri Liow Tiong Lai.
Liow said this in a written reply to Sepang MP Mohamed Hanipa Maidin, who asked the transport minister to state whether after the repair cost of RM76.5 million of klia2, there existed repair costs for additional damages in klia2 and the repair cost sustained up to Feb 15,2016.
On Oct 21, the minister had said that a total of RM76.5 million was spent on repairs of klia2, since the terminal's opening in May 2014.
The defects of the klia2, such as cracks in the building, ponding and sediment issues at the runway and parking apron, has sparked public concerns over the terminal's safety.
In August 2015, low cost carrier AirAsia Bhd had moved to sue MAHB over the RM409 million loss incurred by the defects.
In the written reply, Liow also said the final report by the klia2 Independent Committee on Safety had been tabled to the government by the end of 2015.
He said the committee's role was to audit and look into the safety issues, especially regarding the parking apron, ponding at the taxiway and runway, as well as the cracks in the terminal building, to determine whether these have implications towards the safety of the terminal.
Meanwhile, Liow added that the Special Taskforce was led by the Auditor General to audit the klia2 project. The other members included representatives from the government agencies.
"The audit process has begun at end-October 2015. For now, the Special Taskforce is still conducting the audit process and the report is expected to be finalised in April 2016," Liow added.
MAHB dipped 5 sen or 0.75% to RM6.58, with 77,900 shares exchanged hands as at 12.15pm.