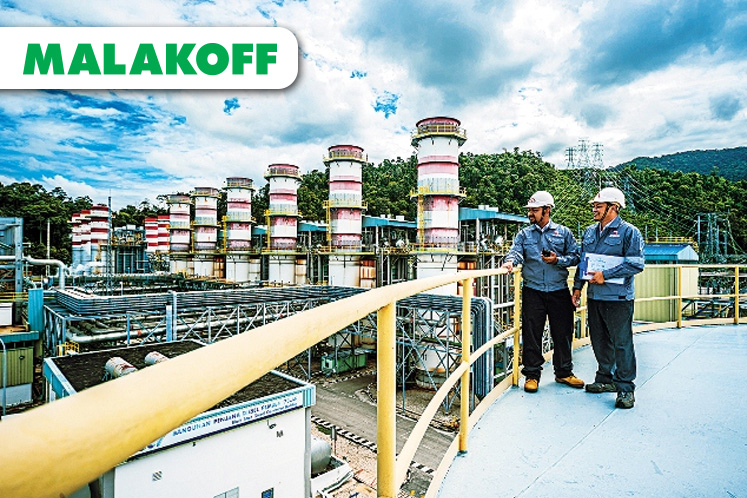 KUALA LUMPUR (July 11): Malakoff Corp Bhd is doubling its effective stake in Malaysian Shoaiba Consortium Sdn Bhd -- which own stakes in power and water plants in Saudi Arabia -- by taking over Khazanah Nasional Bhd's 40% stake in the consortium.
The group's wholly owned Malakoff Gulf Ltd inked a share sale agreement with Khazanah yesterday for the acquisition of Khazanah's entire interest in wholly owned Desaru Investments (Cayman Isl) Ltd (DIL) for US$70 million (about RM288.08 million), which Malakoff said is an immediate earnings-accretive transaction.
Khazanah holds the 40% interest in Malaysian Shoaiba Consortium through DIL. Malakoff, via Malakoff Gulf, also owns 40% in the consortium, while Tenaga Nasional Bhd holds the remaining 20%.
On completion of the deal, the consortium will become Malakoff's indirect 80%-owned subsidiary. 
In a statement, the group said it plans to fund the all-cash deal using internally generated funds, and that the proposed acquisition is in line with its growth strategy as it will increase and consolidate its total effective generation capacity for power and water to 6,708 megaWatt (mW) and 544,375 cubic metres per day, respectively.
This is compared with its existing per day power capacity of 6,600 mW, and water capacity of 420,925 cubic metres.
"This will provide immediate earnings accretion to the company as well as [an] increase in cashflows, derived from the remaining contract periods of approximately 10 years under both Shuaibah Water & Electricity Co. Ltd's (SWEC) power and water purchase agreement for Shuaibah 3 Independent Water and Power Plant, and Shuaibah Expansion Project Company's (SEPCO) water purchase agreement for Shuaibah 3 Expansion Independent Water Plant," said chief executive officer of Malakoff Datuk Ahmad Fuaad Kenali.
Commissioned in January 2010, the Shuaibah 3 Independent water and power plant is the first and largest of its kind in the Kingdom of Saudi Arabia. The Shuaibah 3 Expansion, meanwhile, was commissioned in 2009.
The consortium has 50% equity interest in Saudi-Malaysia Water & Electricity Co Ltd (SAMAWEC), which in turns owns 60% stake in SWEC, and 60% in Shuaibah Expansion Holding Company (SEHCO) who owns a 97.5% stake in SEPCO.
DIL and Malakoff also each hold a 20% stake in Al-Imtiaz O&M Co Ltd, SEPCO's operations and maintenance company.
Hence, following the completion of the acquisition, Malakoff's indirect effective equity interest in SAMAWEC and Al-Imtiaz will also increase to 40%.
Malakoff expects the acquisition to be completed by the fourth quarter of 2019.
The group's shares slipped half a sen or 0.58% to 86 sen, bringing it a market capitalisation of RM4.2 billion.