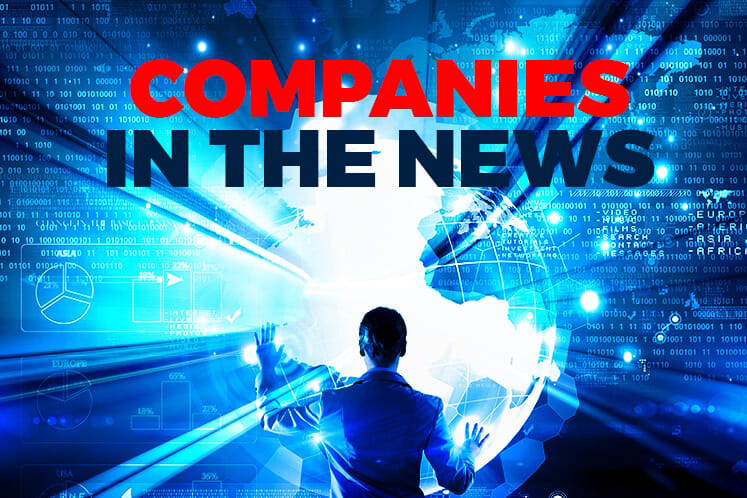 KUALA LUMPUR (July 11): Based on corporate announcements and news flow today, companies that may be in focus on Friday (July 12) may include the following: Malakoff Corp Bhd, FGV Holdings Bhd, Boustead Holdings Bhd, Magna Prima Bhd, Mudajaya Group Bhd and Kejuruteraan Asastera Bhd.
Malakoff Corp Bhd is doubling its effective stake in Malaysian Shoaiba Consortium Sdn Bhd — which owns stakes in power and water plants in Saudi Arabia — by taking over Khazanah Nasional Bhd's 40% stake in the consortium.
On completion of the deal, the consortium will become Malakoff's indirect 80%-owned subsidiary. While Tenaga Nasional Bhd will hold the remaining 20%.
Its unit Malakoff Gulf Ltd inked a share sale agreement with Khazanah for the acquisition of Khazanah's entire interest in wholly-owned Desaru Investments (Cayman Island) Ltd (DIL) for US$70 million (about RM288.08 million), which Malakoff said is an immediate earnings-accretive transaction.
FGV Holdings Bhd signed an equity transfer agreement with Grand Industrial Holdings Co Ltd (GIH) to divest its 100% equity interest in FGV China Oils Ltd (FGVCO) for RMB165 million (RM100 million) in cash.
It said the disposal is in line with its three-year transformation plan to rationalise and divest its non-performing businesses and to focus on maximizing returns from performing businesses.
The proceeds from the proposed disposal will be used for working capital requirements. The proposed disposal is not expected to have any significant impact on the earnings and earnings per share of the FGV Group.
Boustead Holdings Bhd has aborted its plan to buy multiple pieces of leasehold commercial land totalling 10.74 acres in Bukit Jalil here for RM172.78 million.
The original plan was to develop the land into a mixed development with an estimated gross development value of RM333 million.
No reason was given for the termination of the sale and purchase agreement (SPA) signed with its largest shareholder Lembaga Tabung Angkatan Tentera (LTAT) back in December 2016.
Magna Prima Bhd is partnering PowerChina Construction Group Ltd to bid for an engineering, procurement and construction (EPC) contract for the third phase of a local project, involving Permodalan Nasional Bhd (PNB).
Under the terms of the MoU, PowerChina will be the lead member of the consortium in preparation of the bid proposal for the project, and provide the funding required for expenses incurred from the MoU until the award of the contract.
Magna Prima, meanwhile, will be the local EPC contractor, appointing suitable local subcontractors and suppliers, and providing the necessary technical or commercial documents to support the bidding of the project.
Mudajaya Group Bhd has proposed to raise up to RM16.6 million through a private placement to repay part of its bank borrowings and to fund its working capital.
The placement involves the issuance of up to 62.64 million shares, representing 10% of the group's total number of issued shares, to third-party investors that have yet to be identified, it said.
Kejuruteraan Asastera Bhd (KAB) will be transferred a piece of leasehold residential land measuring 6,015 sq m in Bukit Raja, Selangor as a form of debt settlement for unpaid subcontract works it completed for a mixed development project in Nilai, Seremban.
The land comes with a price tag of RM3.47 million. On top of that, KAB will be paid RM1.54 million cash in 12 instalments.
It said this is the best possible arrangement for the company to recover part of the outstanding amount it was owed.