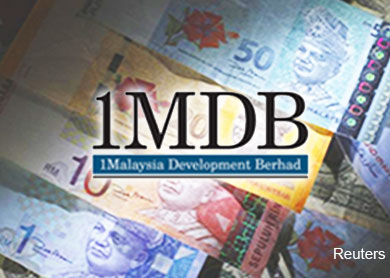 SINGAPORE (Nov 11): Investors are questioning Malaysia's support for dollar-denominated bonds issued by its sovereign wealth fund after a government official said it doesn't guarantee the debt.
Deputy Finance Minister Ahmad Maslan said Nov. 6 the government had only guaranteed sukuk, or bonds that comply with Islamic law, issued by 1Malaysia Development Bhd. The fund came under scrutiny in parliament last year after hiring Goldman Sachs Group Inc. to oversee the sale of $6.5 billion of conventional dollar notes. Its 2023 bonds have dropped to 98.5 cents on the dollar from 99.5 the day before the remarks, prices compiled by Bloomberg show.
The moves are the latest reflection of investor concern after a person familiar with the matter said last year that Goldman Sachs made about $500 million in commissions and trading gains for managing the dollar debenture sales. The 2023 securities carry a letter of support, not a guarantee, signed by Prime Minister Najib Razak, who is also finance minister, according to documents seen by Bloomberg.
Investors should stay away from the notes because of a "lack of clarity and lack of financial and investment details," according to Diwakar Vijayvergia, a Singapore-based credit trader at Royal Bank of Scotland Group Plc.
The letter of support seen by Bloomberg said that while Malaysia would ensure the fund's obligation is fully met, "there is no express or implied guarantee" for the debt.
Syahriza Embi, part of the communications team at the sovereign wealth fund, declined to immediately comment when reached today by phone. There was no immediate reply to e-mailed requests for comment.
"The government did not issue any more guarantees other than the RM5.8 billion for 1MBD or its wholly-owned subsidiaries, including for the US$3 billion bonds," Minister Ahmad said in a statement dated Nov. 8, following his remarks in parliament on Nov. 6.