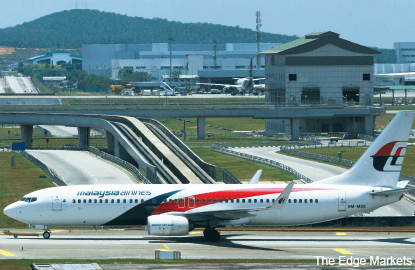 KUALA LUMPUR (Dec 22): Malaysia Airlines Bhd (MAB), which is undergoing a massive RM6 billion restructuring exercise, has formed a long-term relationship with German cost management solutions company Airpas Aviation to steer the loss-making national carrier back in the black by cutting its direct operating costs (DOCs).
In a statement today, MAB said it has opted for Airpas' unique cost management solution to meet the ongoing challenges by controlling and cutting its DOCs.
Malaysia Airlines chief executive (CEO) Christoph Müller said Airpas will support MAB on its way back to profitability by streamlining processes, enabling centralised control of the carrier's contracts, budget and debt, and by cutting overspends significantly.
"Furthermore, MAB will use the Airpas solution to change internal processes from station management all the way to procurement and finance," Muller added.
Airpas has been the market leader in cost management and route profitability solutions for over 12 years now and has helped airlines like Emirates and Ryanair to effectively control their DOCs and manage their financial processes.
MAB said it will be Airpas Aviation's first customer in the Southeast Asia region.
"We are proud to welcome Malaysia Airlines as our first customer in Southeast Asia, underlining our focus on growth in this important region. It confirms great confidence in our software and consultancy expertise and in the profitable investment Airpas stands for," said Airpas Aviation CEO Reinhold Renger.
MAB, which is also a member of Oneworld, is expected to turn its first profit by 2017. The airline had previously cut 30% of its work force and re-negotiated with its suppliers to cut down costs.