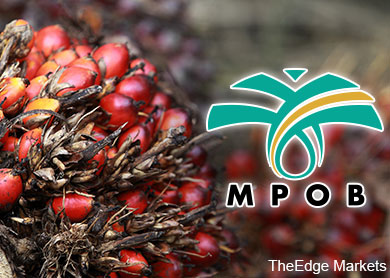 PETALING JAYA (Nov 10): Malaysian palm oil inventory rose to a 20-month high of 2.17 million tonnes at end-October 2014, up 3.66 per cent from end-August as exports fell, despite lower crude palm oil (CPO) price, a Malaysian Palm Oil Board (MPOB) statement showed today.
Palm oil exports dipped 1.39% to 1.61 million tonnes, while CPO production contracted 0.21% to 1.89 million tonnnes for the month.
October palm oil inventory growth had beaten median market forecast, based on a Reuters survey involving five planters, traders and analysts.
Reuters reported that Malaysian palm oil stocks were expected to have risen 3.4% to 2.16 million tonnes by the end-October, the highest since March last year
CPO output was seen easing 2% to 1.86 million tonnes from the prior month. Analysts had estimated that output had peaked in August at a record 2.03 million tonnes.
The poll pegged overseas sales of Malaysian palm oil at 1.58 million tonnes for October, down 3.1% from September.