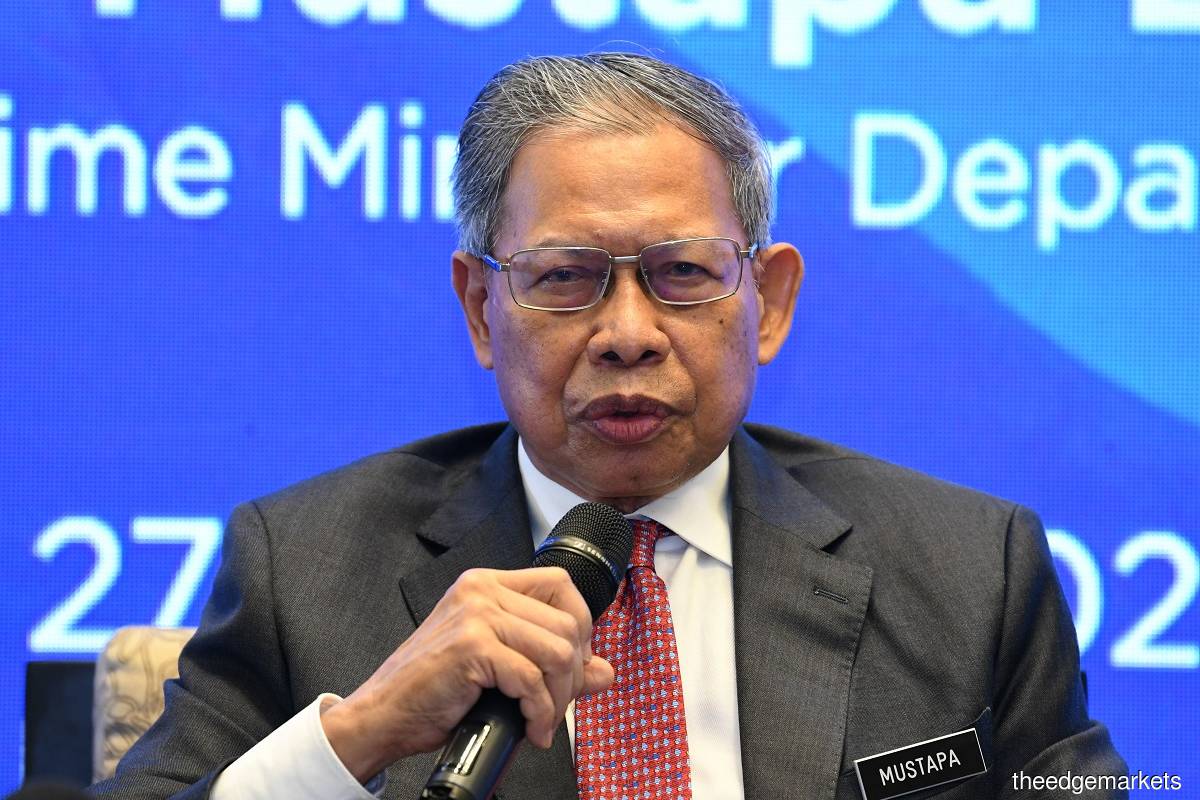 KUALA LUMPUR (June 16): Malaysia recorded its highest increases in poverty rates in the states of Sabah, Sarawak, Kelantan and Kedah due to inequality and unbalanced development across Malaysia in terms of wealth, income, education and infrastructure, according to Minister in the Prime Minister's Department (Economy) Datuk Seri Mustapa Mohamed on Thursday (June 16).
"We have been trying our best to mitigate this (poverty) — indeed, the issue of poverty eradication remains high, if not one of the main priorities, on the government's agenda," Mustapa said in his speech during the launch of the World Bank Group's Malaysia Economic Monitor report in Kota Kinabalu, Sabah on Thursday.
The launch event was live-streamed via Facebook and Webex.
According to Mustapa, the government's objective is to make the economy more inclusive and eliminate hardcore poverty.
"Malaysia aspires to be a high-income nation by the year 2025. However, as we all know, the fruits of prosperity are often inequitably divided. Ideally, we want all parts of Malaysia to be equally developed.
"Every state in the federation should be as wealthy as the Klang Valley. The reality is that we have a long way to go," he said.
Mustapa said that under the 12th Malaysia Plan (12MP), the government aims to reduce the country's gross domestic product (GDP) per capita gap between Peninsular Malaysia's central region, which comprises the Klang Valley, Negeri Sembilan and Melaka, with Sabah to 2.5% from 2.7% in 2020.
He said the government also aims to reduce the country's GDP per capita gap between Peninsular Malaysia's central region and Sarawak to 1.2% from 1.3% in 2020.
According to Mustapa, Malaysia's Economic Planning Unit and Implementation Coordination Unit are spearheading the nation's effort to eradicate hardcore poverty in the country.
The 12MP outlines Malaysia's economic growth plans from 2021 to 2025.
On Thursday, Sabah Chief Minister Datuk Seri Hajiji Noor said in his speech during the World Bank event that Sabah is still in recovery as the state faces issues exacerbated by Covid-19 including high increases in poverty rate and youth unemployment within the state.
"The federal government has been receptive to the state's needs through its commitments under the 12MP to enhance Sabah's development," he said.