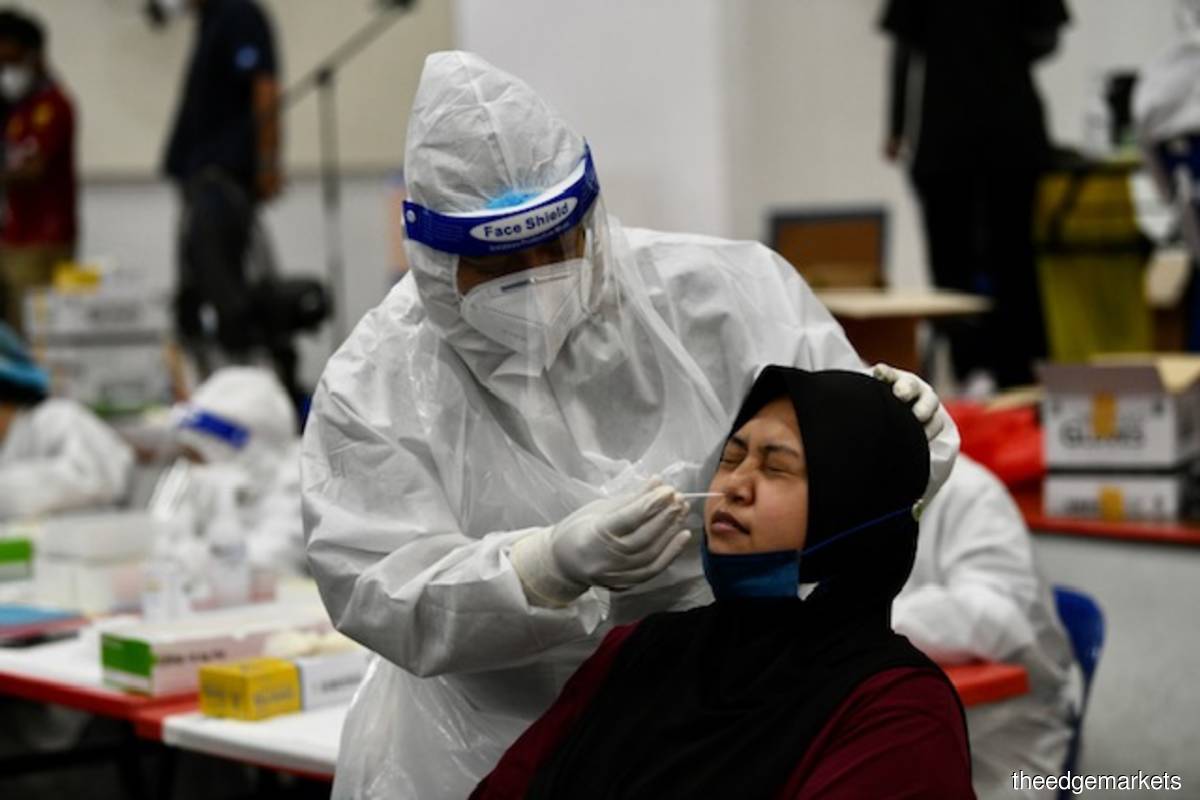 KUALA LUMPUR (June 6): The Ministry of Health (MoH) has reported 6,241 new daily Covid-19 cases, down from 7,452 yesterday, as Selangor continued to be the largest contributor with 2,178 cases.
Of the new cases, 86.8% were reported to be local Malaysians, while 13.2%, or 823 cases, were foreigners. 
These pushed the number of national cumulative confirmed infections to 616,815, as active cases continued to grow to reach a new peak of 86,628. 
Daily recoveries came in at 5,133 cases, raising the number of cumulative recoveries to 526,809, representing a recovery rate of 85.4%.
Another 87 fatalities were recorded today, taking the national death toll to 3,378.
A total of 890 current Covid-19 patients are being treated in intensive care units, with 444 patients on ventilators. 
The MoH also reported today that it has detected 30 new clusters of Covid-19 infections, as active clusters currently stand at 713.
Alarming rate of sporadic cases causing deaths
In a statement today, Health director-general Tan Sri Dr Noor Hisham Abdullah warned that the country is currently facing a trend of sharp increases in new Covid-19 cases and deaths, which were mainly reported as sporadic cases. 
Sporadic cases are Covid-19 cases that are detected within a community that cannot be linked to any existing established cluster of infections.
According to Noor Hisham, Malaysia recorded a total of 52,040 new Covid-19 cases during the week ended yesterday (June 5), with 84.3% reported as sporadic cases.
In the same week, 641 fatalities were reported, 559 of which, or 87.2%, were sporadic cases.  
"One of the factors contributing to the situation is due to the emergence of new variants in the community which have higher rates of infection and mortality, in addition to the more widespread transmission of Covid-19 in the community than the previous weeks.
"Therefore, the MoH would like to call on the community to take this situation seriously because the transmission of Covid-19 is within the community including in shopping malls, workplaces, and so on. The public needs to understand that anyone can be infected with Covid-19 no matter where they are. Evidently, we can see there is an increase in sporadic cases, and deaths as a result of these sporadic cases in the community," he said.