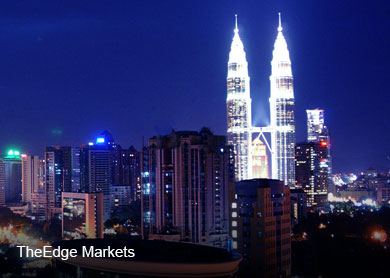 KUALA LUMPUR (Oct 29): Malaysia's ranking in ease of doing business improved to 18th position in this year's World Bank Group report from 20th spot in 2013.
According to the World Bank report entitled "Doing Business 2015: Going Beyond Efficiency" released today, the higher ranking this year reflects improvements in the ease of dealing with construction permits, as the one-stop shop for permits implemented in 2013 led to further reductions in the time required to obtain a development approval.
"(The report) showed that since 2005, Malaysia has improved its business regulatory framework through 17 reforms in the areas measured by the report – compared with the global average of 12 reforms per economy in that period," said the World Bank in a statement.
"Malaysia has therefore narrowed the gap with some of the best practices worldwide. In business incorporation, for example, Malaysia has undertaken a series of steps to ease the burden for local entrepreneurs, such as merging the company, tax, social security, and employment fund registrations at a one-stop shop in 2011.
"Efforts such as these have reduced the time required to start a business from 37 days in 2005 to less than six days today – less time than in Ireland," it added.
The report found that Singapore topped the global ranking on the ease of doing business. Joining it on the list of the top 10 economies with the most business-friendly regulatory environments were New Zealand, Hong Kong, China, Denmark, South Korea, Norway, the US, the UK, Finland and Australia.