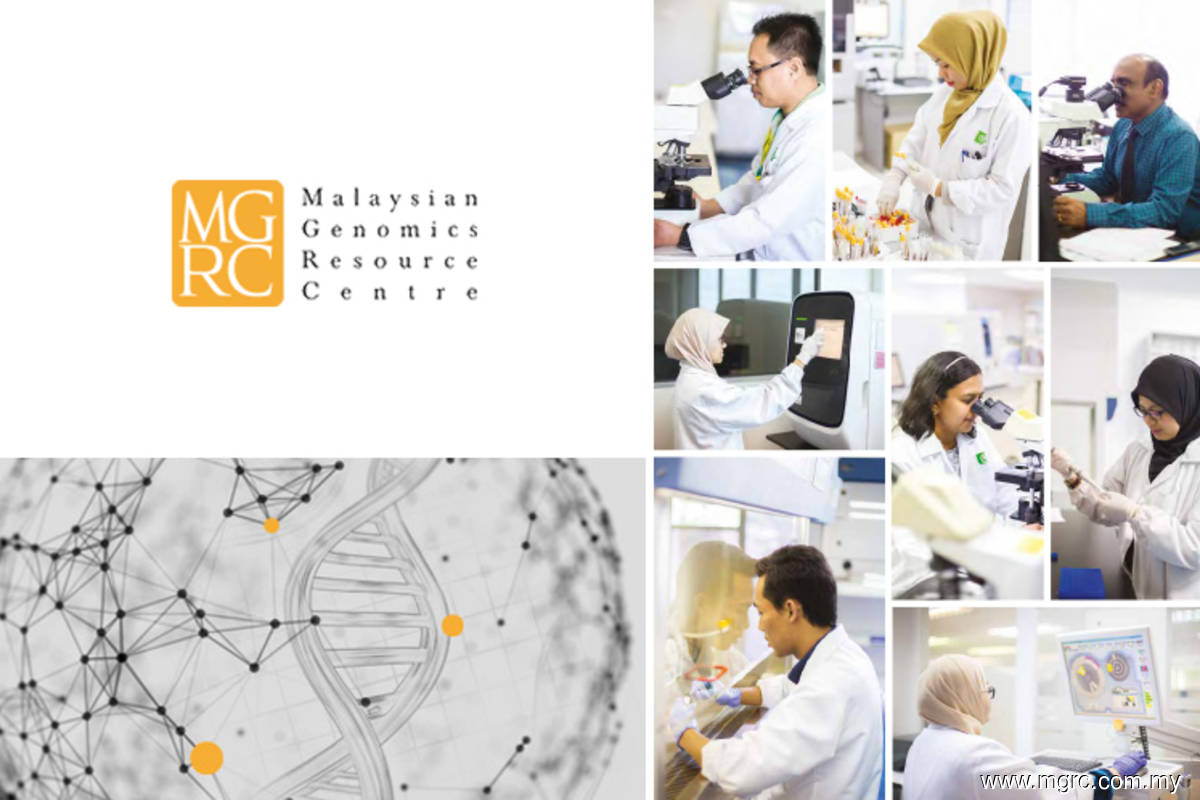 KUALA LUMPUR (Dec 10): Malaysian Genomics Resource Centre Bhd's (MGRC) continued its share price slide on Friday (Dec 10), falling to a 12-month low. 
The stock, which opened at 75 sen — seven sen lower from its closing price of 82 sen a day earlier — saw its share price rise to 81.5 sen in the first few minutes of the morning trading session before dropping as much as 25.6% to 61 sen, its lowest in slightly over 12 months since Dec 2, 2020, when the counter closed at 62.5 sen.
The share price chart showed that MGRC had fallen sharply to current levels from its Nov 30, 2021 closing price of RM2.57.
At the time of writing on Friday, the stock had pared some of its losses at 67 sen, with 95.8 million shares traded.
Following Bursa Malaysia's unusual market activity (UMA) query on Monday regarding the sharp fall in MGRC's share price recently, the stock continued to drop over the last few days.
In the company's reply on Tuesday to the UMA query, it said it was not aware of any factors including corporate developments and rumours which might have led to the recent drop in its share price.
MGRC offers genetic-screening services, which involve DNA analysis and detection of genetic markers associated with diseases and adverse drug reactions.
The company returned to black in the first quarter ended Sept 30, 2021 (1QFY22) with a net profit of RM239,000, from a net loss of RM833,000 for the same quarter a year ago, as revenue surged to RM9.32 million from RM87,000 mainly due to a boost from vaccines.
For FY21, it incurred a net loss of RM4.29 million, from a net profit of RM17.1 million for FY20, mainly because it recorded a profit, net of tax, from discontinued operations of RM23.34 million for FY20.
Annual revenue was at RM1.78 million, up from RM951,000 previously, mainly due to higher contributions from progress recognition of its genome sequencing and analysis services.