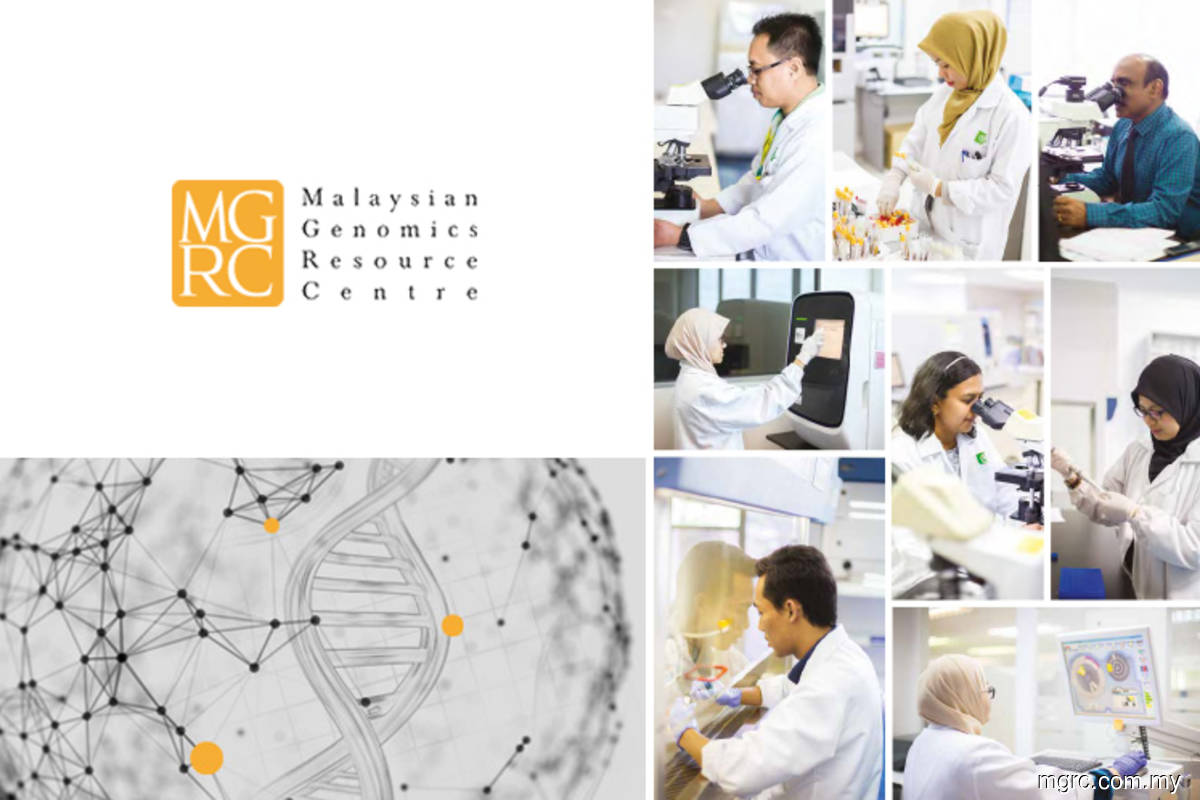 KUALA LUMPUR (Dec 9): Malaysian Genomics Resource Centre Bhd (MGRC) continued its downward trend on Thursday (Dec 9), as it dived to its lowest in nine months after hitting limit down, following the latest unusual market activity (UMA) query issued to the company on Monday regarding the recent sharp fall in its share price.
Among Bursa Malaysia's top losers of the day, the health technology company's stock dived 35 sen to close at 82 sen, which trimmed the company's market value to RM101.85 million, after 1.87 million shares were traded. The last time MGRC's share price was at this level was on March 18.
Just less than two weeks ago, MGRC's share price closed at RM2.57 on Nov 30.
In its UMA reply on Tuesday (Dec 7), MGRC said the company was not aware of any factors including corporate developments and rumours that might have led to the drop in its share price.
The latest regulator's query came after MGRC was similarly issued an UMA query on Nov 8, following a sharp dip in its share price after its largest shareholder I Concept Global Growth Fund ceased to be its substantial shareholder a few days earlier. It previously held 8.69% interest in the company.
In its UMA reply then, MGRC highlighted the appointment of two new independent and non-executive directors, as well as the acquisition of additional shares by its major shareholder Pixelvest Sdn Bhd. Pixelvest, which held 5.579% in the company then, has further increased its stake to 8.024% as of Dec 8.
According to MGRC's website, the group's services include genome sequencing and analysis. The company also offers genetic-screening services which involve DNA analysis and detection of genetic markers associated with diseases and adverse drug reactions. Recently, it diversified its business to include biopharmaceutical and healthcare products and services.
MGRC returned to black in the first quarter ended Sept 30, 2021 (1QFY22) with a net profit of RM239,000, from a net loss of RM833,000 in the same quarter a year ago, as revenue surged to RM9.32 million, from RM87,000, mainly due to revenues from vaccines.
For FY21, it incurred a net loss of RM4.29 million, from a net profit of RM17.1 million for FY20, mainly because FY20 recorded a profit, net of tax, from discontinued operations of RM23.34 million. Annual revenue was at RM1.78 million, up from RM951,000 previously, mainly due to higher contribution from progress recognition of its genome sequencing and analysis services.
Tan Choe Choe & Chong Jin Hun