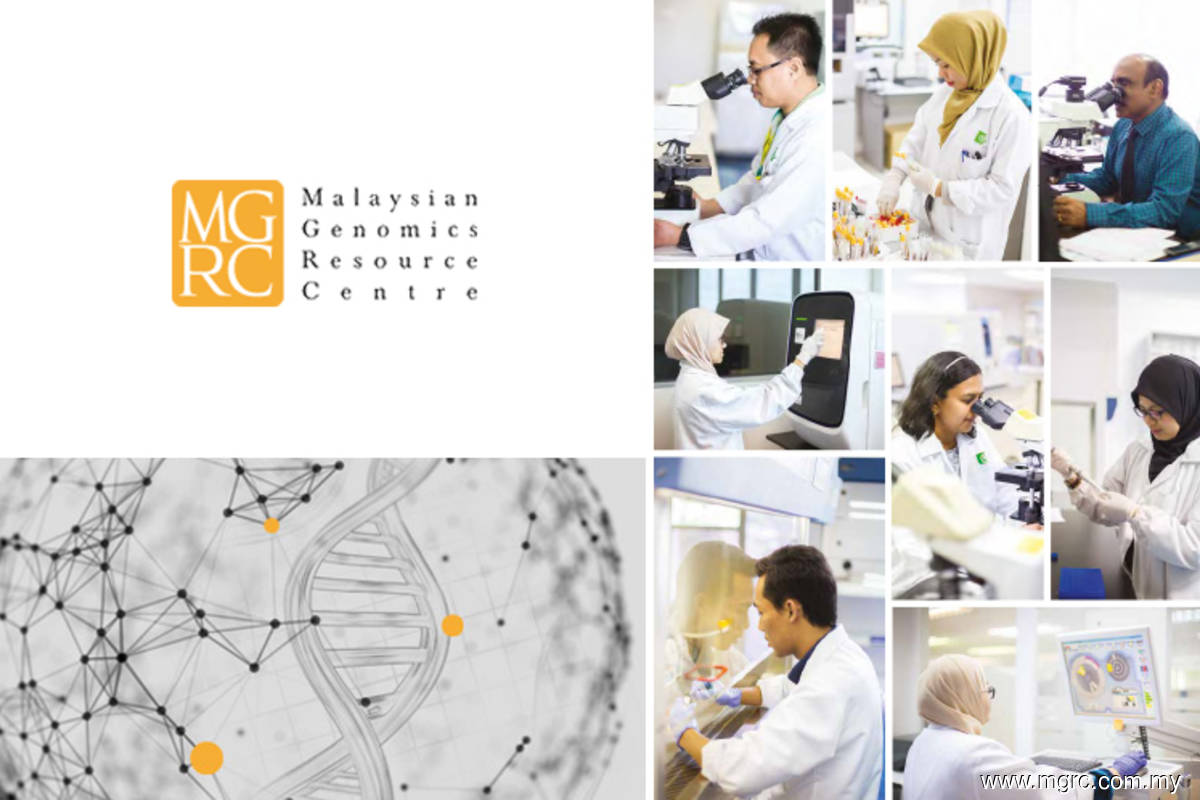 KUALA LUMPUR (Oct 22): Malaysian Genomics Resource Centre Bhd (MGRC) is making its genetic screening tests available in Indonesia via a partnership with medical and pharmaceutical distributor Medifirst Sdn Bhd.
In a statement on Friday (Oct 22), MGRC said with Medifirst's experience in the distribution of medical and pharmaceutical products in Indonesia and Malaysia, the partnership will see Medifirst offer MGRC's genetic screening tests in Indonesia through the latter's network of primary care physicians and specialists in hospitals and medical centres, among others.
MGRC chief executive officer Sasha Nordin said the firm will work closely with Medifirst to ensure the delivery of its genetic screening tests through proper professional healthcare channels across Indonesia.
"By identifying possible health risks from genetic screening results, patients can plan with their doctors on ways to mitigate the risk of diseases occurring using available prevention, monitoring and treatment options," he said.
He explained that MGRC began the development of genetic screening tests for doctors in 2012 and had built the capacity to provide genetic insights into hundreds of diseases and traits that generate actionable information and new knowledge in personalised, preventive healthcare.
Meanwhile, Medifirst director Datuk Yap Kon Min said Indonesia had over 2,000 hospitals and 9,000 community and general practitioner clinics, most of which are privately owned.
"We already have over 100 doctors waiting to be able to use Malaysian Genomics' genetic screening tests to help patients make better informed decisions to safeguard their health," he said.
MGRC's genetic screening tests blend innovative technologies with cutting-edge genomics knowledge to identify and assess known genetic markers associated with health risks, which include genetic risks associated with susceptibility to and severity of Covid-19 infection, cancer, cardiovascular diseases, developmental disorders in children and even adverse reactions towards prescription medication.
In addition, genetic screening can also identify traits that may affect the health, wellness and fitness of individuals.
At 11.40am on Friday, MGRC had added 1.15% or three sen to RM2.64, valuing it at RM327.92 million.