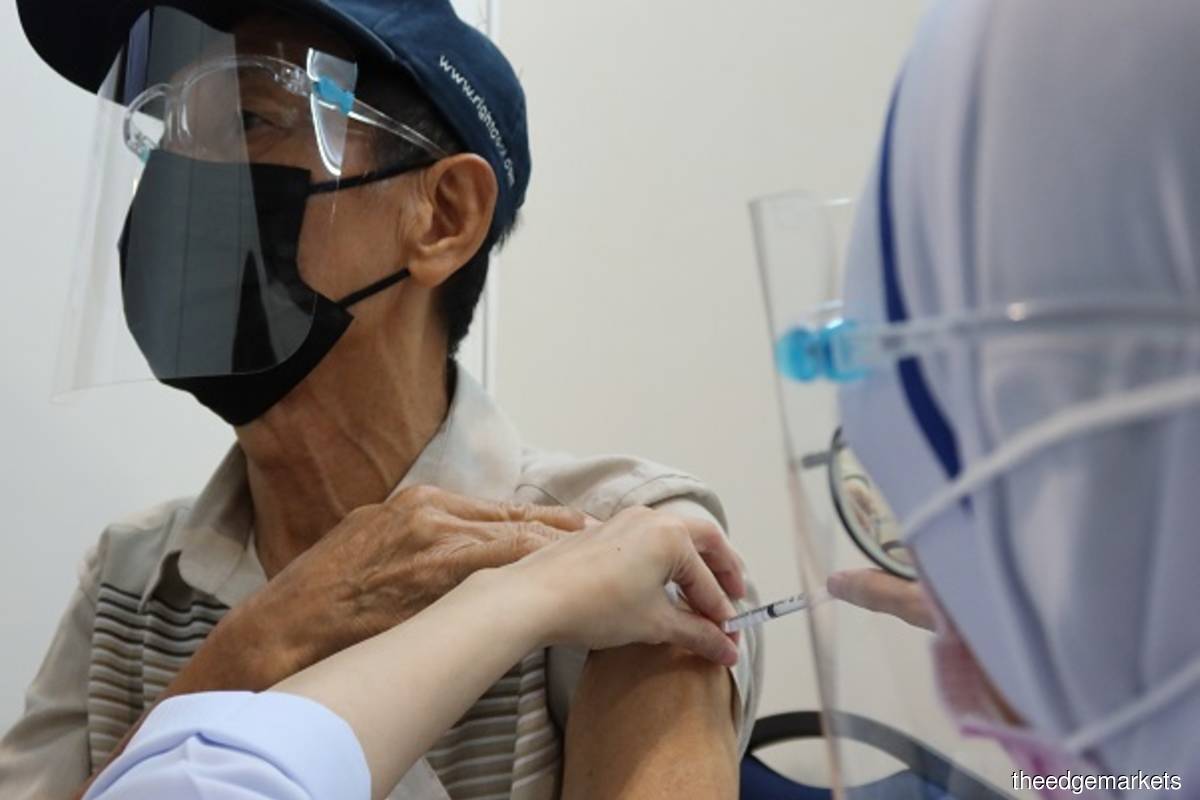 Follow our Covid-19 vaccination tracker to see where we are in the race to herd immunity.
KUALA LUMPUR (July 25) : Malaysia administered 417,738 doses of the Covid-19 vaccine yesterday (July 24), down 9.63% from 462,242 shots a day earlier.
Of this, 284,672 jabs were given as the first dose, while the remaining 133,066 shots were second jabs, according to the latest updates on Twitter today by the country's Special Committee for Ensuring Access to Covid-19 Vaccine Supply (JKJAV), citing data from the Covid-19 Immunisation Task Force (CITF).
Cumulatively, 16.90 million doses have been administered in the country. A total of 11.51 million people or 35.18% of the nation's population have received their first dose at least, including 5.4 million or 16.5% who have been fully inoculated.
Among states and federal territories, Selangor reported the highest daily number of first doses administered at 84,328, followed by Kuala Lumpur (45,730), Johor (28,724), Sabah (27,456) and Penang (19,123).
For second doses, Selangor also delivered the highest daily number of jabs at 28,753, followed by Sarawak (27,846), Kuala Lumpur (26,393) and Perak (12,952).
Meanwhile, Malaysia's daily Covid-19 cases climbed to another record high of 15,902 yesterday, bringing the country's cumulative Covid-19 cases to 996,393.
A total of 184 more coronavirus-related deaths were reported yesterday — the second-highest ever since the onset of the pandemic in Malaysia — raising the cumulative number of fatalities to 7,902.