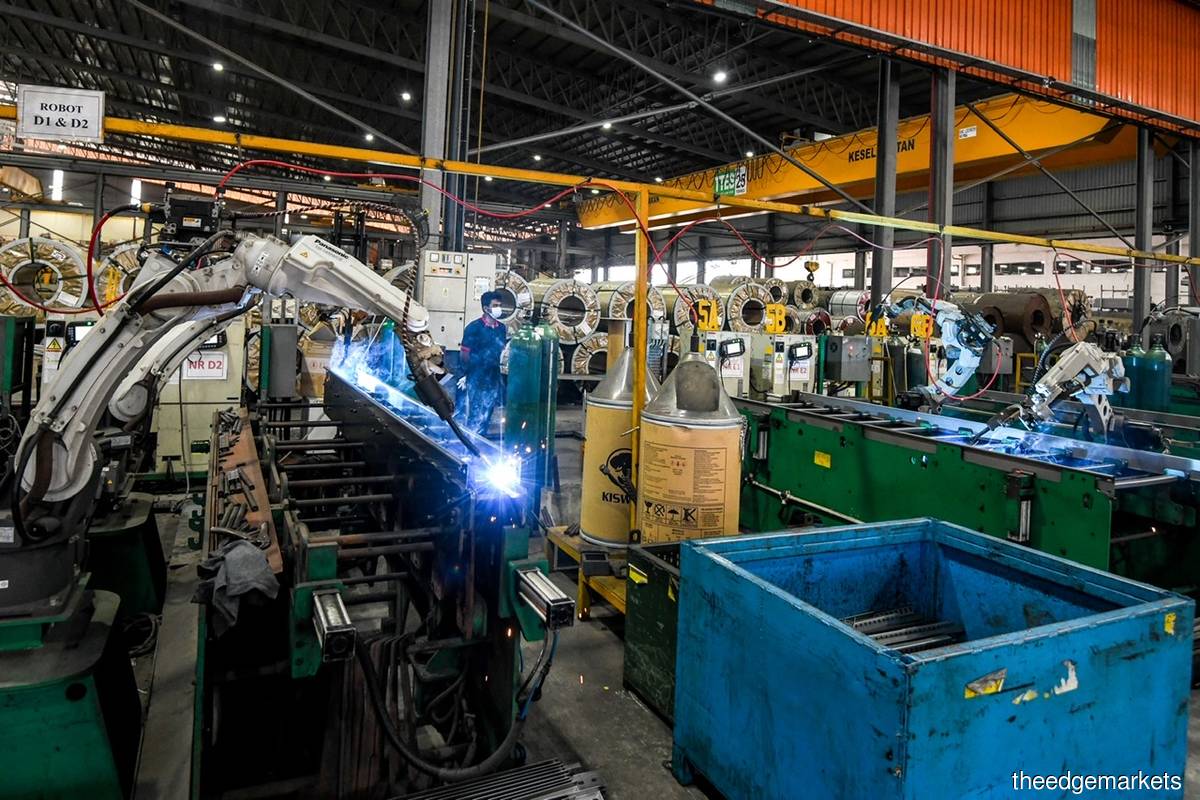 KUALA LUMPUR (Nov 30): Malaysia's producer price index (PPI) eased slightly to 4.0% in October, compared with 4.9% in the preceding month, the Department of Statistics Malaysia (DOSM) said.
Chief statistician Datuk Seri Dr Mohd Uzir Mahidin said this was attributed to a 7.3% increase in the manufacturing index (September: 8.1%), on the back of a sustained single-digit growth over the past four months.
"The incline in this sector was due to a 20.0% increase in the indices of coke and refined petroleum products (September: 19.3%), followed by computer, electronics and optical products (6.7%), food products (5.4%), and chemicals and chemical products (4.2%).
"Similarly, for utility indices, an increase of 4.9% was recorded for the water supply index, and 1.2% for the electricity and gas supply index," he said in a statement.
Mohd Uzir said the current trend in the PPI was also contributed by a fall in two main sectors, namely agriculture, forestry and fishing (-18.2%), and mining (-0.5%).
For a monthly comparison, he said the PPI for local production grew 0.1% in October, after charting a decline for four consecutive months, contributed by the mining index's growth of 5.0% (September: -4.9%), in line with the rise in world crude oil prices to US$90.30 per barrel in October from US$88.20 in the previous month.
Commenting on inflation at the producer level of selected countries, Mohd Uzir said that several countries showed a moderate increase in October as compared to the trend in the preceding month.
"Inflation at the producer level for the US recorded an increase of 8.0% (September: 8.4%), which was contributed by prices of energy products (21.8%) and food products (12.7%)." 
He said a rise in petroleum products (40.6%), chemical and pharmaceutical (20.1%), and food products (16.1%) contributed to a 14.8% increase in inflation at the producer level in the UK in October as opposed to 16.3% in the preceding month.
"The current declining trend in the world's main commodities prices will indirectly affect prices of consumer goods, and may reduce inflationary pressure in the upcoming months," he added.