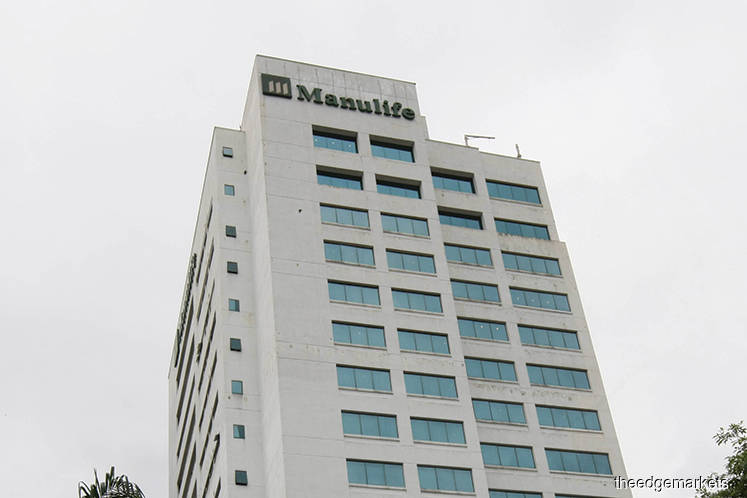 KUALA LUMPUR (Sept 17): Manulife Asset Management Services Bhd (MAMSB) recently launched the Manulife Target Maturity Bond Fund 1 (Fund 1).
In a statement today, MAMSB said the fund is to address the growing income needs of investors in Malaysia.
The firm said the fund is a four-year close-ended bond fund that seeks to provide regular income during its tenure, and offers a unique feature of partial repayment of capital after three years of the commencement date of the fund.
It said investors will receive the partial repayment from matured or liquidated bonds (approximately 20-30% of the Fund's Net Asset Value (NAV), depending on market conditions) at the end of the third year, and will then receive the remaining NAV at the fund's maturity date, i.e. at the end of the fourth year of investing in the fund.
MAMSB said the fund has a target yearly coupon payout of up to 4.9% per annum and aims to achieve this by investing primarily in well-researched local and/or foreign bonds which include sovereign and corporate bonds.
MAMSB chief executive officer Jason Chong said Fund 1 was specifically designed to address investors' long-term, stable income needs while at the same time offer them flexibility to meet their short- to mid-term financial obligations.
"The launch of this fund complements the three very successful income-oriented funds we have introduced to the market earlier this year, and adds to our expanding range of investment products in the country," said Chong.
Meanwhile, MAMSB head of retail wealth distribution Ng Chze How said Fund 1 leverages the experience and insights of more than 100 Manulife fixed income experts located in 13 markets worldwide to pick quality assets that can meet investors' evolving income needs.
MAMSB said Fund 1 aims to distribute all or part of its distributable income on an annual basis.
It said the classes that are offered for subscription by the fund are RM Hedged-Class and USD Class at RM1.0000 and US$1.0000, respectively, during the offer period from Sept 4 to Oct 18.
The minimum initial investment amount for the fund is RM5,000 (for RM-Hedged Class) and US$5,000 (for USD Class), and the minimum additional investment amount is RM1,000 or US$1,000 respectively.
Fund 1 is distributed through Standard Chartered Bank and unit trust advisers of MAMSB.