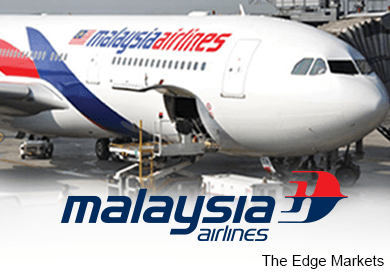 KUALA LUMPUR (May 25): Khazanah Nasional Bhd has appointed an administrator to oversee the migration of Malaysian Airline System Bhd's (MAS) assets and liabilities to new company (newco) Malaysia Airlines Bhd (MAB) by this September 1.
In a statement today, Malaysian government-owned investment arm Khazanah said it had today appointed Datuk Mohammad Faiz Azmi as administrator for MAS. Khazanah, which is restructuring MAS, said
MAS would continue to run the airline until this August 31, after which, newco MAB would take over the airline's operations.
"The appointment is a voluntary undertaking by Khazanah and is made pursuant to the Malaysian Airline System Bhd (Administration) Act 2015 (MAS Act), which was passed by both houses of the Malaysian Parliament last year.
"The MAS Act provides for an effective, efficient and seamless means to transition the business, property, rights, liabilities and affairs of MAS to MAB," Khazanah said.
According to Khazanah, the transition from MAS to MAB is a crucial component of the 12-point MAS Recovery Plan (MRP) which was announced on August 29 last year.
Khazanah said it planned to restructure the airline and set it on a path towards sustainable profitability.
"The MRP also includes conditional investment funding by Khazanah of up to RM6 billion, disbursed on a staggered basis," Khazanah said.
It was earlier reported that Khazanah, which wholly owns MAS, planned to cut a third or 6,000 of the airline's estimated 20,000 workforce. Khazanah had privatised MAS last year as part of its restructuring plan for MAS.
MAS' corporate revamp followed financial losses after the airline was involved in two aviation tragedies last year.