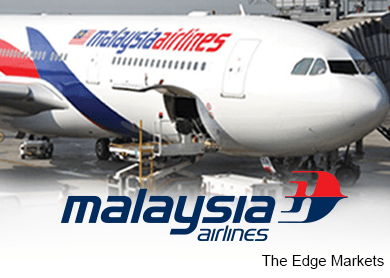 SUBANG (May 18): Malaysian Airlines System Bhd (MAS) will be divesting its indirect 8.84% share in Abacus International Pte Ltd as part of streamlining its businesses and divesting of non-core assets. The sale is expected to be completed by later this year.
In a statement today, MAS said that it would join with 10 other major airlines in Asia that will be selling their combined 65% stake in Abacus, the leading global distribution system (GDS) for travel in Asia Pacific, to Sabre Corporation.
Sabre, the existing equity and technology partner, currently owns 35% of Abacus.
"Collectively, these airlines were founding shareholders of Abacus which has grown to become the leading GDS provider in Asia Pacific since starting in 1998," it said.
"Subject to certain regulatory approvals, the transaction will result in Sabre emerging as the sole shareholder of the Abacus business. Sabre, with its deep industry expertise, leading technology and customer focus, is ideally placed to invest the necessary resources and innovation to ensure Abacus' future success," MAS added.
In recognising the importance of Abacus as a distribution partner of airlines to the travel agencies that it serves, MAS has entered into a new distribution agreement with Abacus to ensure continuity of this GDS support.
According to the statement, Abacus today serves more than 100,000 travel agents across the Asia-Pacific region's 59 markets and has both global and uniquely local relationships with airlines and hotels, including the leading portfolio of low-cost content and Chinese airline content.
Towards the end of 2013, Abacus embarked on a strategic review of the organisation to determine how it might continue its development and better service its customers and partners. The result of that exercise will see the airline shareholders sell their collective 65% share in Abacus to Sabre, it added.