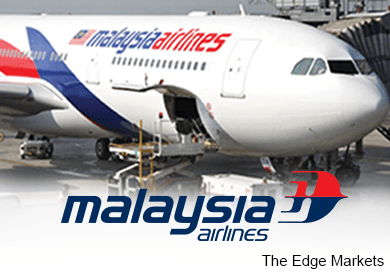 KUALA LUMPUR (June 2): Malaysian Airline System Bhd (MAS) is currently exploring potential partnerships to widen its route network to Africa, US and Europe, according to government-linked investment fund Khazanah Nasional Bhd.
In a statement, Khazanah said the new MAS (NewCo, Malaysia Airlines Bhd) will remain a full-service international airline and will maintain its current domestic routes and a regional "backbone", with a broader global network through partnerships.
"NewCo's network will serve, among others, the ASEAN, China, India and domestic markets, with service to key international destinations in Japan, South Korea Australia, New Zealand, United Kingdom and Saudi Arabia.
"The network will also have an expanded reach into Africa, US and Europe via potential partnerships that are being explored," it said.
Meanwhile, MAS is still undergoing a route rationalisation exercise, where non-profitable routes had been suspended. So far, the airline has axed its routes to Kunming, Frankfurt, Krabi and Cochin, and is considering further rationalisation.
Besides that, the airline will also offer refreshed premium products for all its long-haul flights, which will include flatbeds in business class flights and an improved in-flight entertainment system.
Overall, Khazanah said the 12-Point MAS Recovery Plan is on schedule, since its commencement nine months ago and is now entering a critical phase.
The investment fund highlighted that MAS made significant milestones since its restructuring began, with Christoph Mueller taking the helm as chief executive officer of the airline on May 1 in an accelerated leadership transition, the commencement of its staff rationalisation exercise, and the renegotiation of its supply contracts.
"Moving forward, the national carrier will be principally commercial while supporting national development objectives, flying Malaysians to the world and bringing the world to Malaysia," it said.