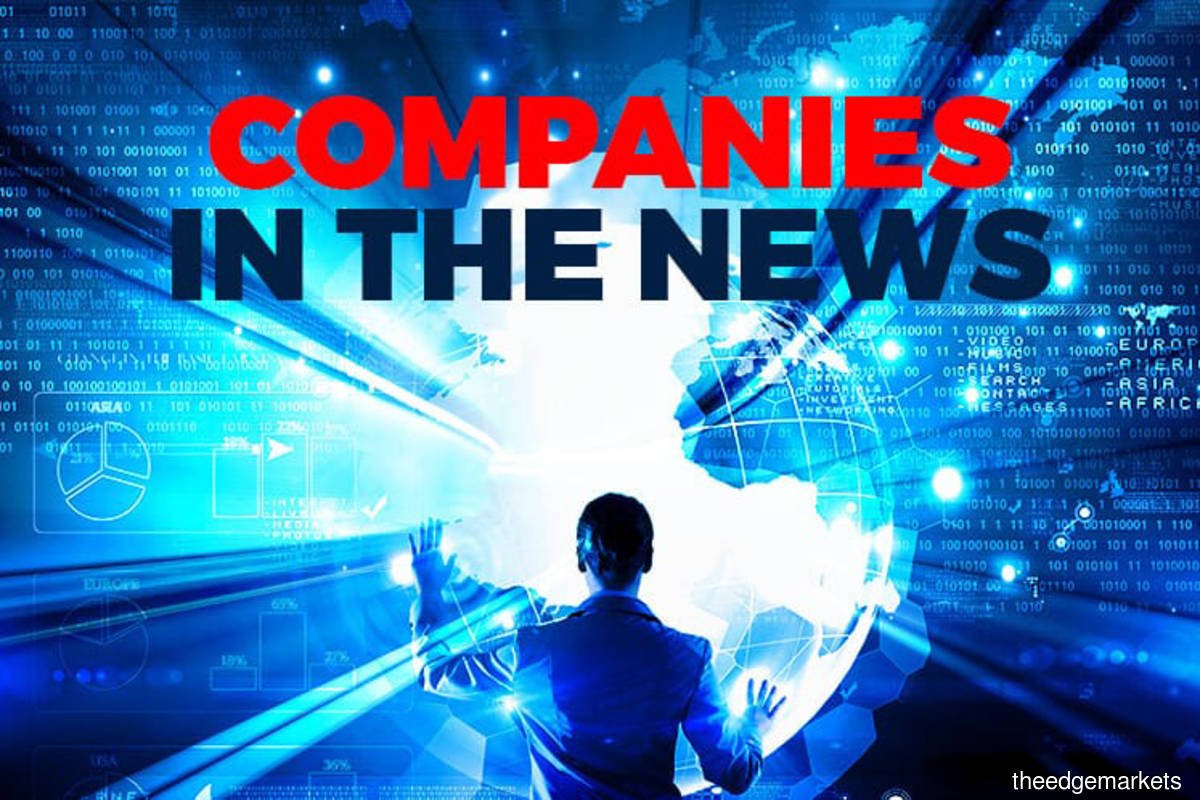 KUALA LUMPUR (May 11): Based on corporate announcements and news flow today, stocks in focus for tomorrow (May 12) may include the following: Malayan Banking Bhd, FGV Holdings Bhd, Pos Malaysia Bhd, WTK Holdings Bhd, Public Bank Bhd, Bina Darulaman Bhd, Careplus Group Bhd, JF Technology Bhd, Media Chinese International Ltd, and Genting Bhd.
Malayan Banking Bhd's (Maybank) 100%-owned subsidiary Maybank Islamic Bhd today announced the buy-back of RM1.5 billion worth of Islamic bonds via private treaty under the latter's Islamic commercial papers and medium term notes programme of up to RM10 billion.
FGV Holdings Bhd has appointed Azman Ahmad, who is the group divisional director of logistics & support business, as officer-in-charge to cover the duties and responsibilities of the group chief executive officer (CEO) effective May 16, 2021.
The plantation group said Azman is the officer-in-charge until a new CEO is appointed, following the resignation of Datuk Haris Fadzilah Hassan which was announced last month. Azman will still continue his current role, which he has been holding since Jan 1, 2017.
Syed Md Najib Syed Md Noor is stepping down as Pos Malaysia Bhd's group CEO with effect from June 1, after serving the company for close to three years. Syed Najib was appointed to his post in October 2018. Pos Malaysia said the company is now searching for a suitable replacement.
WTK Holdings Bhd has clarified that it is not involved in any logging operations in Papua New Guinea (PNG), following an article in the Sarawak Report yesterday that said the PNG government planned to audit 20 "delinquent" logging companies in the country over suspected tax evasion. In an email to The Edge today, WTK said it has no operations in PNG.
Public Bank Bhd booked a record quarterly net profit of RM1.53 billion for the first quarter of financial year 2021 (1QFY21) ended March 31, 2021, up 15.11% from RM1.33 billion last year, largely thanks to lower interest expenses incurred in the period which more than offset weaker revenue. Quarterly operating revenue, however, declined 8.8% to RM5.03 billion, from RM5.52 billion. Cost-to-income ratio stood at 31.8%, while return-on-equity ratio stood at 13.5%, the bank said.
Bina Darulaman Bhd has secured a RM431 million contract to upgrade the Pelubang water treatment plant in Kedah. The contract was awarded to its wholly-owned BDB Synergy Sdn Bhd by the Kedah state government. The three-year contract commences on May 20.
Careplus Group Bhd is acquiring a piece of land measuring 40,680 sq m (10.05 acres) in Oakland Industrial Park, Seremban for RM35.5 million cash from Rapid Synergy Bhd. The glove maker said the acquisition is in line with its immediate  plans to increase its existing manufacturing capacity by commissioning new production lines for gloves, adding that the property will be earmarked for warehousing, gloves packing as well as Careplus' future operational needs.
JF Technology Bhd's net profit for 3QFY21 ended March 31, 2021 more than doubled to RM3.66 million from RM1.7 million a year ago, underpinned by a record high revenue. Quarterly revenue jumped 55.86% to RM9.62 million from RM6.17 million a year ago on sustained robust demand from its customers amid the Covid-19 pandemic. The group did not declare any dividend for the latest quarter.
For the cumulative nine months ended March 31, 2021, the group's net profit soared 137.12% to RM11.68 million, from RM4.93 million a year earlier, as revenue jumped 50.53% to its highest of RM28.12 million from RM18.68 million.
Media Chinese International Ltd (MCIL) expects to record a net profit of not less than US$1.7 million (RM7 million) for 4QFY21 ended March 31, 2021 (4QFY21), against a net loss of US$1.8 million (RM7.41 million) a year earlier. "This was mainly attributable to the gradual improvement in business conditions in Hong Kong as well as cost savings across all the group's business operations," the group said.
However, for FY21 as a whole, the group expects to record a net loss of not exceeding US$2 million, compared with a net profit of US$7.1 million in FY20. MCIL blamed the poorer performance on the adverse economic impact brought by Covid-19 which led to a significant decline in the group's tour business and advertising revenue.
Genting Bhd's biotechnology arm Celularity Inc said US-listed software company Palantir Technologies Inc will make an investment in the company under the planned Celularity-Palantir multi-year strategic partnership to leverage the unique combined strengths of Palantir's foundry platform with Celularity's deep dataset to accelerate and advance cellular therapies.
As part of the partnership, Palantir will make an investment in Celularity that will close immediately following Celularity's planned business combination with US-listed GX Acquisition Corp, a special purpose acquisition corporation, according to Celularity. Celularity did not specify how much money Palantir plans to invest in Celularity.