This article first appeared in The Edge Malaysia Weekly, on June 13, 2022 - June 19, 2022.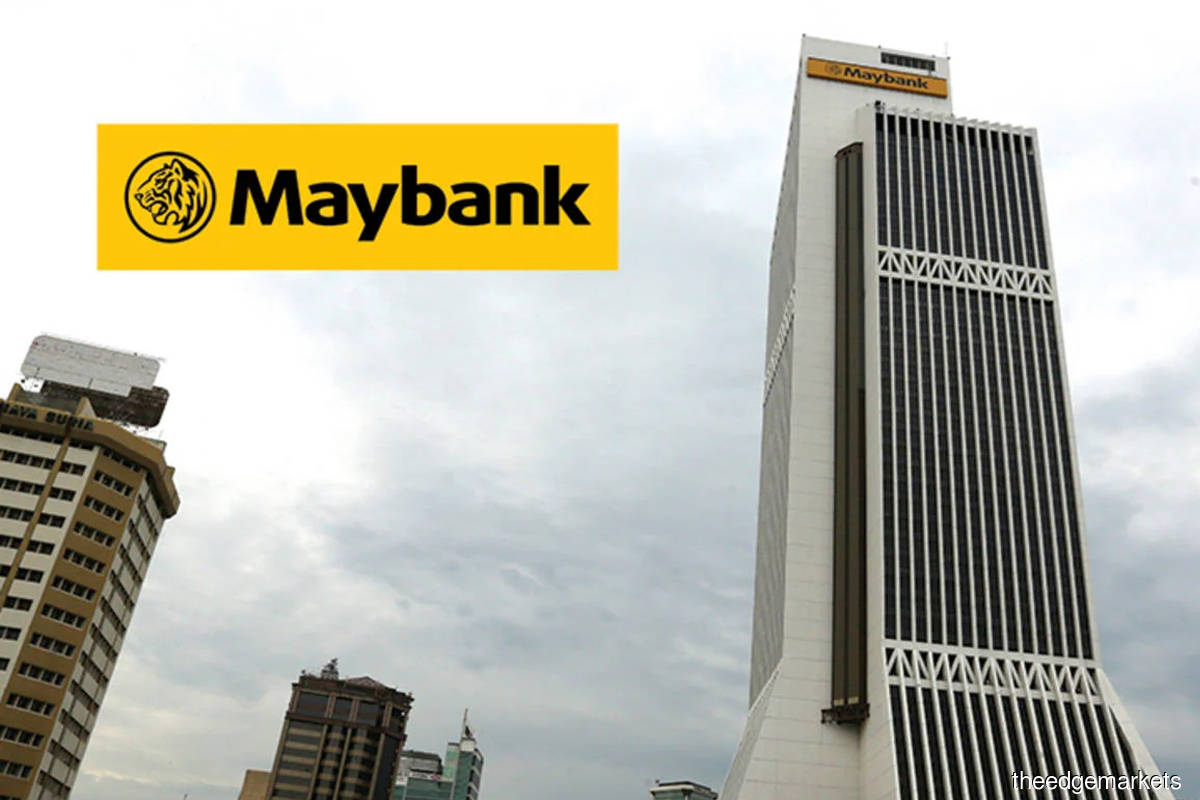 MALAYAN Banking Bhd (Maybank), the country's largest financial services group by market capitalisation and total assets, is understood to be mulling the sale of its 18.78% stake in Pakistan's MCB Bank Ltd, sources familiar with the matter tell The Edge.
While it is still early days, Maybank, one source says, is looking to maintain its focus in Southeast Asia. The source adds that the current economic and political turmoil in Pakistan could be a contributing factor as well.
In response to a question from The Edge on the possible disposal of MCB Bank, Maybank says, "MCB Bank has been a long-term investment of Maybank for over 10 years. MCB Bank has performed relatively well over the years as one of the largest private sector banks in Pakistan, with a return on equity that has consistently been in the high teens over the last five years (FY2021 ROE was 19.11%).
"As part of our periodic review of our strategic investments, Maybank continuously assesses value creation opportunities for the organisation."
To recap, Maybank acquired a 15% stake, or 94.24 million shares, in MCB Bank in June 2008 from Pakistan's Nishat group, forking out PKR470 per share or cash of about RM2.17 billion (US$686 million then). With the acquisition, Maybank became the largest shareholder in MCB Bank.
In August the same year, Maybank acquired an additional 5% in MCB Bank for RM703.08 million. Thus the 20% stake was acquired for a total of RM2.87 billion.
MCB Bank was previously known as Muslim Commercial Bank Ltd, and was incorporated in 1947. It has a presence in commercial banking, asset management and insurance, among others. In 2008, MCB Bank was Pakistan's fourth largest bank with asset base of about RM20 billion, and was the largest bank by market capitalisation at RM13 billion.
News reports in 2008 had it that Maybank acquired the 15% stake in MCB Bank at 5.1 times book value and 15 times 2008 earnings. Based on Maybank's release when it bought into MCB Bank, the latter chalked up an after-tax profit of PKR16.4 billion or RM800 million in FY2007, and its net assets were about PKR57.55 billion. It generated a return on average equity of 38% and a net interest margin of 8.08%. The bank's asset quality was said to be strong with a gross non-performing loan ratio of 4.7% and provision coverage of 100%.
In its announcement, Maybank said the acquisition of 20% in MCB Bank would help it "build its presence in key growth markets across the region" and pave the way "for MCB Bank to engage Maybank as its exclusive foreign commercial bank strategic partner".
In July 2017, MCB Bank merged with another financial institution, NIB Bank Ltd, via a share swap. This resulted in Maybank controlling 18.78% of the merged entity's equity, and Singapore's Temasek Holdings, via Fullerton Financial Holdings' Bugis Investments (Mauritius) Pte Ltd which controlled NIB, ending up with a 5.49% stake in MCB Bank.
According to MCB Bank's annual report for FY2021, it has the second highest number of branches and is the second largest bank in Pakistan in terms of market capitalisation.
However, MCB Bank's market capitalisation at the time of writing last Friday was US$770.23 million, which means that Maybank's 18.78% has a market value of US$144.65 million. This huge dip — from US$686 million to US$144.65 million is a largely a result of the weak Pakistan rupee. In June 2008, one US dollar was exchangeable for PKR68, in contrast to PKR200 to the greenback today.
Nevertheless, MCB Bank has consistently paid out dividends. A check on Bloomberg indicates that its stock has a gross dividend yield of 14.93%. According to its annual report for FY2021, MCB Bank posted its highest ever profit before tax of PKR51.99 billion in FY2021, "and continued its trend of declaring the highest dividend per share in Pakistan's banking industry". The payout was 190% or PKR19 per share, which translates into PKR22.52 billion (US$111.47 million at the current exchange rate).
MCB Bank operates over 1,400 branches and more than 1,450 automated teller machines in Pakistan, and has 11 branches outside the country in the United Arab Emirates, Bahrain and Sri Lanka.
Pakistan's many economic woes have also resulted in investors turning jittery. Global rating agency Moody's Investor Service recently downgraded the country's outlook from "stable" to "negative", due to its "heightened external vulnerability" and uncertainty around securing external financing to meet its needs. Moody's added that Pakistan could face a balance of payments crisis if it does not complete an International Monetary Fund review and obtain external financing.
"Moody's assesses that Pakistan's external vulnerability risk has been amplified by rising inflation, which puts downward pressure on the current account, the currency and — already thin — foreign exchange reserves, especially in the context of heightened political and social risk," Moody's said in a statement. A looming trade deficit was an added concern.
There has been much finger-pointing with the current administration, under premier Shehbaz Sharif of the Pakistan Muslim League, blaming his predecessor, former cricketer Imran Khan of the Pakistan Tehreek-e-Insaf party, for the country's problems.
Maybank was set up in 1960 and has an established presence in the Asean region, with a footprint in Singapore, Indonesia, the Philippines, Cambodia, Vietnam, Laos, Myanmar and Brunei. In China, the bank has a presence in Hong Kong, Shanghai, Beijing, Kunming and Shenzhen, and it has offices in New York and London as well.
For its first financial quarter of FY2022, Maybank registered operating income of RM6.4 billion compared to RM6.8 billion a year ago.
Maybank ended trading last Friday at RM8.75, valuing it at RM105 billion.