This article first appeared in The Edge Malaysia Weekly, on September 2, 2019 - September 08, 2019.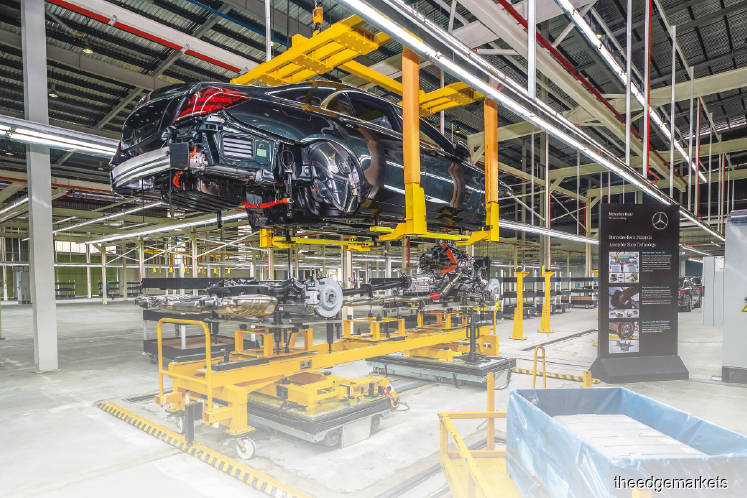 MBM recently gave its 15-year-old plant an upgrade to meet current customer demand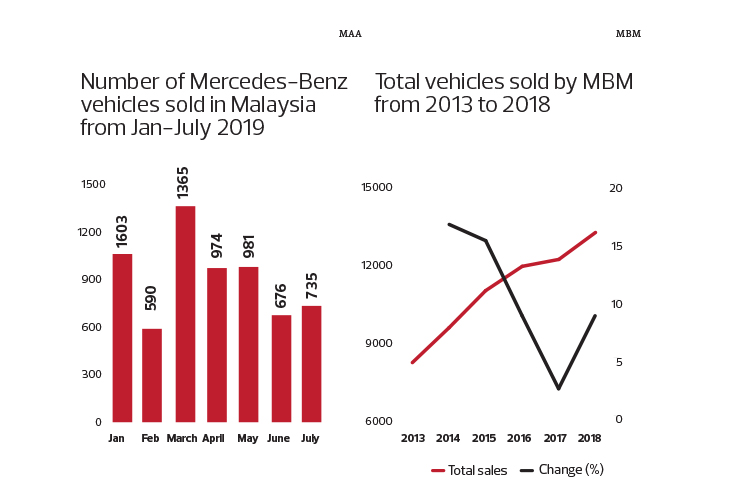 WHILE most players have experienced a few rough years amid the automotive market slowdown, Mercedes-Benz Malaysia (MBM) has so far managed to buck the trend.
It broke its sales record for five years running from 2014 to 2018 (see chart), with total vehicle sales growing 38.9% from 9,419 units to 13,079 units. Unfortunately, the improvement was not reflected in MBM's earnings. Filings with the Companies Commission of Malaysia show that MBM's after-tax profit has been on the decline. In FY2016 ended Dec 31, net profit declined 38.3% to RM346.74 million from RM561.57 million in FY2015. Earnings fell further in FY2017, with net profit coming in 16.8% lower at RM288.59 million.
Nevertheless, the company is unfazed and is focusing on making improvements in its value chain.
"Well, we are not independent of the overall environment. So, we continuously have to look at all these topics [in terms of] improving processes, looking at where efficiencies can be done," MBM president and CEO Dr Claus Weidner tells The Edge at the recent launch of its upgraded plant in Pekan, Pahang.
"The factory is one of the examples in order to put things in a much more future-oriented, flexible and efficient way," he adds.
The plant now has a new wing with more advanced technology and automated production facilities. The event coincided with the plant's 15th-year anniversary.While MBM did not disclose how much it invested to set up the new wing, it is understood that about RM300 million has been spent overall since the plant was set up in 2004.
MBM rolled out its 100,000th locally-assembled vehicle, the Mercedes-AMG C43 sedan, two weeks ago. Five Mercedes-Benz models — the C-Class, E-Class, S-Class, GLC and GLC Coupe — are now produced locally.
"We're very proud that Malaysia is one of the most important markets for us in Southeast Asia. We have produced the 100,000th vehicle and I hope to see the 200,000th [soon]," says Weidner.
He says there are a lot of jobs and plenty of training the company is investing in for the employees.
"On the other side, on distribution, we have expanded our network throughout Malaysia in the past years so that we now have the largest coverage of the premium automotive market in the peninsula and Sabah and Sarawak," he adds. MBM also recently exported its first model to the Philippines — the Mercedes-Benz C180 LHD (left-hand drive), part of MBM's best-selling C-Class range.