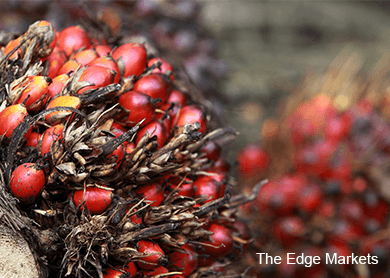 KUALA LUMPUR (April 10): CIMB Research has maintained its "Neutral" rating on the plantation sector and said Sarawak planters (Jaya Tiasa Holdings Bhd, Ta Ann Holdings Bhd) were likely to be worst hit if a proposed minimum wage is implemented in the sector.
In a note April 19, CIMB Research analyst Ivy Ng said that local media had reported that a review on the minimum wage in Malaysia has been completed and submitted for Cabinet approval.
She said the Human Resources Minister was hopeful that the new minimum wage will be implemented by year-end.
Ng said a source revealed that the monthly minimum wage could rise by RM50-100 (6.25-12.5%) depending on the state.
"This is negative as we estimate that it could raise planters' cost of production by 3-5%.
"Based on the new minimum wage figure revealed by a source, Sarawak planters are likely to be the worst hit and Sabah planters the least affected.
Ng said she had not imputed this into her forecasts, as it has not been approved by Cabinet.
"Our Neutral rating and top picks - First Resources, Astra Agro and SIMP- are intact," she said.