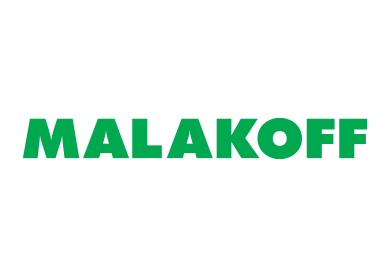 KUALA LUMPUR (Nov 27): After several delays, MMC Corp Bhd is now looking at the second quarter of next year to re-list its energy unit Malakoff Corp Bhd. It also targeted to submit the proposal application to the relevant authorities by year-end.
In a filing with Bursa Malaysia, MMC – the engineering and construction unit owned by tycoon Tan Sri Syed Mokhtar Albukhary – said the relevant authorities comprised Securities Commission Malaysia (the SC) and its equity compliance unit, the Ministry of International Trade and Industry, Bursa Securities, and MMC's shareholders.
"Malakoff will also be seeking the approval of Shariah Advisory Council of the SC in relation to the classification of Malakoff shares as shariah-compliant securities," MMC said in the filing.
"The applications to the relevant authorities in relation to the proposals are expected to be made within one month from the date of this announcement (Nov 27). Barring any unforeseen circumstances, the proposals are expected to be completed by the second quarter of 2015."
Malakoff intends to offer 1.52 billion or roughly 30.4% of its enlarged share base for its upcoming initial public offering (IPO), of which 521.74 million of those shares are portions held by its existing owners.
The existing shareholders are MMC's wholly owned subsidiary MMC Anglo-Oriental Annuities Sdn Bhd (AOA), the Employees Provident Fund, Kumpulan Wang Persaraan (Diperbadankan), SEASAF Power Sdn Bhd, and Standard Chartered IL&FS Asia Infrastructure Growth Fund Company Pte Ltd.
A total of one billion new Malakoff issued shares will be offered to the public. However, the retail portion will only comprise 242.5 million or 4.8% of Malakoff's enlarged issued and paid-up share capital.
Of those, 150 million will be offered to the Malaysian public. The Bumiputera portion makes up half of this portion.
MMC did not mention how much it planned to raise from the IPO. However, previous reports stated the energy unit was seeking about US$1 billion from the public. MMC however said it will use the listing proceeds to pare down debts and for working capital.
"The proposed IPO will enable Malakoff group to have greater financial flexibility to optimise its capital structure and cost of capital in pursuit of growth opportunities. The proposed listing will further support Malakoff group's expansion, as it will provide the Malakoff group with enhanced visibility, increased brand awareness and a platform for Malakoff group to further develop its brand equity," MMC said on Malakoff's rationale for listing.
Previously, Malakoff intended to have its shares floated this year. But it allowed the SC's approval for its proposed listing on the Main Market of Bursa Malaysia, which was valid until Sept 6, 2013, to lapse.