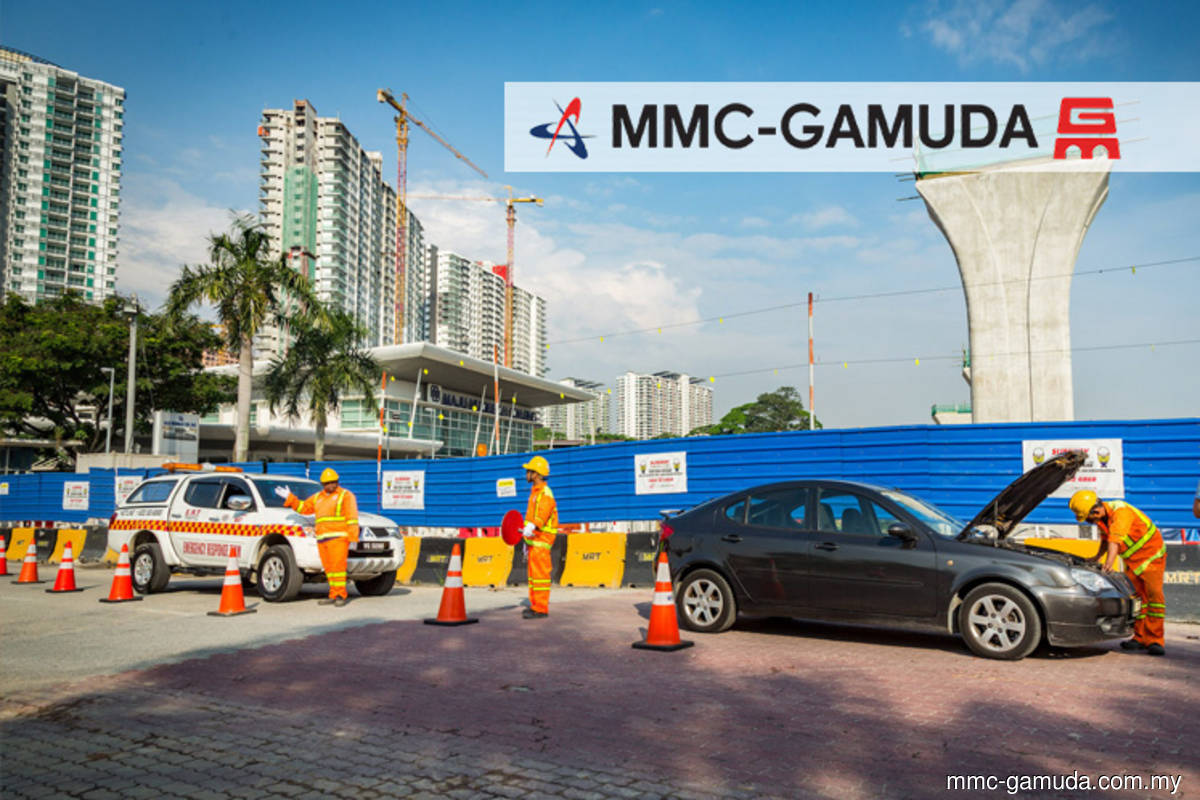 Dear Mr Tony Pua,
While we have no interest in getting involved in any public exchange between your good self and former prime minister Tun Dr Mahathir Mohamad, your Part II media statement published on Dec 8, 2021 included numerous unfounded and libellous allegations made directly against MMC Gamuda and as such we are compelled to respond to safeguard our reputation. Your misrepresentation of events and portrayal of the "truth" in numerous instances in your statement were disingenuous at best. Our response will be brief and is intended to set the record straight, presenting the facts for all to examine: 
1. Nature of RM8.82 billion savings
We clarify that the quoted RM8.82 billion in savings from the Mass Rapid Transit 2 (MRT 2) review exercise were derived from the following:
A) Provisional sums, reimbursables and contingencies (~35%) 
- These are common cost provisions for mega infrastructure projects of this scale and complexity given the nature of unknowns of such projects but any unexpended sums would have eventually been returned to the government/rakyat anyway
- Case in point — on the MRT 1 Kajang Line, over RM 2 billion materialised as savings back to the government from the budget of RM23 billion, with a higher saving anticipated for MRT 2 
B) Scope omissions and specification reductions (~60%) 
- Include but not limited to: 
Deferment of two underground stations 
Reduction in the number of train sets 
Reduction of connectivity with the LRT/KTM/ERL/Monorail at interchange stations 
Reduction in the number of entrances and link bridges to nearby developments 
Reduction of capacity of multistorey car parks 
Reduction in façade and finishing specifications 
Rationalisation of electrical and mechanical system works 
Omission of public Wi-Fi at stations
C) Remainder from reduction in MMC Gamuda margins (~5%) 
- ~5% of the RM8.82 billion savings were derived from MMC Gamuda's forgone margins as part of the negotiations in converting from the project delivery partner (PDP) to the turnkey contractor model
- The conversion to the lump sum turnkey contractor model shifted the risk matrix primarily to us but also allowed for greater control overall and thus enabled a reduction in fees for lump sum margins
The Ministry of Finance's (MoF) statement dated Jan 17, 2020 issued upon formalisation of the turnkey contract with MMC Gamuda confirmed the same — "The RM8.82 billion cost savings were achieved by building MRT 2 progressively to meet current demand, while providing space for upgrade for future needs. Among the factors behind the cost savings were conversion to the turnkey model to save on PDP fees, rationalisation in the allocation of reimbursables, contingencies and provisional sums, the deferment of the construction of Bandar Malaysia stations, more modest architectural finishing and scope rationalisation for electrical and mechanical system works."
2. The independent engineering consultant's professional expertise
The appointed independent engineering consultant cited as "one of the largest engineering consulting firms in the region" with "a track record of having completed more than 80 projects in 24 countries outside of Malaysia" as you alluded to in your first open letter in 2018 has no relevant track record of comparable complex multidisciplinary mega infrastructure projects, particularly for underground tunnelling works and certainly not for systems. Put simply, they would not even be pre-qualified to tender as the design consultant for a project of this scale and complexity anywhere in the world but their study was used to guide your assumptions of "very significant savings to be achieved without sacrificing the functionality, viability and operations of the project". Jointly with MRT Corp (MRTC), we recommended at the time of the MRT 2 review exercise that you appoint an internationally qualified consultant of your own choosing with a respectable and relevant track record to conduct a fair, informed review of the project cost, but you have chosen to disregard this for reasons unknown to us or to the public.
We also note that many of the "potential savings" presented by your appointed independent engineering consultant were not technically viable and were repeatedly refuted with technical justifications during the review exercise, which was not surprising given their lack of relevant experience and credentials.
3. 'Countless trips to lobby Dr Mahathir'
On us making "countless trips to lobby Dr Mahathir", we know enough of Dr Mahathir to decide very early on that the best approach was to write to him officially in his capacity as the then prime minister where we presented our case and left it to his wisdom to think through to a decision. Your account that we made "countless trips to lobby Dr Mahathir" is fiction as we believed that this would not help. Our arguments presented to him in writing were exactly as set forth here which were also presented to the MoF and your appointed independent engineering consultant. This included all of our technical rebuttals, which MRTC jointly concurred with, to the "potential savings" opined by the appointed independent engineering consultant. 
Disappointingly, among many other things, the said independent engineering consultant was unable to appreciate the rudimentary technical differences between LRT and MRT systems and their proposed alignment options which formed part of the "potential savings" did not consider basic parameters such as engineering feasibility, more so social impact and, most importantly, ridership. Eventually, they accepted that none of their options were viable on either technical or commercial  grounds after our and MRTC's technical rebuttals. We naturally felt that such shortcomings in professional recommendations used to guide public decisions should be brought to the attention of the prime minister of the day. MRTC has also issued formal letters to the MoF with the same conclusions.
4. 'Large-scale contractors prepared to bid at a lower price'
On sourcing quotations from other large-scale contractors, we pleaded to ensure that pricing was on a fair apple-to-apple comparison with relevant drawings and specifications from our contract. Instead, we were told by a contractor whose quote was sought that information was offered over the phone and a price solicited without these details or specifications, and that they expected that they could adjust their price when more information was made available, which never eventually transpired. Regardless, your assertion that others can do it for a significantly cheaper price is moot, speculative and unproven.
It is incredulous to even consider that a "right" price could have been offered in this manner when the procurement of such complex mega infrastructure projects typically takes upwards of six months at a minimum to reasonably assess from a blank canvas, much more so given that the project was already 40% under way with many complicated interfaces and considerations unknown to external contactors.
5. 'MMC Gamuda launched a massive public relations and social media campaign'
On this allegation, we categorically state that this is untrue. Many local engineers and site operatives took it upon themselves to highlight the injustice of the situation on their personal social media channels. They were neither asked to or compelled to do this by the directors of MMC Gamuda but were genuinely afraid of losing their jobs given the sudden termination decision and acted on their own free will. We do, however, recall clearly that we had to manage further escalation of the sentiment due to the rising outrage after you issued your open letter in 2018 with a sarcastic "wow" remark trivialising their livelihoods — "You sought sympathy claiming the loss of jobs for no less than 20,000 people (wow!)".
We reiterate that your libellous allegations against MMC Gamuda were uncalled for and we ask that you remain professional in any future public exchanges between your good self and Dr Mahathir. We do not appreciate your playing to the gallery and grandstanding at our organisation's expense.
Sincerely,
Justin Chin Jing Ho
Managing Director, Gamuda Engineering
Dec 10, 2021
Read also:
Statement by Tony Pua on Tun Mahathir's upcoming book
Statement by Tony Pua on Tun Mahathir's upcoming book (Part II) 
Statement by Tony Pua on Tun Mahathir's upcoming book (Part III)