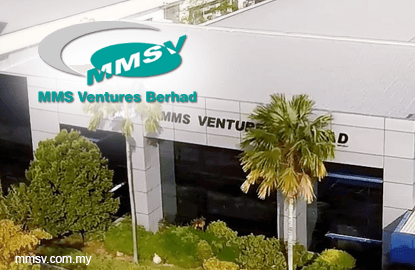 BAYAN LEPAS (April 27): ACE-market listed MMS Ventures Bhd, which is primarily involved in the design and manufacturing of light emitting diode (LED) testers, is targeting a sales growth of between 10% and 20% for the first half of its financial year ending June 30, 2016 (1HFY16).
According to MMS Venture chairman and chief executive officer Sia Teik Keat, the group is banking on its automotive sector to drive its sales growth in 1HFY16.
"In the automotive sector, we build the machines for our customers who are LED makers such as OSRAM and Lumileds, to inspect and test the quality of automotive parts which have LED functions, for example the tail lights and headlights of vehicles.
"At present, the automotive sector contributes to around 30% of our sales to date; this is an improvement from last year where the automotive sector only contributed 20% of our sales, so our sales growth for 1HFY16 will be driven by the automotive sector ... on full year targets that would be too soon to say for now" he told reporters after the group's annual general meeting today.
However, as the first and fourth quarters are generally the "softer quarters" for the company, Sia said, the first quarter ended March 31, 2016 (1QFY16) was a soft quarter.
"Most of our customers are on planning mode during these quarters, so they are generally the softer quarters for us," he said.
He shared that the group's principal activities are divided into three core segments: general lighting, automotive and smart devices.
"General lighting contributes 40% of our revenue, while automotive and smart devices contribute 30% each; however, when it comes to profit margins, our automotive and smart devices segments tend to have higher margins," said Sia.
The group's order book for 1HFY16 currently stands at RM18 million.
Sia shared that approximately 60% of MMS Venture's customers are from the overseas markets, mainly the US and Europe while the remaining 40% are locally-based multinational corporations (MNCs).
"With the majority of our customer base being in the overseas market, we do [enjoy forex gains] when there is an appreciation of the US dollar and vice versa when the ringgit strengthens, but we also have our local MNCs sales which are in ringgit so it balances (out) for us," said Sia.
He added that the company's diverse segment base is an advantage to the company.
"For example if there is a slowdown in the automotive sector, we would still have our smart devices and general lighting segments [to fall back on], and the same applies if there is a slowdown in our other two segments. We are diversified as far as market segments are concerned," said Sia.
For the financial year ended Dec 31, 2015 (FY15), MMS Ventures had reported a net profit of RM8.08 million, which was 22.7% lower than its net profit of RM10.45 million a year ago, due to lower volume of machines sold.
Revenue for FY15 had also come in lower by 21.2% at RM31.29 million from RM39.69 million in FY14.
The group has also been reported to be eyeing a transfer to the main market of Bursa Malaysia. However, Sia declined to provide a timeline for this.
"At this juncture, all I can say (is) we have met the requirements for the transfer, and we are working towards it," he said.
At noon market close today, MMS Ventures shares were down one sen or 1.9% at 51.5 sen for a market capitalisation of RM83.03 million.