This article first appeared in The Edge Financial Daily, on January 29, 2020.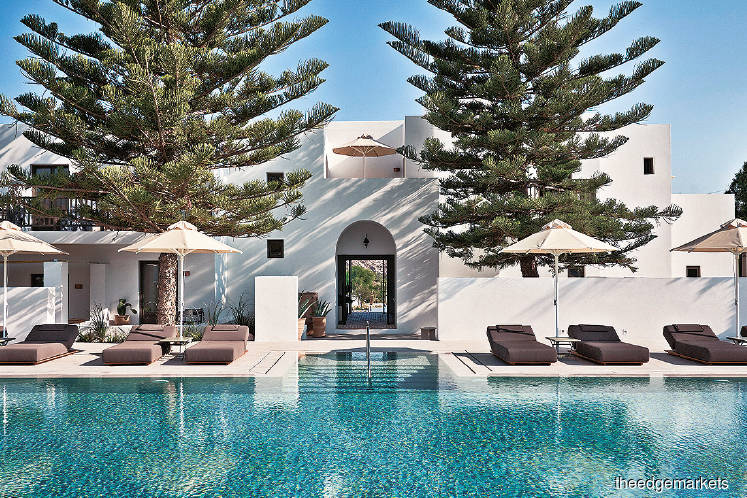 It could be the glistening azure of the Mediterranean Sea or the bounty of exquisite cuisine and wine, but a better mood-maker we cannot fathom
Parillo — Paros, Greece
Timeless Greek architecture, an invitingly subdued colour palette, European design elements and the glory of Paros — all enjoyed from a sublime private suite. The 30 and 40 sq m suites afford views of the hotel's courtyard, pool or surrounding mountains.
Vora — Santorini, Greece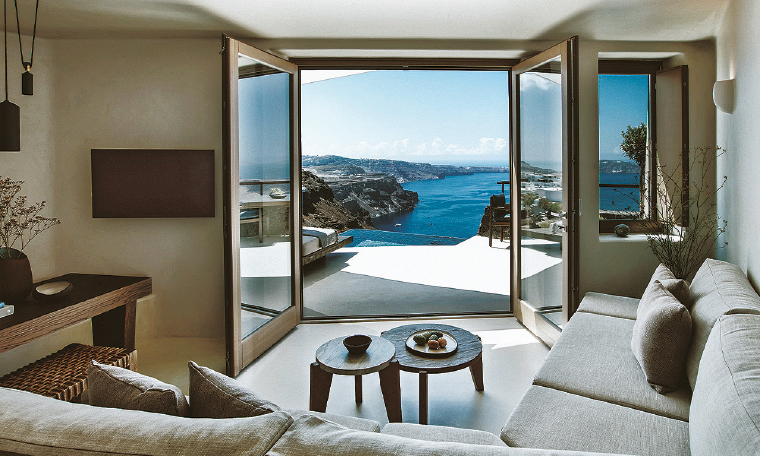 Carved into the face of a cliff on one of the world's most beautiful islands, Vora offers views, privacy and luxury worthy of the gods. As a beautiful contrast to the hotel's rough-and-tumble cliffside setting, K Studio crafted inviting and sublimely soothing interiors defined by minimal Cycladic design.
Myconian Avaton — Mykonos, Greece
Classic Cycladic architecture, one with a contemporary spirit, overlooks the island's longest beach and the endless blue Aegean Sea. A living testament to this timeless architectural tradition, the hotel presents a stunning and soothing blend of local stone, white walls and wooden windows.
El Llorenç Parc de la Mar — Mallorca, Spain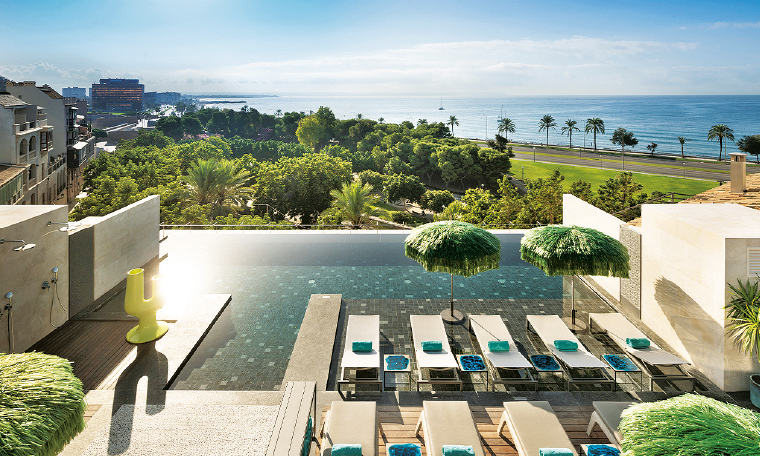 A testament to Mallorca's past and to contemporary design, El Llorenc offers guests a history with modernity and an authenticity with luxury. The hotel's attention to history and modernity can be summed up visually by its artful use of 27 types of plain and embossed custom-made traditional tiles from Spain.
Sir Victor Hotel — Barcelona, Spain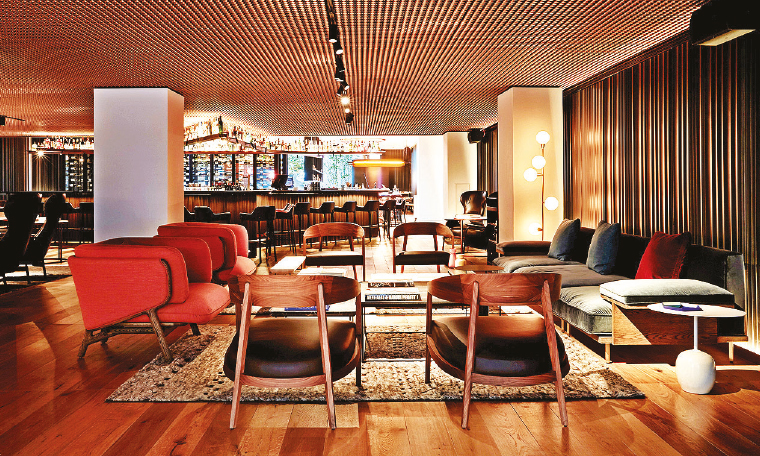 Sir Victor Hotel's unusual limestone façade peels back to reveal a function-driven design and a sophisticated culinary and bar scene.
Rooms are light-filled and functional, while a prime rooftop pool means a dip with Barcelona's iconic sights in the background.
Hôtel Sezz Saint-Tropez — Saint-Tropez, France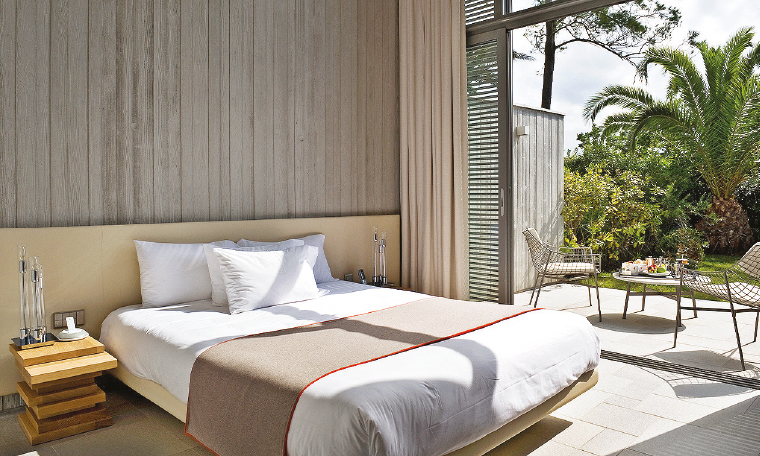 Relax in a distinctive Provençal design and a lush wooded park near a beach and Saint-Tropez. The 30-sq-m Bungalow and the 40-sq-m Cocoon each boasts a queen-size bed, an outdoor shower and a private terrace and garden.