This article first appeared in Forum, The Edge Malaysia Weekly, on December 12, 2022 - December 18, 2022.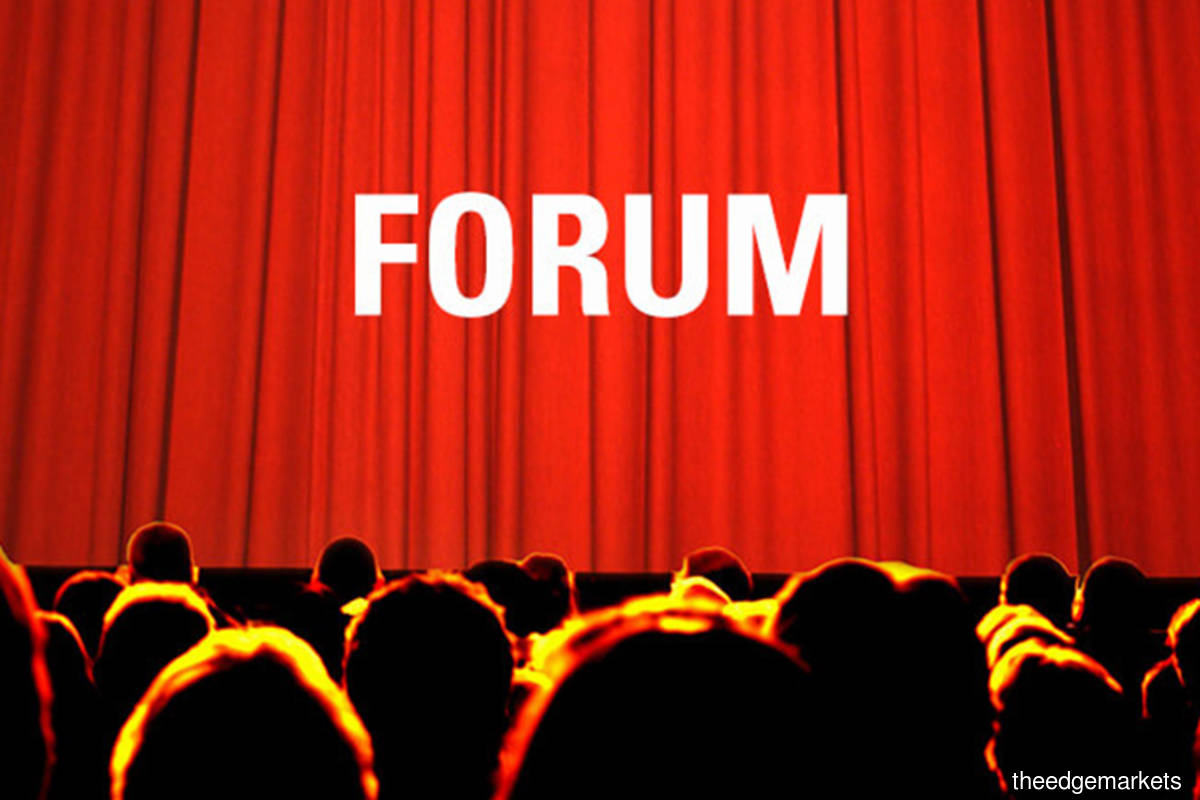 Malaysia has arrived at yet another crossroads after the 15th general election (GE15). Now is the time for Putrajaya to rethink the nation's policy directions for the future. Far from getting stuck with business as usual, the new government must take bold decisions, driving the Malaysian economy to the next level, changing direction and shifting gears. Malaysia needs to change with changing times. This warrants a profound policy review. For starters, the various components in the unity government must put aside their political differences and work together as a team to find solutions to the pressing problems faced by the nation.
The new government will have to put much emphasis on good governance with increased transparency and accountability. It must get its macroeconomic policies right in the first place, in the absence of which all other policies cannot work. It will have to ensure that Malaysia will continue to pursue prudent monetary policy, constantly fine-tuning it in response to changing circumstances. Fiscal policy needs special attention, as Malaysia lacks fiscal discipline, running fiscal deficits that have led to ballooning public debt. In the last 65 years since independence, Malaysia has had 58 years of budget deficits. There should be a clear commitment to restore fiscal discipline, putting an end to the perennial deficit problem that has long plagued the economy.
Greater efforts must be made to eliminate wastage in public expenditure and big-ticket procurements with improved oversight, transparency and accountability. The new government must demonstrate its commitment, with zero tolerance, to eliminate the corruption that has led to many financial scandals tarnishing the country's image internationally. The government must rein in populist vote-winning handout practices. Handouts would make economic sense only in dire economic situations to ease the pain.
Efforts must also be made to raise government revenue through tax reforms. Direct tax rates will have to be reviewed and adjusted. Taxpayers will tolerate higher taxes if they are sure these will be transparently and judiciously put to good use, which would bring benefits to the people. Education, health and the environment deserve much more budget allocations than previously, financed by increased tax revenue, not increased public debt. Only one-tenth of the workforce in the country is eligible to pay income tax. Broadening the tax base is an option to be seriously looked at. It is only fair to rope in all others through indirect taxes. The Goods and Services Tax (GST) needs to be reintroduced with major changes that would include lowering the tax rate, say to 3% for a new beginning, and measures to safeguard the interests of the poorer segments of society. GST revenue should be earmarked for financing subsidies, in which case consumers will find their GST returning to them subsequently in the form of subsidies. To be palatable, GST is best introduced when inflation is not an issue. The current inflationary situation is not conducive to the reincarnation of GST right now. The new government may have to wait until inflation subsides. It is easier to deal with demand-pull inflation through tighter monetary and fiscal policies. Cost-push inflation, linked to supply-side problems, is harder to handle. Higher interest rates would add to the costs of doing business which will be passed on to the consumers in the form of higher prices, thus fuelling inflation. The current situation calls for structural reforms that would ease bottlenecks in the supply chain and help reduce costs.
The new government should be bold enough to revamp NEP, which has outlived its usefulness. While NEP has reduced inter-ethnic disparity, it has widened intra-­ethnic inequality, especially within the Malay community, with the rich getting richer and the poor remaining poor if not poorer. Admittedly, NEP is a sensitive issue. In the near term, it must be loosened to stimulate domestic investments that would unleash the country's growth potential. To be sure, there is still a cry for affirmative policy actions with no discrimination of any kind, benefiting all poor households across the board. One may call it NEP 2.0 for want of better terminology. Malays constitute 80% of the poor households in the country, which means that 80% of the NEP 2.0 benefits will accrue to the Malay community. This is tantamount to NEP graduating to NEP 2.0, which would be more focused, effective, efficient, and just.
Malaysia must remain an open economy with freer trade and investment policies, integrating economically with the rest of the world, and taking advantage of trade and investment opportunities across the globe. This is possible only if Malaysia stays neutral in geopolitical terms, friendly with all countries. To be competitive internationally, the new government needs to overhaul the country's education policy, making the Malaysian workforce more relevant to meet the changing demands of industrialists, primary producers and service providers.
Malaysia lost its growth momentum by deindustrialising prematurely, handing over many industries to newly emerging economies such as Vietnam and Cambodia. There is an urgent need to reindustrialise the Malaysian economy with high-tech, skill-intensive industries that would lift the economy to the next level. This is possible only if Malaysia becomes increasingly attractive to foreign investments, with its own house in order, solidly premised on good governance, transparency and accountability. All this would hinge critically on political stability, where the losers would democratically concede and play a constructive role in the opposition, without rocking the boat.
It would be meaningless to aim at economic growth that would make Malaysia a high-income country in terms of gross domestic product per capita if it only brings benefits to some but not all of its citizens. To be meaningful, growth must translate into better living standards and higher quality of life across the board. Quality growth demands an inclusive approach with equitable income distribution and social justice.
---
Datuk Dr Mohamed Ariff Abdul Kareem is emeritus professor at the University of Malaya