This article first appeared in Forum, The Edge Malaysia Weekly, on September 9, 2019 - September 15, 2019.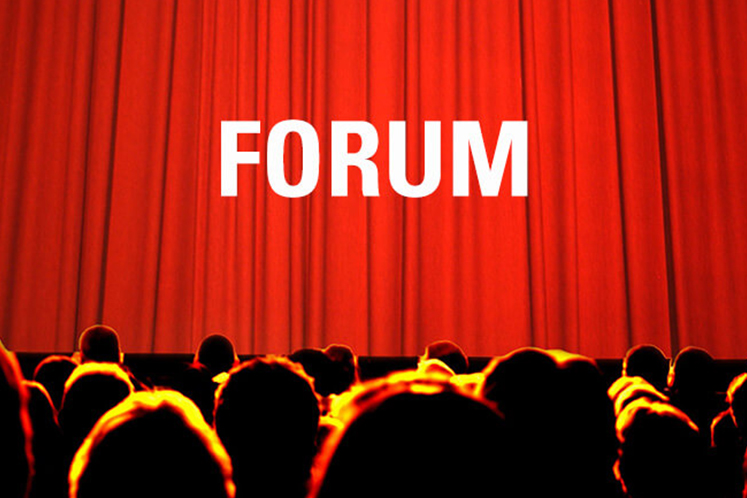 Next year, 2020, will once again be Visit Malaysia Year. It would serve as a reminder to regional and global tourists and business travellers that Malaysia is, as always, ready to give them a very warm welcome and a heartfelt "Selamat Datang" to visit our beautiful natural sites and locations, and to do business with us.
In addition, they can avail themselves of the world-class facilities and services, such as those in the education and healthcare sectors, and, of course, experience the cultural and societal diversity of Malaysia, which is encapsulated in the tagline of "Malaysia Truly Asia". Certainly, Malaysia has much to offer to tourists and visitors.
However, it is not merely to welcome them in 2020. It is about getting them to come as repeat visitors, feeling happy with all that Malaysia can offer and having a very good sojourn while they are here. Undeniably, happy visitors will carry the good story with them and serve as disseminators of that good story to their circles of influence.
Therefore, it is important that the entire spectrum of the tourism industry is continuously monitored for readiness to add value to and contribute towards the further development of the industry — that also comprises the transport sector, aviation industry, the hotel and resort sectors, the retail network and the other ancillary sectors that complement and support the major stakeholders.
Of greater importance is the framework and parameter within which the tourism industry operates, as manifested in the laws, rules and regulations that govern the industry and the sectors representing it.
It is in this context that the governing framework must be enabling, facilitating and spurring growth and development, particularly in promoting long-term growth and development of the tourism industry — well beyond any Visit Malaysia Year. It is for the long haul. Not for a one-year, flash-in-the-pan short sprint.
We need repeat visitors, who see value for money and real hospitality. We need to present at all times the best that our diversity can offer. A Malaysia that wonderful memories are made of and having a good, lasting impact will surely make visitors want to return time and again.
However, there is also the need to ensure that on a continuous basis, there are no undue constraints placed on visitors such as in the area of documentation and processes to enter Malaysia, including costs that can prove as obstacles to visit and have a vacation in the country.
Costs incurred by visitors in the form of levies, taxes or charges certainly constitute immediate revenue to the government, but they are still additional costs to the visitors. It should be borne in mind that there are indeed very significant multiplier effects and spin-offs to the economy from every ringgit spent by visitors to Malaysia. For the airline sector, which brings in the majority of tourists and visitors, the multiplier effect is around 12 times.
Today, every other country is gearing up and doing what is necessary to attract tourists and visitors. It is a very competitive sector regionally and globally. The operative word, therefore, is "facilitating". This translates into a situation whereby every area in both the public and private sectors, which are directly or indirectly involved in the tourism industry, ensures that Malaysia is a cost-competitive and value-for-money country to visit.
Low-cost airlines, for example, do their best to offer competitive fares and should not have that effort offset and negated by new levies and taxes that add to the cost of visiting Malaysia — especially when many other countries are not doing that. In fact, other countries have abolished whatever levies that they were previously imposing on tourists and visitors. Clearly, they have found it more viable (and non-constraining) to levy the normal taxes on the increased profits from the growth of revenues from tourism-related activities.
In short, they facilitate the expansion and growth of the tourism industry, thereby enhancing the revenues and profits of all stakeholders, which then can directly boost the tax revenue of the government.
Conversely, additional cost burdens may reduce tourist arrivals, trimming the revenues and profits of the stakeholders and, in turn, the tax receipts to the government.
Apart from ensuring that, we also need to include in that welcoming culture an environment of cleanliness, harmony and goodwill, which will be inducements for return visits.
Malaysia has so much to offer. The tourism industry is a big contributor to the country's gross domestic product and economic growth. It is important that no undue constraints arise to stifle the industry.
Once all the key ingredients are in sync and strongly galvanised, then we can expect tourists and visitors to visit Malaysia all year round, any day of any year and well beyond 2020.
Tan Sri Rafidah Aziz is chairman of AirAsia X Bhd and former minister of international trade and industry