This article first appeared in Forum, The Edge Malaysia Weekly, on March 11, 2019 - March 17, 2019.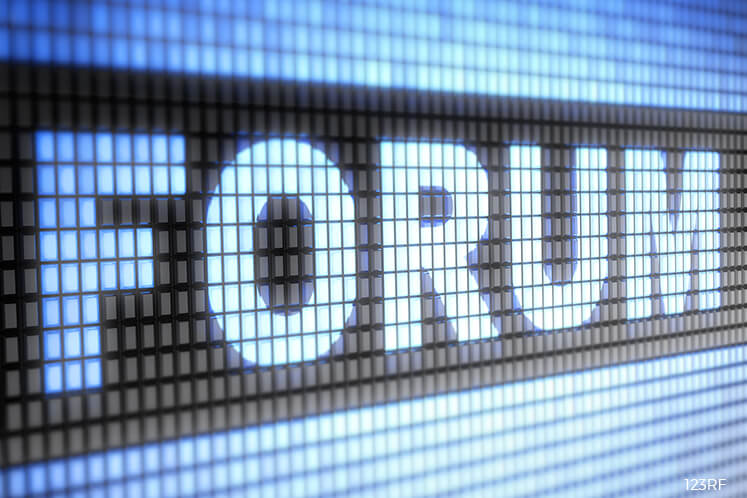 Come July 1, Malaysia will be among the first few in a growing number of countries in the world to enforce a "sugar tax" on its beverages. A levy of 40 sen per litre will apply to all sweetened drinks — carbonated or flavoured — as well as other non-alcoholic beverages with more than five grams of sugar-based sweetener per 100ml and juice or vegetable-based drinks with over 12 grams of sugar per 100ml.
Unveiled during the tabling of Budget 2019 by the Pakatan Harapan government, this new policy underscores the serious concern of an epidemic of obesity and diabetes due to a sugary diet.
Malaysia has the dubious honour of being Asia's most obese nation. According to the International Diabetes Foundation, 16.7% of Malaysians between the ages of 20 to 79 suffer from Type 1 or Type 2 diabetes — the 12th highest in the world. Including those with pre-diabetic conditions, this percentage rises to 25%. Our love of nasi lemak, roti canai, assorted kueh and sugary drinks have led us to the brink of "diabesity" — the co-existence and relationship of diabetes and obesity.
Despite its good intentions, this tax has stirred controversy and debate among industry players as well as practitioners and policymakers involved in the health sector.
Beyond the challenges of effective implementation, Malaysia also faces the daunting task of changing eating habits. How does the tax help consumers include healthy, affordable alternatives as part of their diet, while still leaving room for food manufacturers to remain profitable in an industry known for wafer-thin margins? These are some of the main issues that Malaysia now faces as it attempts to combat one of the greatest health scares of modern times.
To be fair, the sugar tax has shown signs of success elsewhere. An analysis of Mexico's sugar consumption reported a 5.5% drop in the first year after it imposed its own sugar tax, followed by a 9.7% decline the next year — averaging 7.6% over two years.
Malaysia's sugar tax has the potential to bring about major economic, social and health benefits. People will be less inclined to consume soft drinks, which cost more after tax. Over time, this can improve diets and reduce diabetes and obesity, in turn lowering public healthcare costs.
But a first major hurdle is that it is difficult to change taste and food habits. So, the big payoff of a major change in lifestyle could take years, if not decades.
Second, many Malaysians are still unaware of the risks of diet-related diabetes. Sugar is the "culprit" that causes spikes in blood sugar level, which in turn can cause diabetes. But sugar can be found in various forms. Of the main food groups — carbohydrates, fats and protein — carbs (especially those refined to make digestion faster and easier) play the biggest role. The carb content of our daily makan has risen by about 80% in the last 30 years. Rice, bread, noodles, potatoes, kueh and sugar drinks send our blood sugar spiking within 30 minutes of consumption.
Better awareness will make Malaysians more receptive to lifestyle changes, be it simple (eat less, exercise more) or complex (eating less refined carbs, regular health testing, glucose monitoring, health insurance). To fight diabetes, lifestyle changes must occur on the individual, familial and societal levels.
Aside from changing one's diet and being aware, the third challenge is to address the role played by the food industry. Over the years, the industry has cut costs and increased output by adding more carbs, especially starch and sugar, to our diet. And there are limits to improving operational efficiency.
Some corporations in the industry have begun adjusting to the sugar tax. A major beverage company has announced that it will dedicate RM30 million to develop a more extensive portfolio of healthier options for its products. This beverage player also intends to lower the sugar content in most of its existing offerings without changing their existing tastes. More importantly, this could lead to an industry innovation.
While working on my doctorate in the early 2000s, I described the confluence of sugar, starch, salt and saturated fat as the "4S tsunami". These cheap, scalable and addictive ingredients form an industry-wide "secret sauce" that grow both bottom lines and waistlines.
Holista CollTech has focused its research to equip food manufacturers with the formulas to help them produce healthier products without making major changes to the production process, all the while maintaining price-competitiveness.
We recently unveiled a breakthrough cost-effective formula to help manufacturers cope with the new sugar tax. Our proprietary low-glycemic index (Low-GI) sugar formula is a physical blend of sucrose (table sugar) and minute levels of sucralose (an intense sweetener derived from sugarcane). Made from these internationally approved substances, this blend can replace sugar in all applications without the loss of sugar's sweetness and sensory qualities.
For the country to defeat diabesity, taxation alone is not enough. Education and awareness must combine with industry cooperation to effect sustainable changes to people's mindset and lead all Malaysians to a healthier future. I appeal to the government to allocate some of the collected sugar tax to a fund dedicated to public education.
---
Datuk Dr Rajen Manicka is founder and CEO of Holista Colltech Ltd, a food ingredients and biotech company based in Petaling Jaya and listed on the Australian Securities Exchange
Save by subscribing to us for your print and/or digital copy.
P/S: The Edge is also available on Apple's AppStore and Androids' Google Play.