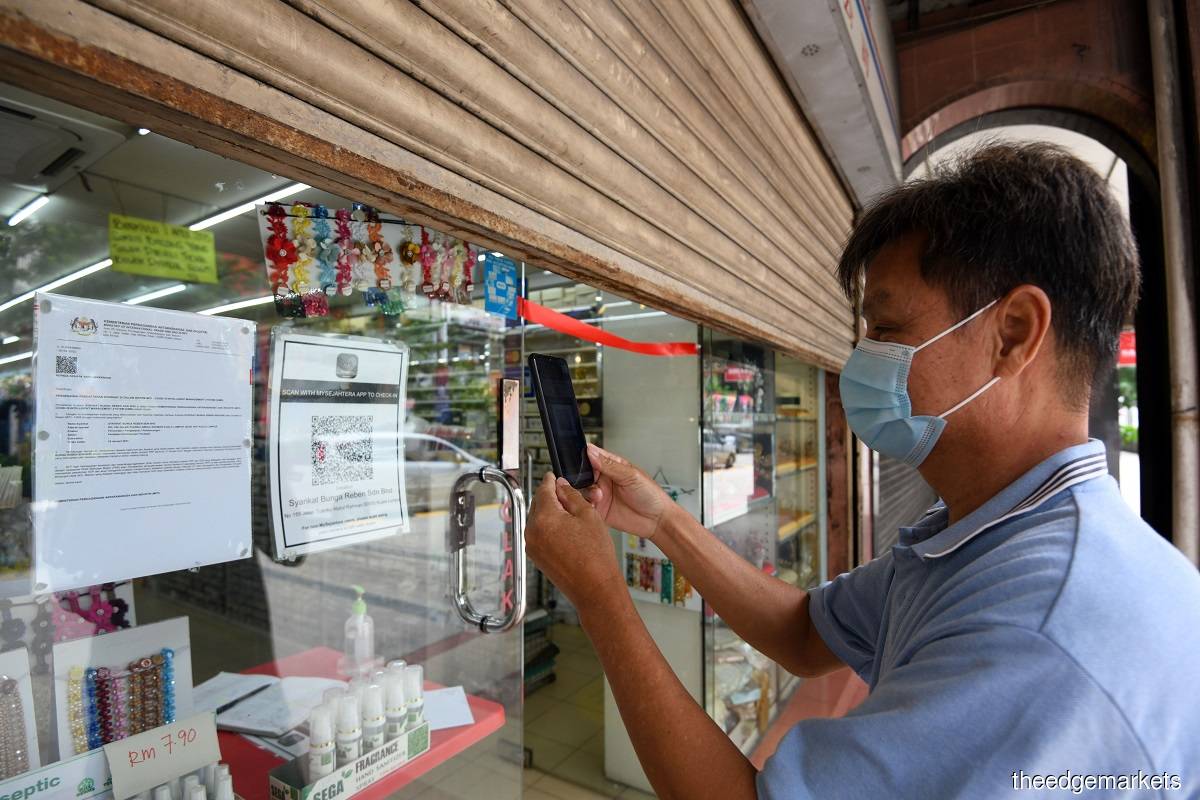 KUALA LUMPUR (Aug 21): The MySejahtera application is not the right platform to assess the Covid-19 situation on the ground, said Klang Member of Parliament Charles Santiago.
He said this in a statement today voicing opposition to the National Covid-19 Immunisation Task Force's (CITF) decision to close five vaccination administration centres (PPVs) in Klang.
Charles disputed the government's claim that Klang had reached herd immunity status.
"Clearly, we have not reached the 90% numbers as stated by the government as a basis for closing the PPVs. This is unfair and unjust to the unvaccinated since we have now closed the first dose line for them," he said.
The lawmaker said that while MySejahtera data shows that the total adult population in Klang is 796,313, the town's actual adult population is 1.3 million.
"The data shown by MySejahtera is 90% or 716,682 people have received at least one dose, while the reality is 90% of Klang's [adult] population is 1.17 million. Hence, we estimate that 453,318 or 35% of the [adult] population have not yet been vaccinated [to hit the 90% target]," he added.
Charles also pointed out that Klang continued to witness a higher rate of infection, with 49,697 cases recorded between July 21 and Aug 20.
"The government has already invested RM3 million to RM4 million per PPV in Klang and this is a 'sunk cost' — expenditure already made. So, the CITF's argument for new resource allocation or cost-saving doesn't arise.
"The spreading out of the population into multiple smaller PPVs was one of the main reasons why these different PPVs were opened. Concentrating more than 14,000 people a day in PPV Wyndham Hotel for Klang as now planned may lead to cluster breakouts and closure of that PPV for one or two days.
"So it may be prudent to distribute vaccination across Klang to other PPVs. This will also increase accessibility for people to vaccination centres, thereby increasing the number of vaccinations," he said.
Follow our Covid-19 vaccination tracker to see where we are in the race to herd immunity.
Charles added that changing PPVs can also lead to miscommunication and confusion among second-dose recipients who are not IT-savvy, especially among the elderly and migrant workers. 
He said this might lead to missed appointments and non-completion of vaccination.
"In conclusion, the rationale for closure is highly questionable and clearly not based on public health measures, science or data.
"Decisions should be made in consultation with local stakeholders for better outcomes. It appears that the positions of MOSTI (the Ministry of Science, Technolgy and Innovation) and KKM (the Ministry of Health) are on a collision course detrimental to public health and exiting from achieving the true and actual 90% [target] and lessening the burden on hospitals," he added.
Read also:
Include all private GPs in final lap of immunisation programme, says MMA
Decision to remove GPs from vaccination programme contrary to my advice, says Health DG 
GPs involvement in vaccination exercise based on current needs, says CITF