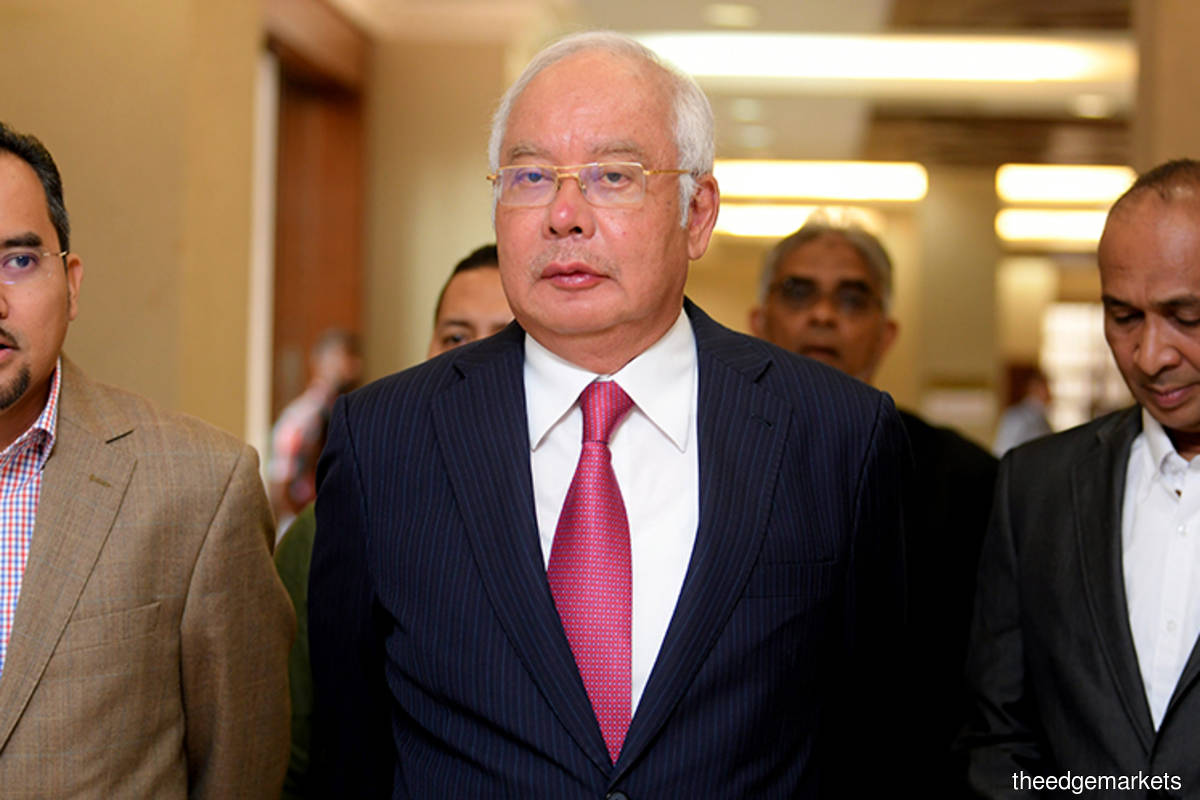 KUALA LUMPUR (July 26): Former prime minister Datuk Seri Najib Razak said on Tuesday (July 26) the Malaysia Competition Commission (MyCC) can start investigating to ascertain the existence of price collusion among cooking oil producers in Malaysia.
Najib alleged that prices of bottled cooking oil in the country have not declined in tandem with the significant drop in crude palm oil (CPO) prices.
"Price fixing and price collusion [are offences] under the Competition Act 2010," Najib wrote on his Facebook page.
CPO prices have dropped significantly to below RM4,000 a tonne now after topping RM8,000 for the first time on March 1, 2022.
At Bursa Malaysia on Tuesday (July 26), CPO price for August 2022 rose RM140 to RM3,846 a tonne at about 4.15pm while CPO price for September 2022 climbed RM167 to RM3,811.
On Tuesday, Najib said prices of the 5kg bottled cooking oil should have fallen to around RM30 following the significant drop in CPO prices.
"But [the 5kg bottled cooking oil] is still being sold at above RM40," he said.
Najib singled out the Saji-branded bottled cooking oil produced by Malaysian government-controlled FGV Holdings Bhd.
He said if oil palm planter FGV reduces the price of its Saji-branded cooking oil, other cooking oil producers "will have to follow" FGV's move.
"If all [the cooking oil] manufacturers are still reluctant to reduce prices [of their products], then the MyCC that was established by the Barisan Nasional government when I was the prime minister can start investigating if there is a price collusion effort among cooking oil producers," Najib said.
At the time of writing on Tuesday, FGV has not issued a statement in response to Najib's Facebook post.
FGV, however, said in a Facebook post last Tuesday (July 19) that the group's TIGA UDANG-branded cooking oil, sold in 1kg packets, was sold directly to consumers to ensure that those in the targeted group could obtain their subsidised cooking oil supplies at reasonable prices.