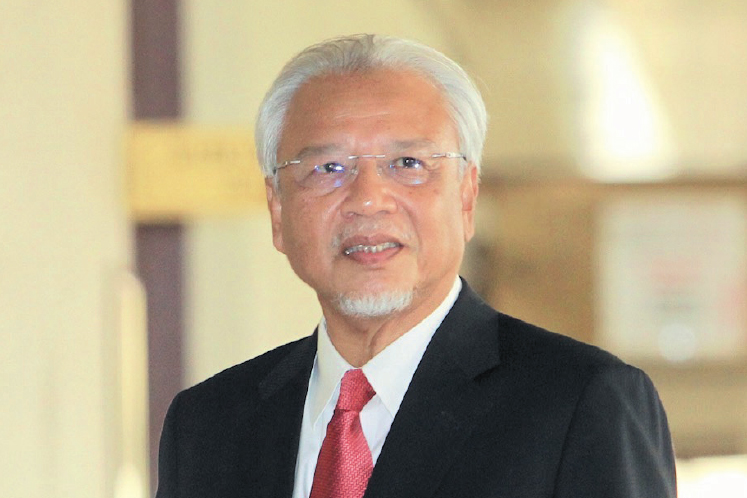 KUALA LUMPUR (June 2): Former prime minister Datuk Seri Najib Razak's defence team today discredited former second finance minister Datuk Seri Ahmad Husni Hanadzlah as a witness in Najib's SRC International Sdn Bhd trial, claiming that Ahmad Husni has a grudge against Najib. SRC is a former subsidiary of 1Malaysia Development Bhd.
Defence lawyer Farhan Read claimed that Ahmad Husni, who faces allegations of sexual misconduct when he was second finance minister, had blamed Najib for the particular report on the misconduct filed against the witness.
Citing an excerpt from Najib's lead counsel Tan Sri Muhammad Shafee Abdullah's cross-examination on Ahmad Husni, Farhan said the witness agreed to the counsel's suggestion that he (Ahmad Husni) had told Najib: "I will expose you."
Farhan said Ahmad Husni's credibility as a witness and his ability to tell the truth are questionable.
"How does his evidence against a person charged with an offence translate? Can we believe and take what he says at face value?" Farzan said during submission before High Court Judge Mohd Nazlan Mohd Ghazali.
It was reported that Najib is facing an abuse of power charge with regard to approving the RM4 billion loan from Retirement Fund (Inc) to SRC between Aug 17, 2011 and Feb 8, 2012 at the Prime Minister's Office in Putrajaya.  Retirement Fund (Inc) is also known as Kumpulan Wang Persaraan (Diperbadankan).
It was reported that Najib is charged under the Malaysian Anti-Corruption Commission Act 2009.
It was reported that Najib also faces three criminal breach of trust charges involving SRC's money amounting to RM27 million, RM5 million and RM10 million respectively.
The Edge is covering the trial live here.
Users of The Edge Markets app may tap here to access the live report.