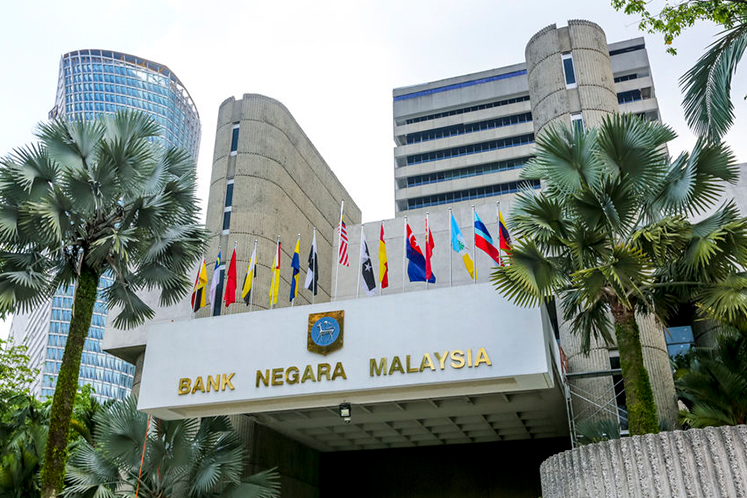 KUALA LUMPUR (May 13): Malaysia's net financing expanded at a sustained pace of 4.7% during the first quarter of the year, supported by higher growth in outstanding loans, said Bank Negara Malaysia.
In a statement today, BNM said growth in outstanding business loans increased, while outstanding household loan growth declined.
However, demand for both business and household loans slowed in comparison to the previous quarter.
On the Special Relief Facility (SRF) that was made available on March 6 to help small and medium enterprises (SMEs), BNM said it has worked together with participating financial institutions (PFIs) to implement the SRF to ensure that SMEs benefit quickly.
"As at May 4, 2020, the PFIs have approved more than 20,000 applications amounting to about RM10 billion. Demand has been overwhelming, and as a result, the earlier announced RM5 billion SRF allocation has been quickly taken up that will directly benefit more than 9,000 SMEs across Malaysia, and preserve more than 200,000 jobs.
"In view of the strong demand, BNM has upsized the SRF by another RM5 billion to cater for all of the applications approved by PFIs as at May 4, bringing the total final allocation to RM10 billion," said the central bank.
With the gradual lifting of the Movement Control Order (MCO) and reopening of the economic sectors, SMEs may also use the existing financing schemes offered by the government, the financial institutions, as well as from the remaining allocation for BNM's fund for SMEs, it said.
"SMEs can also access financing options through the imSME platform, which helps to match financing needs with a variety of fund providers that cater to SMEs.
The central bank noted that in the first quarter of 2020, financial institutions have disbursed RM62 billion worth of financing to SMEs, with RM48 billion of that amount earmarked for working capital purposes.