This article first appeared in The Edge Malaysia Weekly, on January 18, 2021 - January 24, 2021.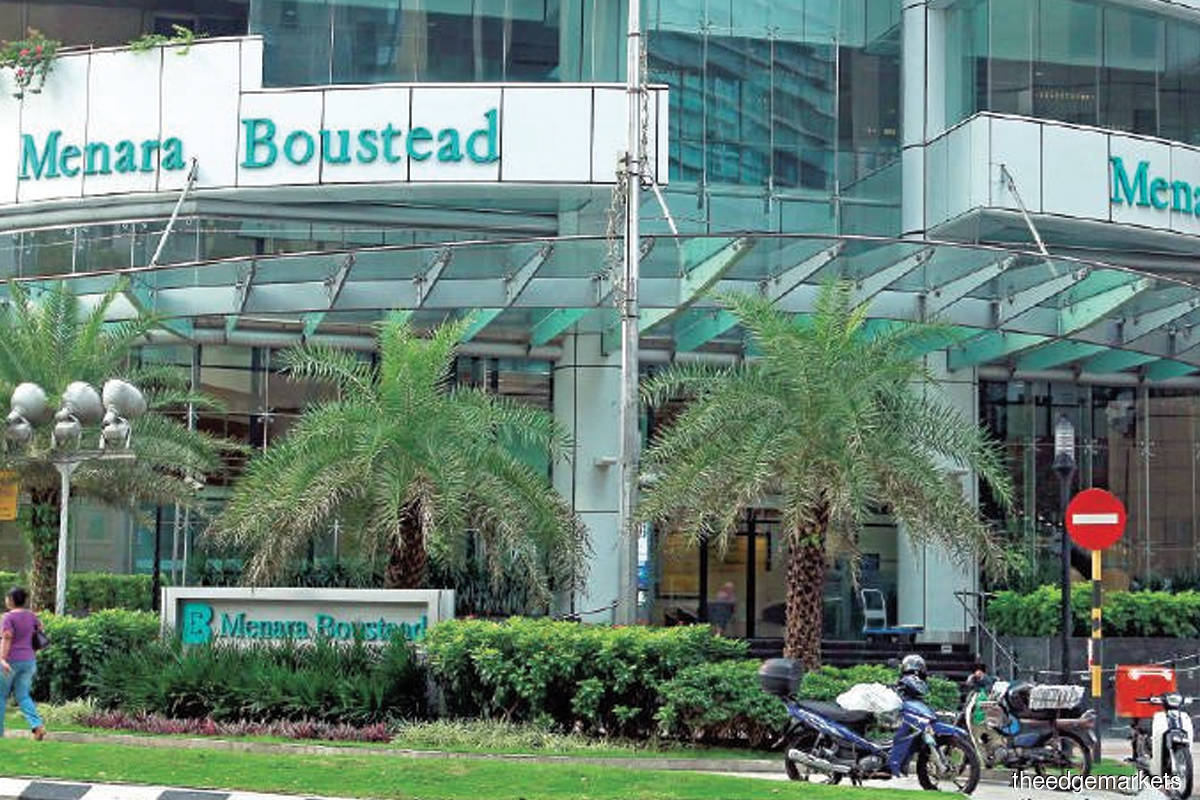 AFTER two deadline extensions, Lembaga Tabung Angkatan Tentera (LTAT) has decided to take its listed flagship group Boustead Holdings Bhd private, say sources. The armed forces fund has until Feb 2 to make up its mind on the proposed privatisation.
Sources with knowledge of the matter tell The Edge that instead of LTAT making a general offer, the privatisation of its 59.43%-owned subsidiary Boustead can be done via a selective capital reduction and repayment (SCR) exercise. The armed forces fund is also likely to raise its indicative price of 80 sen per share that was proposed in May last year.
"The offer price could potentially be more than 90 sen per share, or maybe even RM1 per share, taking into account the fact that the value of Boustead's stakes in three public-listed companies — Boustead Plantations Bhd (57.42%), Pharmaniaga Bhd (55.93%) and Affin Bank Bhd (20.73%) — have increased over the past few months," says a source.
Since May 28 last year, shares of Boustead Plantations had risen 75% to close at 58.5 sen last Friday, while the share price of Pharmaniaga has more than doubled to settle at RM5.25. Affin Bank shares had gained 11% during that period to close at RM1.71 last Friday.
Boustead also holds 65% equity interest in Boustead Heavy Industries Corp Bhd, but BHIC's share price had come off 21% since May last year to settle at 57 sen last Friday.
The source says LTAT and Boustead are working out the details of the proposed privatisation and plan to make an announcement within the next two to three weeks. "Basically, they are waiting for a few things. First, the funding. They are also still waiting for the offer letter from the banks before they can sign the loan agreements. And they are engaging with Bursa Malaysia and the Securities Commission Malaysia (SC) on the disclosure aspect."
It is learnt that LTAT has engaged May­bank Investment Bank Bhd as its adviser, while Affin Hwang Investment Bank Bhd is advising Boustead.
"At first, the idea was for LTAT to get a loan to privatise Boustead. But then it was found that, under the Tabung Angkatan Tentera Act 1973 (Act 101), the armed forces fund is not supposed to have more exposure to equities. With the SCR, Boustead — instead of LTAT — will be getting the loan to pay its shareholders. This means the money will come from Boustead, not the armed forces fund," explains another source.
According to Section 15 (1) of the Act, LTAT may, on the advice given by the investment panel, invest not more than 30% of its funds in any private business or enterprise, as well as in any listed company.
LTAT's newly appointed chief executive Datuk Seri Amrin Awaluddin could not immediately be reached for comment. Amrin is the former managing director and CEO of Boustead.
A source close to LTAT, however, stresses that discussions over the possible SCR deal are still in the preliminary stage and there is a possibility that it may not even go ahead.
A source close to Boustead, meanwhile, says there is definitely continued discussion on the privatisation deal as the Feb 2 deadline nears.
"But given the recent imposition of the Movement Control Order and the state of emergency, nobody can say for sure when this will materialise. At Boustead's level, we are looking at it very carefully," says the Boustead source.
"I can't comment too much on the offer price, but what I can say is that we are still discussing. So, anything is possible.
"LTAT is restructuring the composition of its investment portfolio. It is noted that it should not take up (more) equity. These are the things that have been brought to Boustead's attention. But exactly how LTAT wants to privatise Boustead, the decision is really in the former's hands."
If the privatisation of Boustead were indeed done via SCR, it would be interesting to see how the loss-making, debt-laden diversified conglomerate would fund the corporate exercise.
For the nine months ended Sept 30, 2020 (9MFY2020), Boustead saw its net loss widen to RM198.6 million from RM153.1 million a year earlier, while revenue fell 27.4% to RM5.65 billion from RM7.79 billion. According to AbsolutelyStocks data, Boustead had a net debt position of RM7.173 billion as at Sept 30 last year, with a gearing of 2.02 times.
Over the last 12 months, shares of Boustead have declined by 29%. The stock closed at 66.5 sen last Friday, giving the company a market capitalisation of RM1.348 billion. The counter is currently trading at a price-to-book value of 0.38 times, against net assets per share of RM1.74 as at Sept 30 last year.
LTAT first confirmed on May 28 last year that it was considering taking Boustead private at an indicative price of 80 sen per share, although it also stated that there was no certainty that it would proceed with the proposal. Based on the indicative price, the proposed privatisation exercise would cost the armed forces fund about RM660 million.
In July 2020, the SC gave LTAT until Oct 27 that year to announce its firm intention on the proposed privatisation. The SC then granted an extension of four months, up to Feb 2 this year, for it to do so.