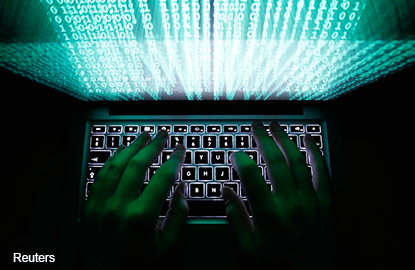 KUALA LUMPUR (April 21): The term "digital" does not have a universal meaning, according to a study by graduate business school INSEAD.
In a new study entitled The real impact of digital — as seen from the "Virtual Coalface" released today, the study provides insights into how digital is perceived by people who are grappling with it on a day-to-day basis, how it is being put to use, and how companies expect to engage with digital in the future.
INSEAD chaired professor of corporate governance and academic director Ludo Van der Heyden said digital is changing business, organisations and the ways to compete.
"Speculations about the exact impact of the digital revolution are far and wide-ranging and companies often struggle to find the 'right solution'.
"This study confirms that there currently is neither a one-size-fits-all approach nor a single 'best practice'. Organisations are busy customising digital to suit their business needs and to build distinctive paths for competitive success," said Van der Heyden.
Meanwhile, this fluid world founder Liri Andersson said digital cannot and should not be delegated to a person, or a specific department.
"Digital is business, and business is digital hence it has to be the responsibility of everyone in an organisation — no exceptions made! This is how companies will achieve the necessary transformation to be digitally enabled," she said.
The INSEAD study also found that only 14% of respondents indicated that their company is engaged in "business model transformation" or "digital transformation".
Other key findings include:
Only 1% of board members stated "digital transformation" as their organisation's main digital undertaking.
Only 12% of respondents cited "having the right technology in place" as a critical success factor for digital initiatives.
43% of companies are not developing the required managerial capabilities to support the transition to digital.
30% of organisations surveyed have no digital strategy.