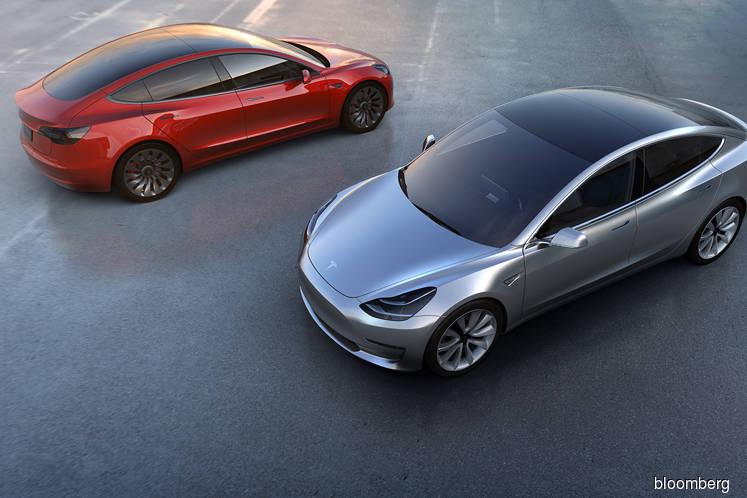 KUALA LUMPUR (Oct 17): The future of the transport sector in Malaysia will need to take into account the expansion of the e-commerce market, which is expected to increase commercial traffic and increase demand for infrastructure as a result.
Growth in e-commerce will place increased demand for infrastructure and facilities to provide for inter-state movement of goods from production centres to consumers, as well as to localised distribution points.
Infrastructure will also need to cater to last mile delivery from distribution centres to consumers.
This is one of the eight key trends that have been identified in the newly-launched National Transport Policy (NTP) 2019-2030 blueprint, which aims to provide strategic direction for the planning of Malaysia's transport system in future.
According to the blueprint, it is estimated that one in five trips taken by households in Malaysia is shopping-related; however, the proliferation of e-commerce and online shopping platforms has the potential to replace a significant portion of these trips.
It said the e-commerce contribution to GDP was at RM49 billion in 2012 and increased to RM68 billion in 2015.
This is expected to almost double in 2020, between RM114 billion up to RM170 billion, with the right interventions.
"As online shopping captures larger market share, it will reduce consumer travel associated with shopping trips, however commercial traffic will increase as a result. Future planning must take into account this growth in commercial traffic — in particular last mile delivery into congested urban areas — as well as the proliferation of new technologies and business models such as autonomous deliveries and consolidated deliveries," the blueprint said.
The NTP's vision is to develop a sustainable transport sector that accelerates economic growth and supports the well-being of the people, in line with an advanced nation status.
It covers air, land and sea transport, and will be driven by five policy thrusts and 23 strategies.
"Malaysia's transport sector represents a critical enabler for its socioeconomic development. The efficiency of a nation's transportation system directly correlates to trade and economic growth.
"In 2017, the transportation and storage sub-sector contributed 3.6% to GDP with a value of RM48.8 billion, and 6.6% to the services sector value-added. This sub-sector grew at an average rate of 5.6% per annum between 2005-2017 and is projected to grow at 8.9% or more, going forward," the blueprint's executive summary read.
Other trends highlighted in the blueprint are the growing and increasingly ageing population; increasing urbanisation; advancement of real time information and digitalisation; shifts towards environmentally-sustainable transport; moving towards bigger vessels, consolidation and containerisation; increasing passenger travel and impact of low cost carriers, as well as the proliferation of new technology.
Read also:
https://www.theedgemarkets.com/article/ntp-2019-malaysia-coordinate-all-transport-safety-under-single-entity
https://www.theedgemarkets.com/article/ntp-2019-urban-planning-tointegrate-public-transport-development  
https://www.theedgemarkets.com/article/ntp-2019-govt-push-local-transport-operators-expand-overseas 
https://www.theedgemarkets.com/article/ntp-2019-optimising-full-potential-rail-connectivity