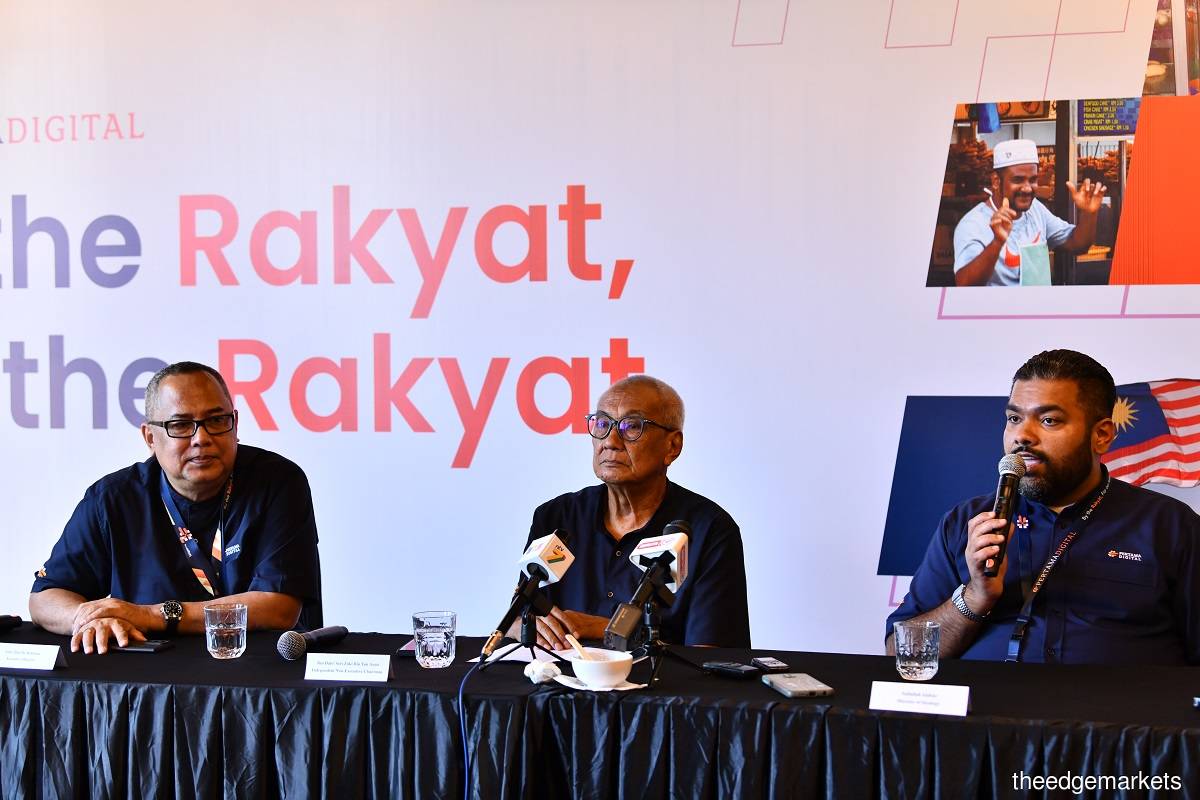 KUALA LUMPUR (June 27): Pertama Digital Bhd (PDB) is exploring partnership with incumbent conventional banks to provide digital banking products after the group failed to secure a digital bank licence from Bank Negara Malaysia (BNM).
"PDB has a neobank service in its pipeline right now. We are working with a number, or at least more than one, existing conventional licensed banks to roll out this service," chairman Tun Zaki Tun Azmi told reporters after the group's annual general meeting on Monday.
"We will announce the details as soon as they are finalised. Whichever bank gives us the best deal, then we will deal with that bank. We did a lot of work and have worked with many associations and partners to create a compelling digital bank licence application.
"There is lots of data that we obtained. We can form a very solid business plan, that we are now using to work with some of the partners to operate a neobanking product," he added.
Director of strategy Saify Akhtar said the group noticed a rush by incumbent banks to digitalise in order to meet the impending threat from digital banks.
"We are now exploring opportunities with some of these incumbent banks to launch a neobank product. Neobank is simply providing digital banking services to a very specific demographic. [An] example of neobank is First Direct in the UK by HSBC.
"There are opportunities here for incumbent banks to take the same route, to build on their banking infrastructure and launch with brands that resonate better with customers," he explained.
PDB previously submitted an application for a digital bank licence via a consortium which included Crowdo Holdings Pte Ltd and INFOPRO Sdn Bhd, but their application did not receive one of the five awards given by BNM earlier this year.
Speaking about the termination of memorandum of understanding (MoU) with iFIBER Holdings Sdn Bhd to potentially provide fibre broadband services, Saify said the management has not given up on such a business and is exploring other ways to deliver gigabit speed internet connectivity.
"We believe there is still demand for that, from my last check there are about two million premises that need to be connected to gigabit internet over the next two to three years," he said.
PDB in December entered into an MoU with iFIBER for the provision of fibre broadband services, but the MoU was terminated on Feb 28 as both parties could not reach an agreement on a suitable deal structure.
Shares of PDB settled unchanged at 86.5 sen, giving it a market capitalisation of RM374.86 million.