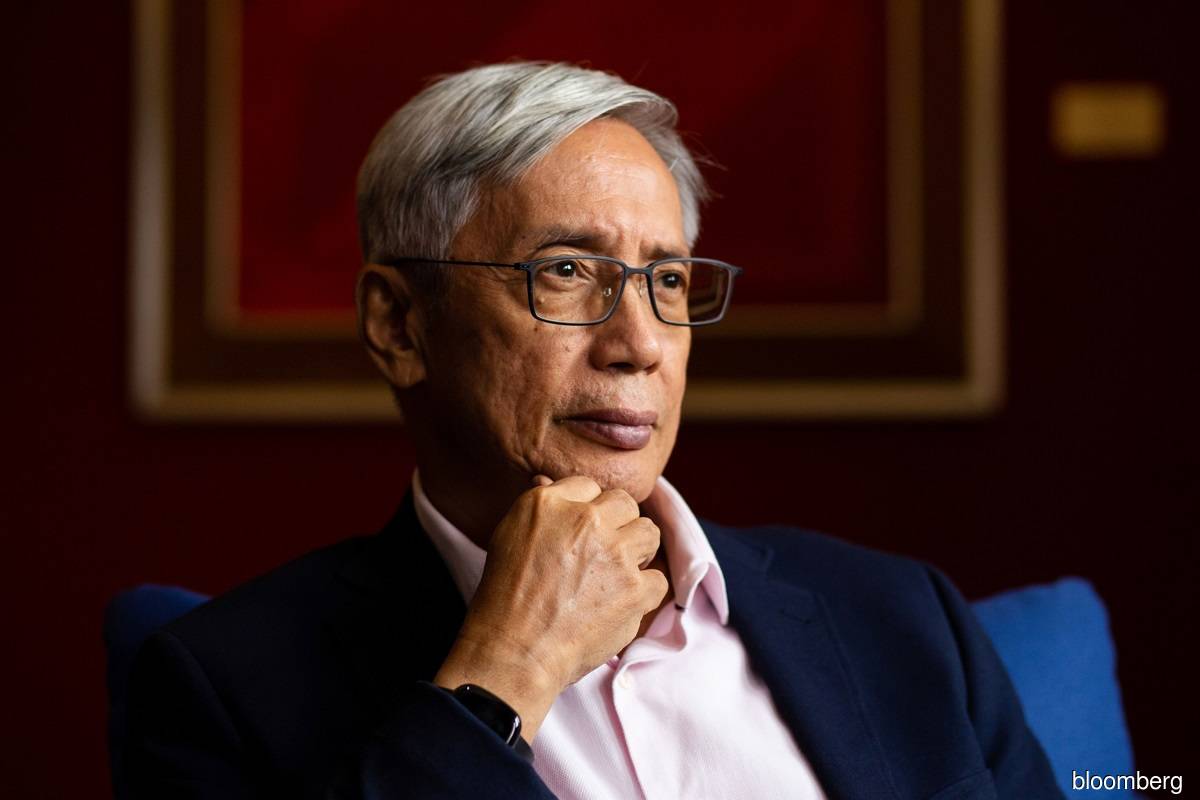 MANILA (July 5): Philippine central bank governor Felipe Medalla has said he will not rule out at least 100 basis points (bps) more of rate hikes this year that would take the policy rate to 3.5% as inflation quickens.
A 25-bps increase at Bangko Sentral ng Pilipinas' (BSP) meeting in August is "all but guaranteed", he said in an interview with Bloomberg Television's David Ingles and Haidi Lun on Tuesday. Policymakers may even vote for a half-point move, but no one wants a 75-bps hike, Medalla said, adding that he does not see the need to match the US Federal Reserve's (Fed) pace.
Central banks in Southeast Asia, including the Philippines, have taken a gradual approach to fighting inflationary pressures. The BSP has so far delivered two quarter-point increases to take the key rate to 2.5%, a pace that is way slower compared to the Fed's 0.75 percentage-point hike in a single move in June.
Rate decisions will be data dependent, and the bank is looking at the month-on-month consumer price trends, said Medalla, who took over as governor on July 1. The monetary authority will have to mount a bigger response if the numbers are bad, he said.
Data on Tuesday showed consumer prices rose a seasonally adjusted 1% in June from a month ago, up from May's 0.5%. Year-on-year, inflation surged 6.1%, well above the central bank's 2%-4% target range and the most in 43 months, according to data compiled by Bloomberg.
"We have to act before supply shocks add to future inflationary expectations," Medalla said in the interview before the June price print was released.
Medalla's signal for another 100 bps of moves by year end will take the increase in the key rate to a total 150 bps in 2022.
BSP's go-slow approach on rates has pushed the peso to its weakest against the dollar since 2005, putting pressure on consumer prices in a nation that imports goods from fuel to rice. The peso rose as much as 0.2% after Medalla's comments, before reversing gains and trading little changed at 2.07pm.
"The point is some change in the exchange rate is good for the economy," Medalla said. "Very high growth this year is causing much higher import growth than export growth. Changes in the exchange rate are natural market responses to the widening current-account deficit."
While BSP will not match the rate increase of the Fed, it cannot ignore it totally either, Medalla said.
Officials have warned that quickening inflation may dampen consumption, a key driver of the economy, and endanger the government's forecast for a 7%-8% output growth this year. The official growth and fiscal assumptions are set for a review this week.