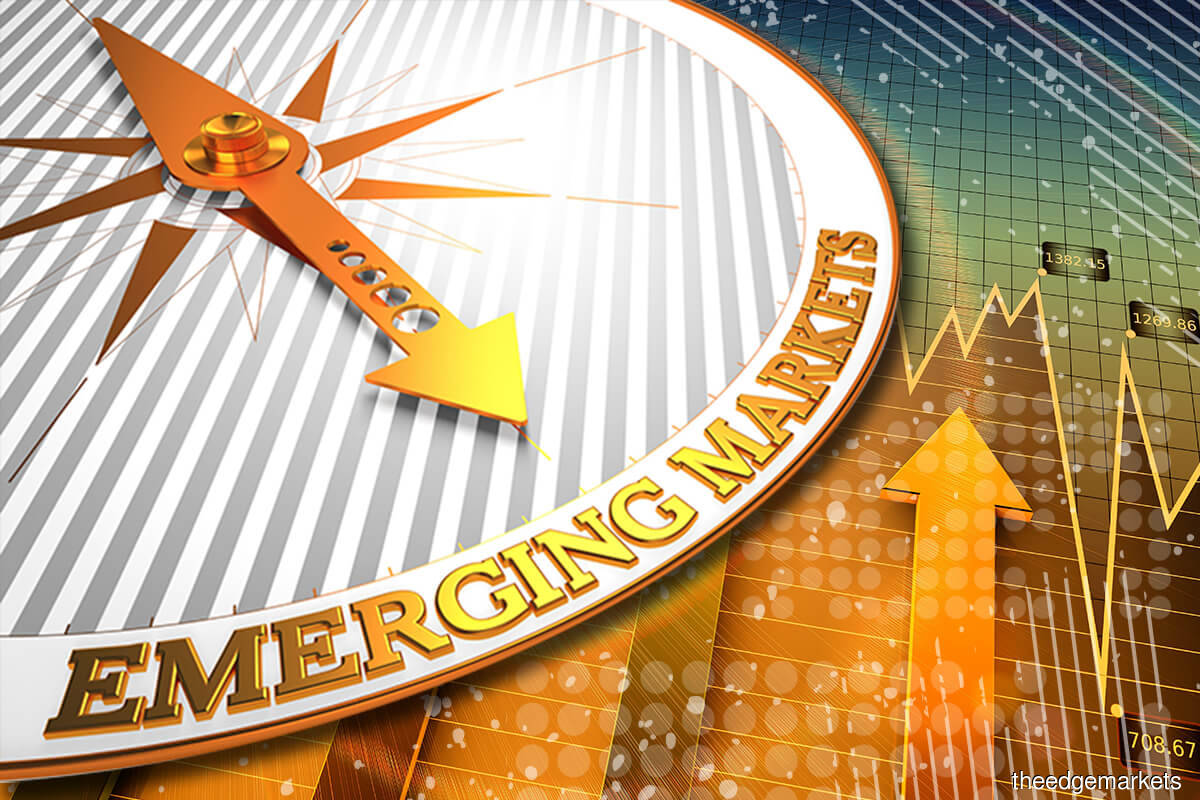 BENGALURU (June 24): The Philippine peso fell for the eighth straight session on Friday (June 24) as markets feared a modest rate hike by the country's central bank may not be enough to curb surging inflation, while other Asian currencies rose against a weaker US dollar.
The Bangko Sentral ng Pilipinas (BSP) stuck to a 25-basis-point increase in its benchmark rate on Thursday for a second month in a row, fearing that more aggressive tightening could compromise growth.
"Concerns over the gradual pace of BSP hikes, weaker budget balance, as well as policy uncertainty under the new president could be adding to PHP drags in the interim," Maybank analysts said in a note.
The peso was on track for its worst week since June 2013. It was down 2% during the week, and hovered at a more than 16-and-a-half-year intraday low notched earlier in the week.
The Thai baht was 0.1% weaker intraday, touching a more than five-year low, likely pressured by portfolio outflows, according to Maybank analysts.
Thailand's central bank had signalled a gradual hike in its benchmark interest rate amid a slow economic recovery and a weakening currency.
The ringgit was unchanged even as data showed a higher-than-estimated acceleration in May inflation.
Indonesia's rupiah fell 0.1% after Bank Indonesia held rates steady at a record low on Thursday, sticking to its dovish stance.
"BI's (Bank Indonesia) future rate action would be purely data-dependent, confident as it is about extremely limited prospect of a runaway inflation surge. We continue to expect the first rate hike during 3Q22 (the third quarter of 2022)," Kunal Kundu, an economist with Societe Generale, said.
Asian markets have seen a meaningful shift higher in rate hike expectations across the board in the recent months, with Thailand and Indonesia lagging their peers.
"With the exception of the People's Bank of China, we expect all the other Asian central banks to tighten monetary policy by the second half of this year," a note from ANZ Bank said.
Other currencies broadly rose, supported by a weaker greenback, with the South Korean won leading gains with a 0.3% climb, followed by a 0.2% rise in the Singaporean dollar.
Meanwhile, recessionary fears intensified after gauges of factory activity in Japan, Britain, the eurozone and US all softened in June.
Asian equities gained, tracking a solid jump in the Wall Street indices overnight.
Seoul's benchmark index rose 2.5%, with shares in the Philippines, Taiwan and India up between 0.8% and 1.3%.
Stocks in Jakarta gained 0.6%, Thailand was 0.5% higher, and Singapore and Malaysia 0.4% better.
Highlights
Indonesia sees a fiscal deficit within the range of 4% to 4.5% of gross domestic product due to a stronger revenue performance, a Finance Ministry official said.
India's central bank is on course to bring down prices but the retail inflation rate is likely to remain above the top end of its mandated target band until December, governor Shaktikanta Das said.
China's central bank on Friday injected 60 billion yuan (about RM39.49 billion) worth of seven-day reverse repos into the banking system as demand for cash for the end of the first half of the year started to pick up.
Asian stock indices and currencies at 0456 GMT

 

 

 

 

COUNTRY

FX RIC

FX DAILY %

FX YTD %

INDEX

STOCKS DAILY %

STOCKS YTD %

Japan

<JPY=>

+0.14

-14.59

<.N225>

1.11

-8.09

China

<CNY=CFXS>

+0.07

-5.08

<.SSEC>

0.44

-8.38

India

<INR=IN>

+0.06

-5.01

<.NSEI>

0.85

-9.60

Indonesia

<IDR=>

-0.07

-4.01

<.JKSE>

0.62

6.99

Malaysia

<MYR=>

+0.00

-5.45

<.KLSE>

0.40

-8.34

Philippines

<PHP=>

-0.60

-7.05

<.PSI>

1.38

-13.67

South Korea

<KRW=KFTC>

+0.26

-8.44

<.KS11>

1.91

-20.79

Singapore

<SGD=>

+0.15

-2.80

<.STI>

0.27

-0.72

Taiwan

<TWD=TP>

+0.12

-6.91

<.TWII>

0.64

-16.17

Thailand

<THB=TH>

-0.14

-6.08

<.SETI>

0.51

-5.55