This article first appeared in Wealth, The Edge Malaysia Weekly, on May 24, 2021 - May 30, 2021.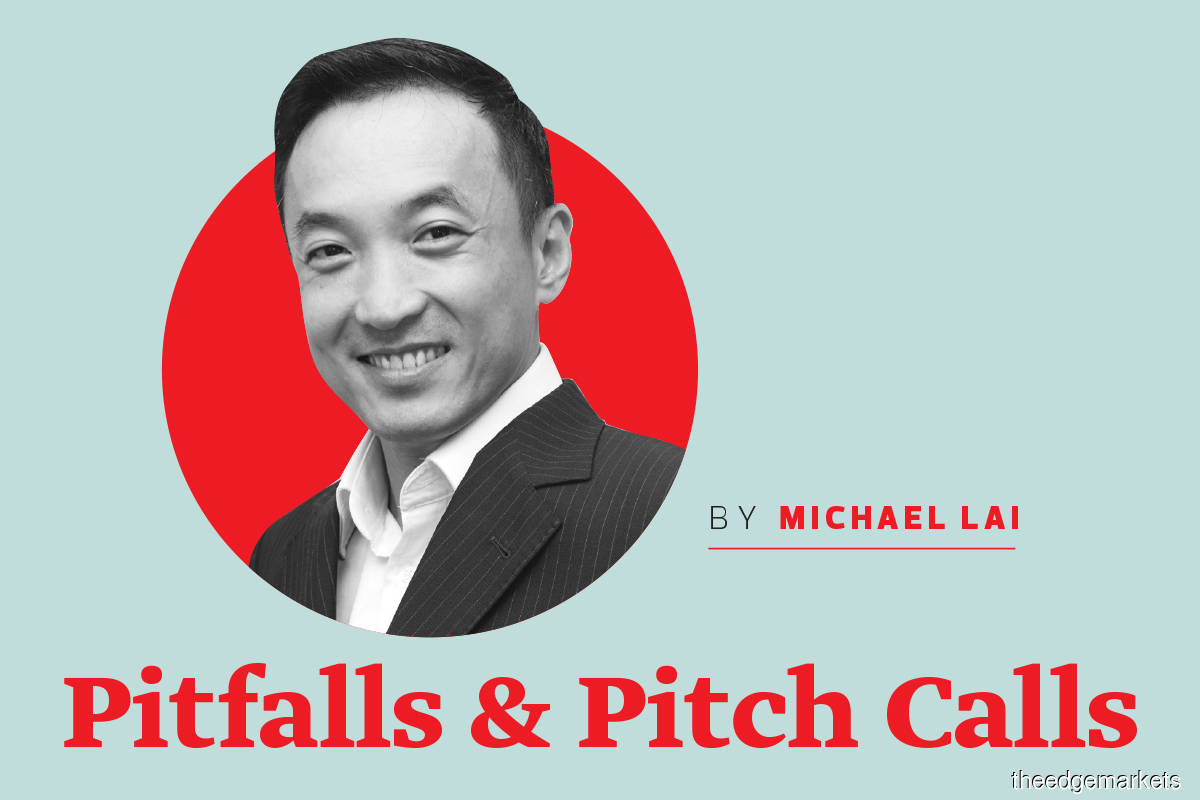 Markets have remained a turbulent roller-coaster ride as we enter the second quarter of the year, with the bond market sell-off still in focus. In the equity markets, the rise in bond yields has hurt growth sectors with high multiples, such as technology stocks, the most. 
However, the overall trajectory of the global economic recovery remains intact, pointing to a strong rebound in corporate earnings this year as economies gradually reopen. In major economies, although mobility trends have not returned to pre-pandemic levels, we see incremental recovery with the vaccine rollout fully underway, with the possible exception being the eurozone. 
So, why invest in equities now?
The US Federal Reserve, the European Central Bank and the Bank of England have all reassured investors that interest rates will not be increased in response to the expected rise in inflation because monetary policymakers see inflation only temporarily exceeding their 2% target this year.
We are less concerned about inflation risks this year. For example, the US economy still has high levels of unemployment and the millions of jobs lost during the pandemic have yet to be recovered. The considerable slack in America's labour market is thus likely to keep inflation under control, even if short-term inflation prints close to or even above 2% over the next few months.
For equities, while we believe that rising yields will not derail the long-term post-pandemic bull market, we expect to see market turbulence persist over the near term, especially as inflation fears are set to intensify for the rest of 2021 as selected indicators suggest the same or as growth measures exceed expectations, causing market tantrums and spurring volatility.
We continue to recommend that you stay invested in risk assets as the outlook remains favourable, given that a vaccine-driven global economic recovery is firmly underway, supercharged by powerful US fiscal stimulus and ongoing support by major central banks.
Within our asset allocation strategy, we maintain a risk-on stance through our overweight positions in equities, where we prefer the US and Asia ex-Japan regions. 
Asia's path to sustainable growth 
China is becoming increasingly central to Asia's efforts to achieve long-term sustainable growth. This year, the world's second largest economy is set to complete a clear V-shaped rebound from the pandemic, paving the way for China's leadership to set out their multi-year ambitions for reshaping the economy to achieve long-term sustainable growth.
Key priorities in China's latest five-year plan include supporting household incomes and improving social safety nets to boost domestic consumption and focusing investment on "new infrastructure" such as 5G telephony, artificial intelligence, internet networks and data centres, as well as strategically important projects such as high-speed railways, airport clusters and renewable energy. 
Although we expect relations with the US to take a more measured tone under the Biden administration, China's bruising experience from earlier spats with the US has accelerated its pursuit of self-sufficiency in key sectors. Its latest priorities and policy direction will provide important support for economies across Asia and influence the trajectory of the world economy and geopolitics in the years to come.
China is also at the forefront of the mobility revolution, being the world's largest electric vehicle market and contributing over half of global electric car sales. The market is expected to grow further, boosted by policy incentives to increase EV penetration. A second strategic thrust revolutionising mobility in China is the development of autonomous driving. We believe China is likely to adopt autonomous vehicles more rapidly than other countries due to government support, rapid infrastructure build-up as well as greater commercialisation potential given the significant market size.
Staying the course
The Chinese equity market has suffered in recent weeks from a sharp correction in high-flying tech and baijiu stocks, prompting investors to ask if Chinese equities have peaked. Our view is that the structural bull market remains intact, although turbulence could continue in the near term as the authorities seek to normalise monetary policy and large Chinese tech firms are experiencing tighter regulations. We continue to maintain our view that earnings will be the primary driver of market performance. China's fundamental economic outlook remains positive and its recovery is expected to consolidate for the remainder of 2021.
Also, there has been a gradual upward revision of corporate earnings, while valuations appear more reasonable with the recent correction in share prices.
We believe the near-term market pullback would offer opportunities to accumulate stocks that would benefit from favourable structural trends and supportive government policies in the 14th five-year plan. 
As some of us pay tribute to the past in the month of May, I believe we should look into the future, armed with a diversified portfolio and keeping a disciplined eye on the long investment journey ahead with renewed rigour. After all, we might have just come through the other side of a global pandemic. 
---
Michael Lai is vice-president of wealth management research at OCBC Bank (Malaysia) Bhd