This article first appeared in Wealth, The Edge Malaysia Weekly, on September 27, 2021 - October 03, 2021.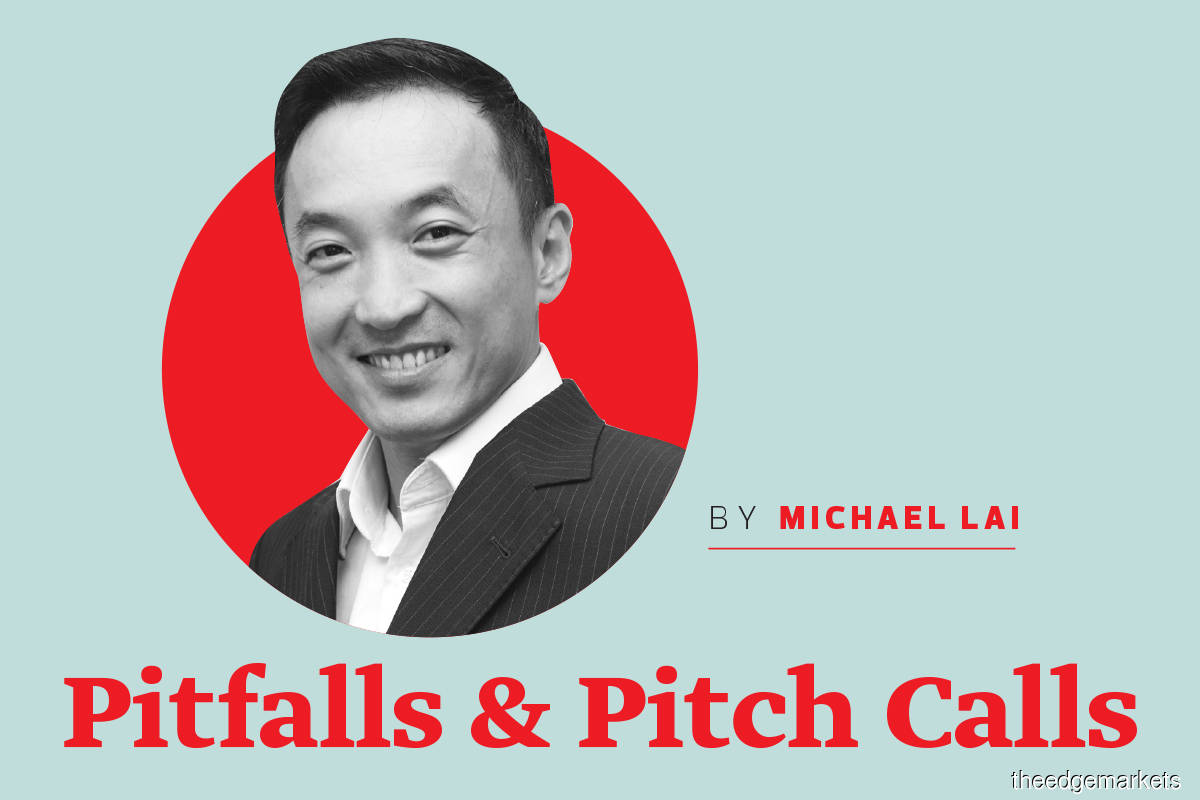 September marked the anniversary of the infamous 9/11 events. Twenty years have passed since the horrific events. My thoughts go to the families of the innocent victims of the heinous attacks and the victims of the current war against Covid-19. 
The health situation in the country is improving in terms of hospitalisation and ICU occupancy rates. The improved numbers are, of course, no consolation for those who have lost loved ones. Still, for the country and the economy, it is welcome news. In contrast, the situation in East Malaysia is causing concern as infection numbers are climbing even with high vaccination numbers among the registered adult population. The Delta variant continues to be a key factor in the fight against Covid-19 as the cases in East Malaysia reveal.
In China, the Delta variant is also denting the economic recovery. Factory orders are lower as represented by the manufacturing PMI (Purchasing Manager Index), and consumer confidence remains subdued. On top of fighting the Delta variant, investors must also grapple with the 
Chinese government's reform-driven regulations in the property sector, and online gaming and school tutoring segments. 
First, the Chinese property sector continues to be stressed by the policies on permissible borrowing limits by property developers based on key measures called the three red lines. Companies that have borrowed heavily in the past are undergoing severe stress as they are unable to refinance their heavy debt loads. This has, in turn, caused a knock-on effect on consumers who are now worried if they will have their purchased units delivered to them. 
Second, the Chinese government has placed a three hours per week limit on time spent on online games by young students. While the impact is relatively insignificant, the uncertainty of future regulation has affected investors' confidence. 
Third, the sudden change in regulations surrounding private tutoring services, limiting the hours students can spend on weekends with tutors and the prices these businesses can impose has had a profound impact on the companies in the private tutoring segment. All of this has had a negative effect on investors' confidence on the Chinese-led Asian growth story amid the Delta variant tail risk. 
What are investors to do with these events and how do they navigate these uncertain waters? 
China, like all governments, makes policies and regulates industries for the benefit of its economy and people. In China's 14th Five Year Plan, notable areas of interest are environmental, social & governance (ESG) factors and new technology infrastructure such as data centres, artificial intelligence and digitisation. As investors, the strategic direction and themes are a good guide to follow for the very reason that these areas require investments in the factors of production, namely capital, labour, land and enterprise. Investors, as a key provider of capital, would do well to stay with these themes as they are likely to be met with friendly government regulations supportive of growth and development. That is welcome news indeed for investors. 
Back in Malaysia, a speech by the assistant governor of Bank Negara Malaysia, states "it is clear that sustainability is no longer a nice to have but an imperative business consideration critical for long-term survival". In a study cited in the speech was a list of countries and their expected losses in export revenue for not incorporating environmental policies on carbon emission; Malaysia stands to lose an estimated US$65 billion in export revenue for not making carbon emission-related practices a part of domestic suppliers' policies and considerations. At the top of the same list was China, which stands to lose over US$500 billion! It is no wonder China has been at the forefront of sustainable development initiatives. It is not only because the Earth needs humans to produce less carbon, it is good business. 
Successful companies put customers at the centre of everything they do. Customer centricity is a critical success factor. Key customers of Malaysian exports are the rich developed markets like the US, the eurozone, and North Asian countries such as South Korea and Japan. The development of sustainability policies in developed markets is more mature and consumers in these countries are concerned with carbon emission. These nations have announced dates in the future when they will achieve net zero carbon emission. Similarly, China has announced their target dates to reach net zero carbon emission. 
Companies and their shareholders need to see sustainability as a profit driver and not merely a cost of doing business. 
After all, like it is for all football clubs, without the fans, the football stadiums are empty. Without catering to key customers, businesses will not recover and share prices will not rebound, despite the success we are seeing in the fight against the Covid-19 pandemic. 
---
Michael Lai is executive director of Wealth Advisory at OCBC Bank (Malaysia) Bhd