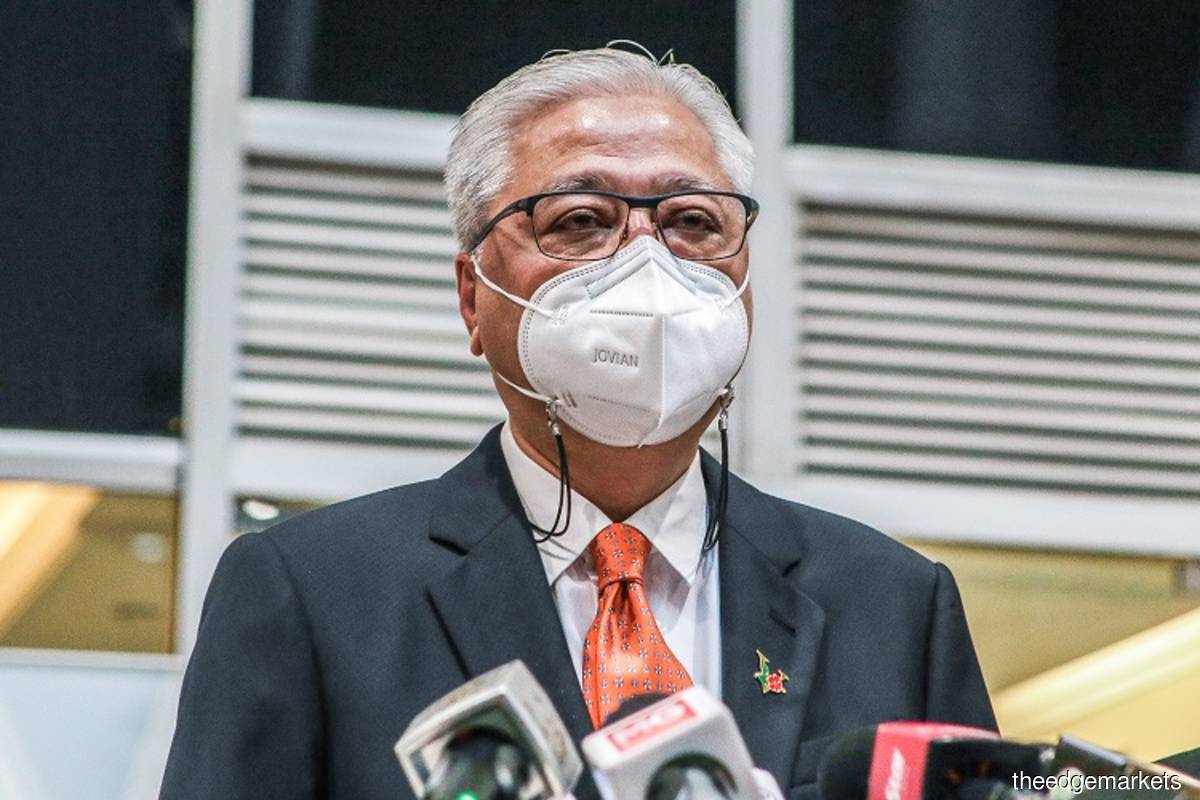 Follow our Covid-19 vaccination tracker to see where we are in the race to herd immunity.
KUALA LUMPUR (Sept 19): Covid-19 vaccine booster shots will be administered to high-risk groups once more than 80% of the adult population are fully inoculated, said Prime Minister Datuk Seri Ismail Sabri Yaakob.
As of yesterday (Sept 18), 78.2% of the adult population nationwide have received both doses of the Covid-19 vaccine, according to the latest update on Twitter today by the country's Special Committee for Ensuring Access to Covid-19 Vaccine Supply (JKJAV), citing data from the Covid-19 Immunisation Task Force (CITF).
In a statement today, the prime minister said the government has agreed to offer Covid-19 vaccine booster shots, in an effort to boost vulnerable groups' protection against Covid-19. 
"The administration of the booster shots will be prioritised for high-risk groups such as frontline health workers, the immunocompromised, the elderly with comorbidities and individuals living or working in long-term care facilities, when Covid-19 immunisation coverage of the nationwide adult population exceeds 80%," he added.
The prime minister said that the booster shot can increase the immunity level of individuals who are at high risk of being infected with Covid-19, as immunity may decrease after a certain period, following the second dose.
"A panel of medical and health experts are developing guidelines on the implementation of the booster shot," he added.
Additionally, Ismail Sabri also announced in preparation for the endemic era of Covid-19, the government will allocate more than RM471.6 million for the provision of Covid-19 Care Package (PPC) to B40 families, in an effort to ensure they are protected from Covid-19 infection.
"This initiative, among others, is aimed at easing the financial burden of B40 households and helping them adapt to the new norms, thus protecting their families from Covid-19," he said.
The items included in the PPC for each household will consist of a pack of four reusable face masks, four Covid-19 self-test kits, one pulse oximeter, one thermometer, as well as user guidelines and health brochures.
The prime minister added that the PPC will first be distributed to Bantuan Prihatin Rakyat (BPR) recipients who are married with or without children, and single parents with children.
He added that the PPC initiative is expected to benefit approximately 3.6 million B40 families. In total, there are 8.4 million BPR recipients.
He said further details regarding the implementation of the PPC and the administration of the Covid-19 vaccine booster shot will be announced by the Health Minister.
Read also:
Dispensing of Covid-19 vaccine booster dose expected to begin in October, says Khairy